Making Social Media a Part of Your Wedding Day
Posted on
By: Maya Hettleman
Featured Image By: Alice Malia Photography
In the 21st century, celebrating is almost synonymous with social media. We bring our phones (and by extension our social feeds) everywhere we go. At IMPACT Collective, we have seen couples include social media that bring families and guests together to share their day. No matter your experience with social media or how you want social platforms to be a part of your wedding, we have the perfect suggestions to match your needs.
Planning Via Pinterest
Pinterest is the leader of organized social media. You might be able to save pictures on Instagram or join specific groups on Facebook, but none of it holds a candle to the powers of 'pinning'. On Pinterest, you can sort through thousands (if not millions) of images that match your search requirements. You could learn about different necklines, waistlines, and silhouettes of wedding dresses or find the perfect way to DIY your seating chart. For your wedding planning, Pinterest is the perfect place to keep track of all your wedding ideas when meeting with your planner and vendors so everyone can be on the same page about what you're envisioning for your special day!
Wedding Hashtags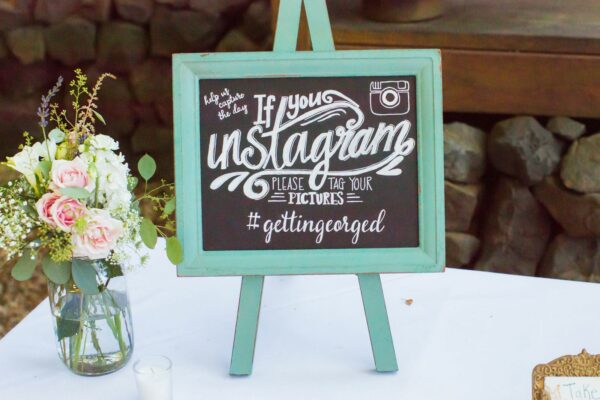 Creating a wedding hashtag to go along with your social media posts is a fun, customizable way to bring your wedding planning process to your feed. Wedding hashtags are a perfect way to bring you and your fiancé's personalities together, whether it's showing your sense of humor with a clever pun or finding a way to join your names. When your guests post all their photos from your big day while using your wedding hashtag, you'll have a social media photo album to look back on and remember how much fun you all had celebrating!
Livestreaming Your Wedding
Due to COVID-19, many weddings have felt restrictions on their guest count. This has encouraged a lot of couples to include a virtual element to their weddings by either livestreaming the ceremony on Facebook or hosting a Zoom viewing. Even though we have begun vaccine distribution, it seems that virtual ceremonies might still be around a while longer. With a livestream, you're able to expand your audience to guests and loved ones who can't travel to the wedding.
Custom Snapchat Filters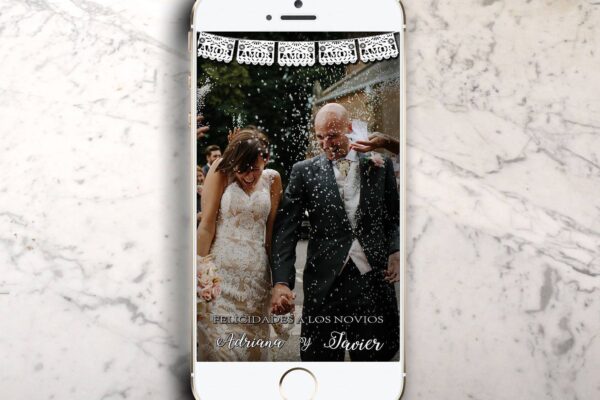 A final touch that you can add to your wedding day is a custom filter that is applied to your venue and the surrounding areas. Snapchat offers a platform that allows you to design your own filter and may even include you and your partner's bitmojis for an extra-cute personal touch. Just like using a wedding hashtag, you can save all of the pictures you put your wedding filter on and keep those Snapchats alive to look back on forever!
These days, it seems like social media follows us wherever we go, but that doesn't mean that it isn't there for our benefit. The inclusion of social media through your wedding planning process can produce memories that will last for a lifetime. At
IMPACT Collective
, we are always working to give you the wedding of your dreams and we want it to be a day that you will always remember. Click
here
to set up a consultation to learn about all the services we offer and how we can help make social media have an impact on your night.