Make The Most Of Your Outdoor Venue
Posted on
By: Maya Hettleman
Featured Image By: Kate Fine Art Photography
Despite the wintery weather we have all been facing in the DMV area, spring is indeed just around the corner — and with that comes the enjoyment of outdoor weddings! Our Whitehall Annapolis venue is a standout when it comes to the perfect outdoor wedding. There are so many creative ways to make use of an outdoor space to bring everyone together. We at IMPACT Collective have collected some of our favorite features from our couple's outdoor weddings to get you excited for the 2021 wedding season.
Lawn Games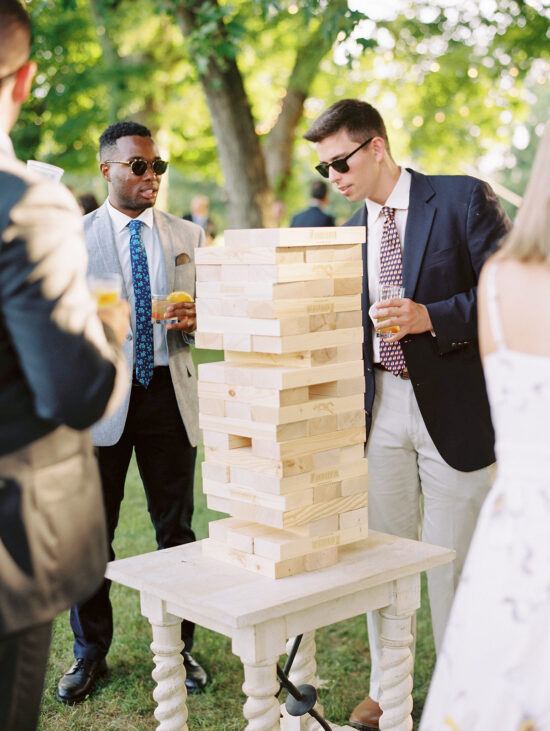 You will not be able to find someone who is not entirely thrilled by the option of larger-than-life lawn games. From super-sized Jenga, to other classic games like cornhole or connect four, this is a wedding activity that is original. This will allow your guests to spread out and make the most of a big beautiful yard like Whitehall.
Lounge Areas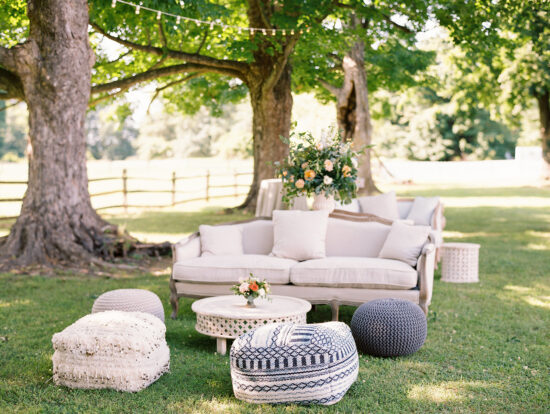 When you have a lot of extra space at your disposal, there is no reason that your whole wedding needs to be in just one place. Creating lounge areas for your guests to gather and enjoy a drink is the perfect way to spend your cocktail hour. In addition, your guests will appreciate your lounge furniture after a long night of dancing.
Have a Reception Tent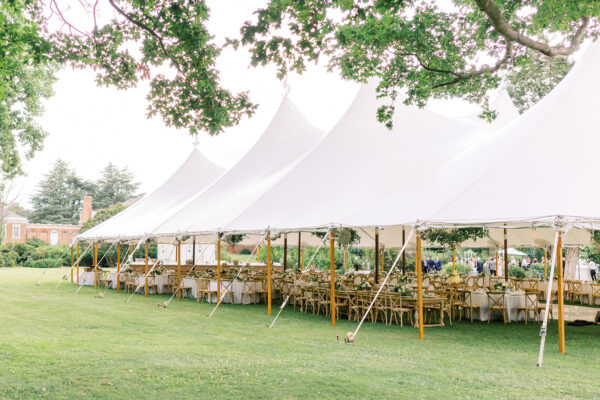 When you're hosting an event in a large outdoor space, a tent will be perfect for your reception. This will be the place for your dancefloor, dining area, cake cutting, speech giving and anything else you can fit into it. Having a reception tent will give all of your guests enough room to celebrate and a place to always come back to from the rest of your outdoor venue.
Spread Out Your Food Stations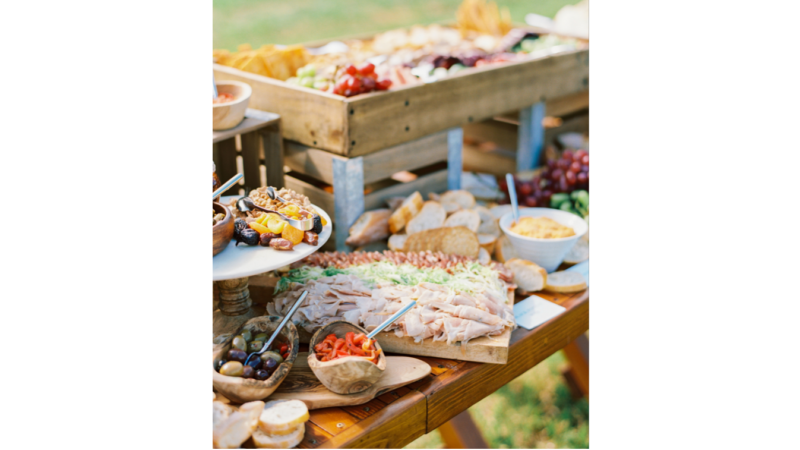 Use the outdoor space at your venue to go all out with your favorite appetizers like a giant charcuterie board or an oyster bar. It's a great way to add personality to the catering options at your wedding and with a setting this big, there is definitely going to be more than enough for everyone to enjoy. These same stations can later become the serving stations for your reception to give everyone enough space to fill their plates.
Fill Up Space With Creative Seating Displays 
Fill up any extra areas of space with special displays; we love this mirrored seating chart for so many reasons. But it isn't the only way to send your guests to their seats. We have also loved seeing name cards strung from trees with small lanterns or candles attached to them. This would stand out at your venue and will help direct guests towards the entrance of your reception tent.
There are so many ways to make the most of an outdoor event space. All of the weddings at Whitehall Annapolis include such amazing and unique ideas that we at IMPACT Collective love to see. If you are planning your own outdoor wedding or would like to learn more about our services, click here to set up a consultation. If you are interested in Whitehall as your venue, click here to learn about it.