Expecting The Unexpected…In Wedding Costs
Posted on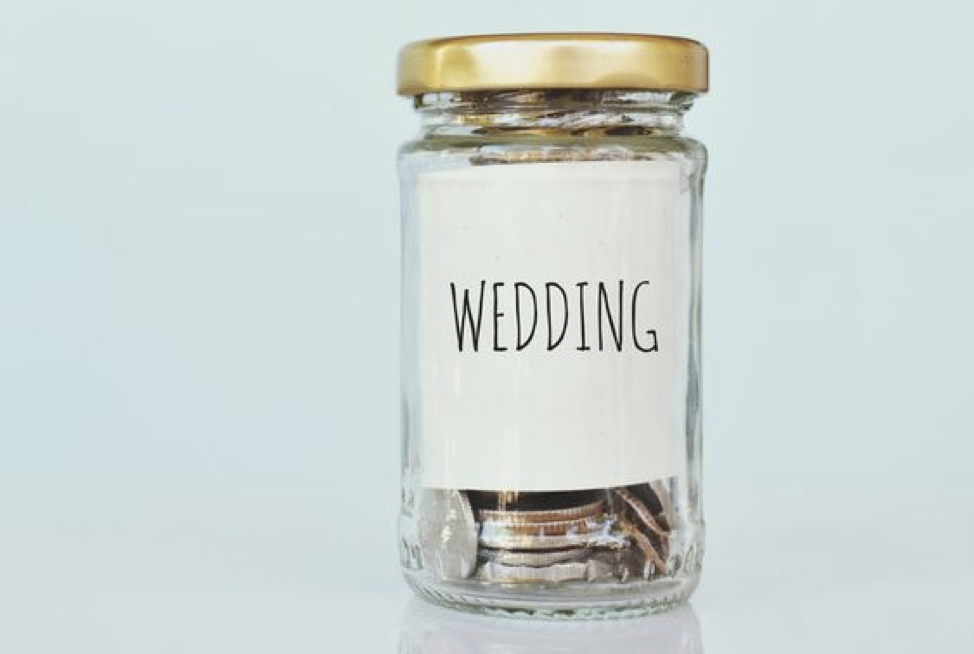 Photo: Real Simple
By: Sophie Normand
It's no secret that a wedding is a big financial investment. It can take a lot to feed and entertain all your family and friends while maintaining an aesthetically-pleasing and fun environment. Although there are plenty of budgeting resources and lists out there, you may still find yourself running into unexpected costs and spending more than you budgeted for. To help you avoid any surprises, here's a list of nine things you'll definitely want to add to your wedding budget if you haven't already.
1) Rings
Your wedding rings play a feature role in your ceremony, and you'll be wearing them for the rest of your life. While the prices vary depending on you and your fiancé's taste, it's helpful to include the rings in your budget as you'll be ordering them at the same time you're making other wedding purchases.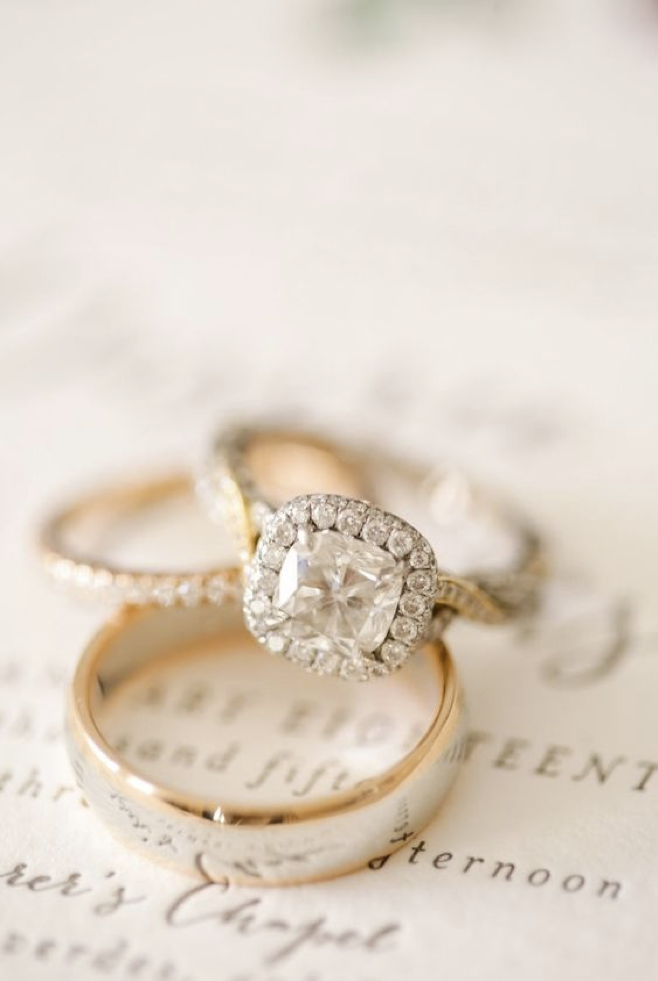 2) Postage
Invitation suites often include multiple pieces like the invitation, directions, and RSVP card. Depending on the style and weight of your invitations, the cost of postage may exceed a single standard stamp. Check with your Invitation Designer and post office to see how much postage you'll need per invitation, and multiply that by the number of people you're inviting to see check how much it'll cost!
If you'd prefer to go the paperless route and save a few bucks, check out some digital invitation options, like Paperless Post, or other wedding planning platforms.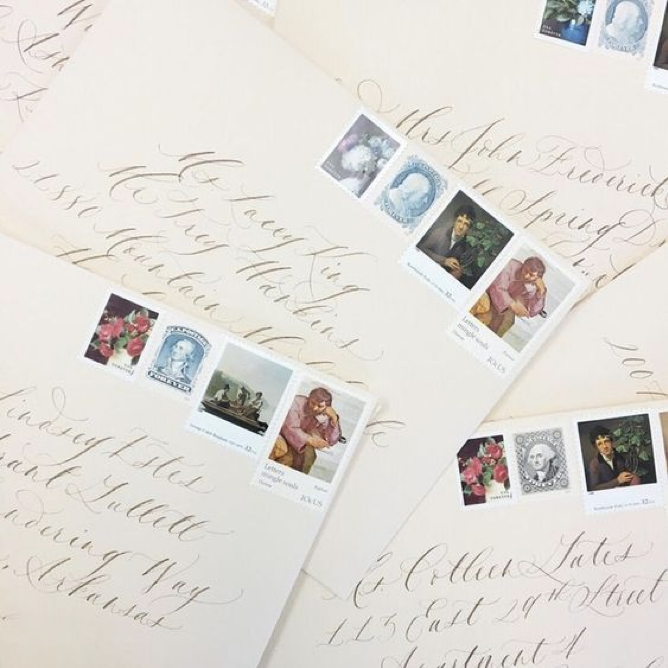 3) Other Paper Items 
While you've probably had your save-the-dates and invitation suites picked out for a while, it's easy to forget about the printed products you may want for your ceremony and reception. If you're planning to have programs, escort cards, menus, or other printed items, keep in mind that these can quickly add up. Like most of your wedding purchases, these items are priced based on your guest count which will help you anticipate the end cost.
Like with the invitations, there are some other options that might help save some money (and the environment!) if you'd prefer to not use so much paper. If you have a wedding website, consider adding the menu details to the website so that guests can look it over on their phones. If you would rather not have printed escort cards or place cards, you could do double-duty and have whatever your place cards are be wedding favors as well. For example, you could put the name card in a little picture frame covered in shells for a beach wedding; if your reception is taking place at a vineyard, you could use a label on a pretty bottle as a place card and a favor.
4) Favors 
I gave this one away a bit in the previous point, but wedding favors are a great way to add a personal thank you to your guests—and the price can add up. Whether you choose a simple keepsake or an elaborate dessert, the cost of favors can quickly add up depending on your guest count. Once you've finalized your guest list, you can see exactly how much those mini bottles of champagne will cost. Plus, as we said before, see if there are ways to have your favors double as place cards, escort cards, or even as programs or menus.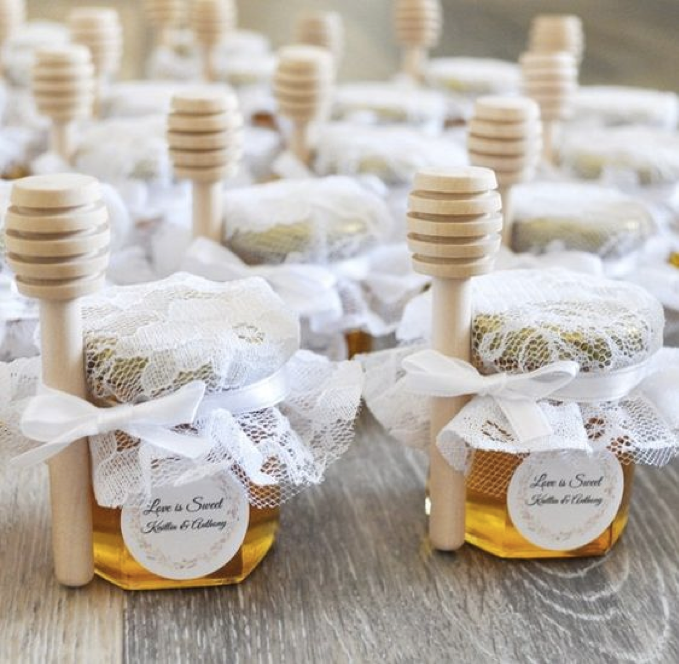 5) Vendor Meals 
Some of your vendors will be working 8+ hours on your wedding day, so it's really appreciated when you provide them with a meal during the event. These meals will be part of your catering package, so talk with your caterers to make sure you have the right number of meals to feed guests and vendors included! Pricing for these meals is typically less than the cost for your guests, but it's still helpful to be mindful of the cost.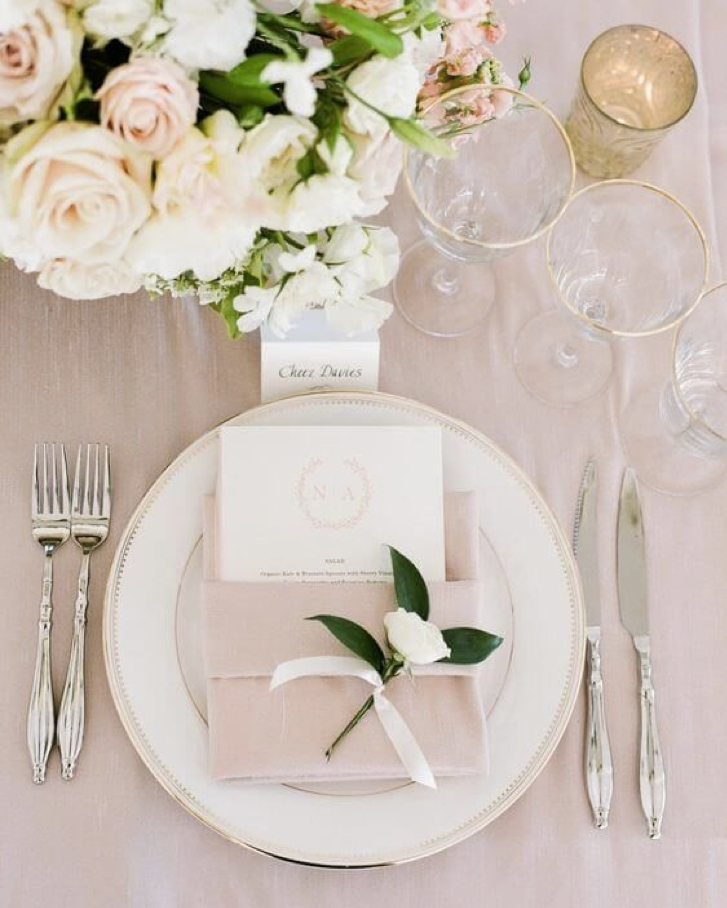 6) Gratuities and Tips 
Gratuities are a great way to thank your vendors for all of their hard work on your wedding day. These normally aren't included in your contracts, so they need to be accounted for separately. If you plan to give gratuities based on a percentage, you can calculate these values once you receive vendor proposals and then simply adjust them as you finalize your contracts. This way you're thinking about gratuities during the planning process rather than suddenly tacking on another expense the week of your wedding.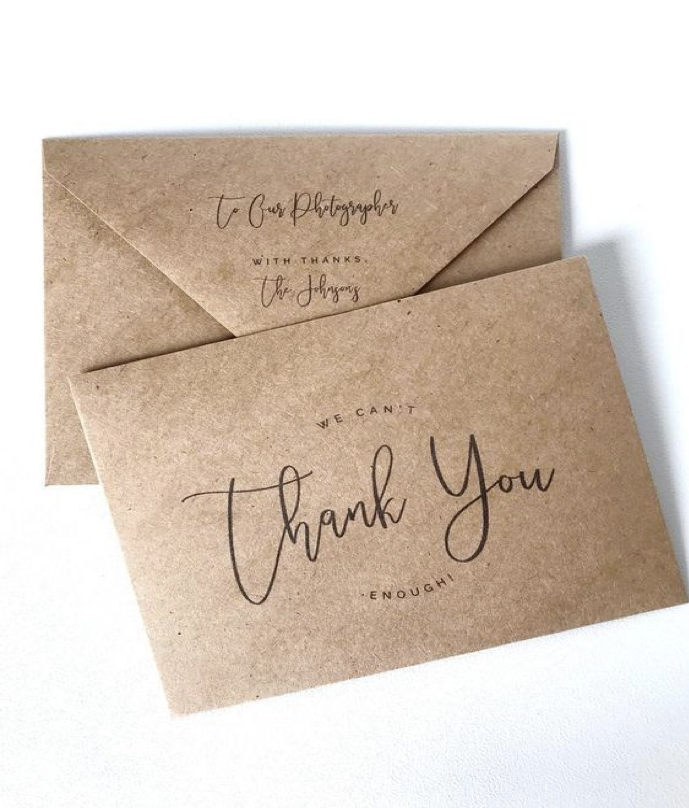 7) Bridal Party Gifts 
From matching necklaces to personalized flasks, there are so many options when it comes to bridal party gifts. Once you've decided on your bridal party and the fun tokens you want to give out, you can easily start calculating how much it would cost for gifts to factor it into your budget.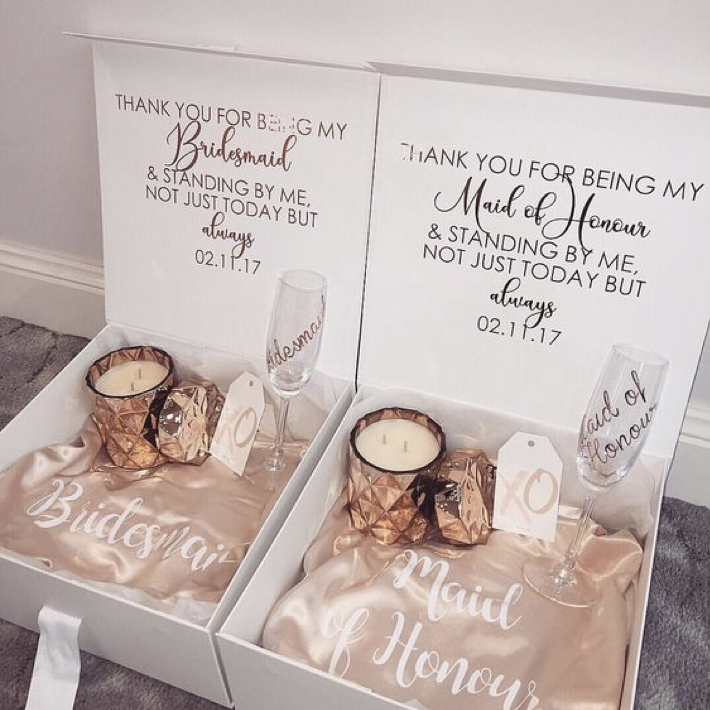 8) Alterations 
Whether it's a wedding dress, bridesmaid dress, or suit, wedding clothing is often going to cost you more than the initial purchase price. The cost of alterations will vary depending on how much customization you're looking for and what changes you need to make, but you can talk with your seamstress for an estimate. There are usually alteration services available in big bridal boutiques, so some places will do the alterations in-house; however, if you'd rather bring your dress somewhere else to be altered, that might save you a few dollars too. Also, if you're planning to store a wedding dress, be sure to look into how much it'll cost to have it professionally cleaned after your wedding day.
Regardless, keep in mind that the price of your dream dress or the perfect tux includes more than just what's on the price tag.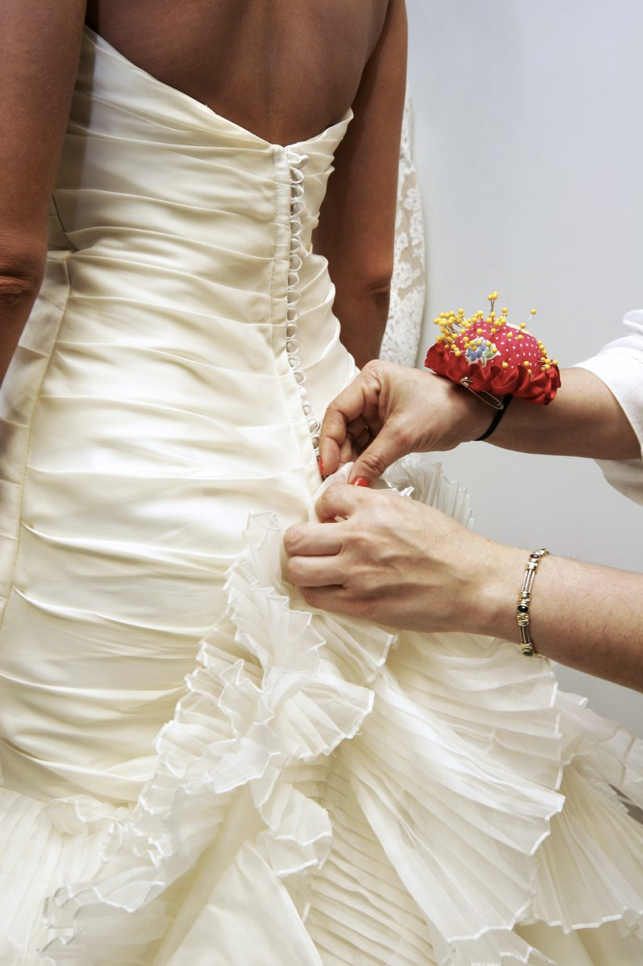 9) Hair and Makeup Trials 
If you're hiring someone to do hair and makeup, you'll likely schedule one or more trial runs with the artist(s) to test different styles and perfect your desired look. These trial sessions are typically priced in addition to the day-of services, so that's important to know when budgeting for these vendors! Be sure to chat with your stylists to figure out what the cost will be to do pre-wedding test runs and look into what bridal packages they offer.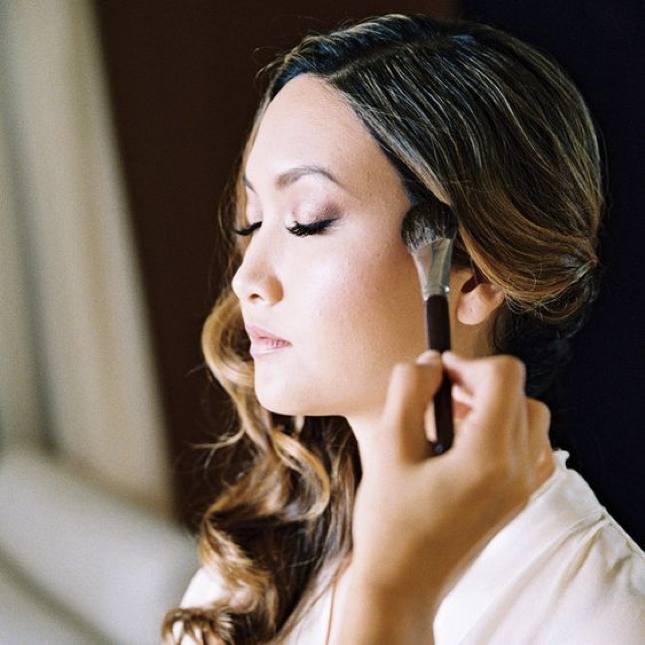 ___
Bonus Tip: You can always include an extra sum of money that isn't designated for anything, and that way you have a safety net should you discover an unexpected expense! Check out our other blog post about budgeting for your wedding if you're looking for other spending suggestions!