Trends for the Fall Wedding Season
Posted on
By: Sarah Hauk
Featured image by: Justin Edmonds Photography
It's about that time of year when we start breaking out our sweaters from storage and ordering pumpkin spice lattes because fall is quickly approaching! We love the fall wedding season at IMPACT Collective, and this one is expected to set a lot of new and exciting trends. Keep reading to learn more about five of our favorite expected trends for this upcoming season.  
Outdoor Weddings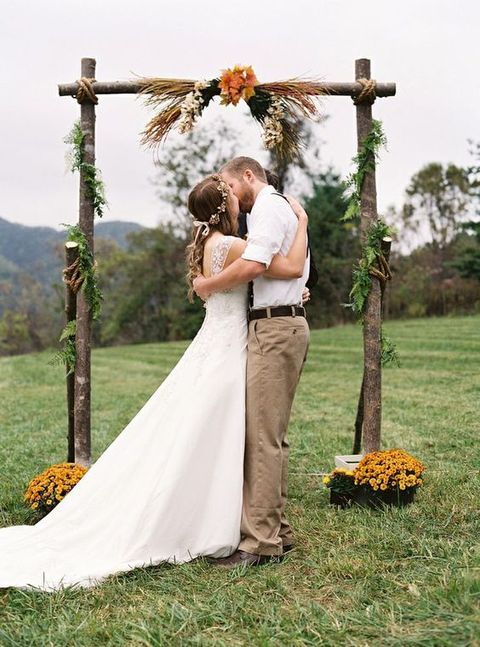 Outdoor weddings have made a splash since the rise of COVID-19, and they still remain very popular amongst couples. Fall is the perfect time of year for outdoor weddings for a number of reasons, the most obvious being the weather. You won't have to worry about sweating off your makeup or stuffing your purse with blotting sheets because of the perfect 65 degree weather of September. Another reason why we love outdoor weddings in the fall that's often overlooked are the bugs. Insect repellent is an absolute must at summer outdoor weddings, but most of these pesky bugs are dormant during the Fall. 
Dried Flower Installations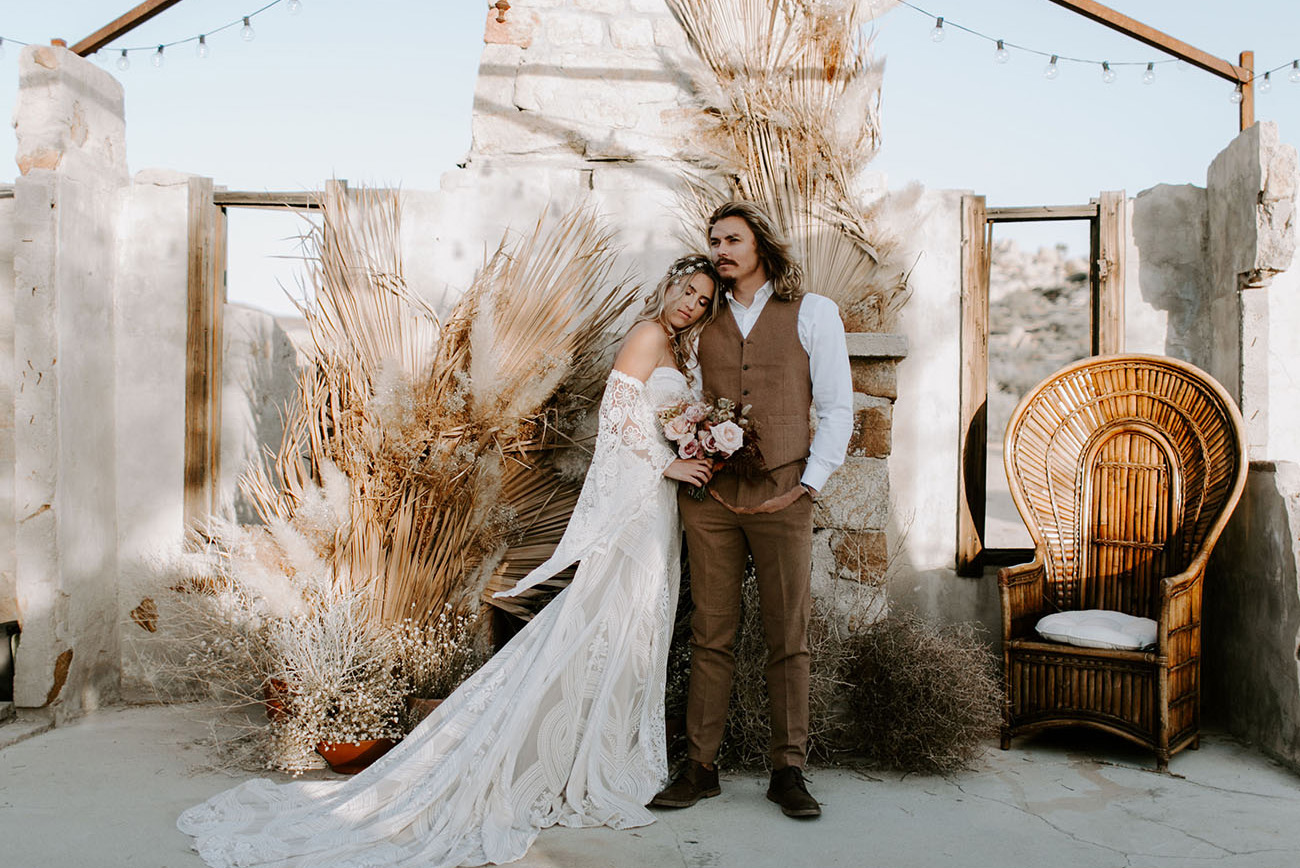 It sounds silly, but dried flowers are actually quite charming. Though they create an entirely different ambience than fresh flowers, there are certain types of weddings where they work better – fall weddings being one of them. Dried flowers are not exactly dead flowers because they are preserved and styled in a way that is still beautiful. They present neutral tones and feathery textures that work so well in the fall. Dried flower installations have been super popular with summer desert weddings, and we expect that they'll take the wedding industry by storm this fall.  
Cottagecore Design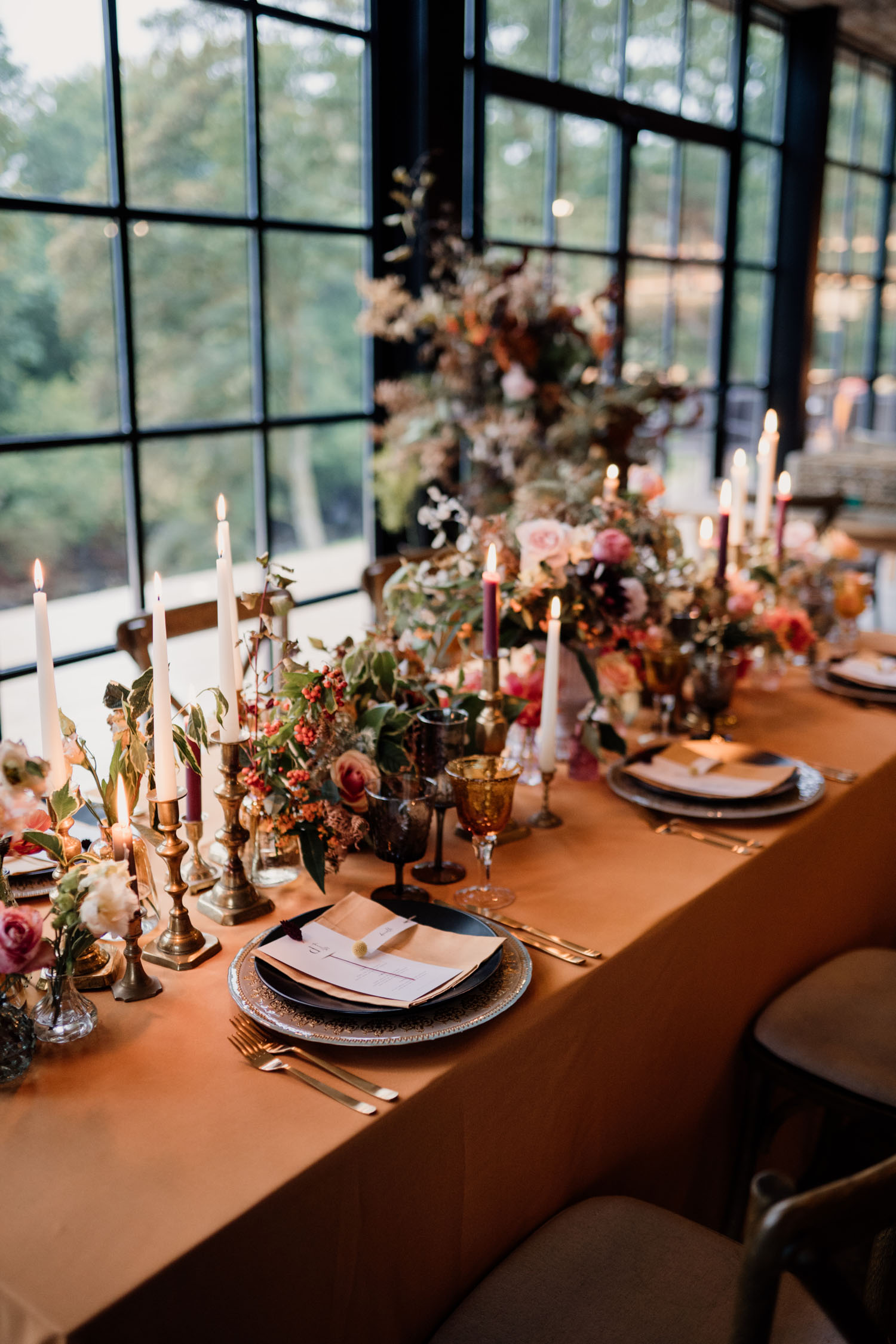 Cottagecore is a style that idealizes rural life. It welcomes simple and sustainable design that's reminiscent of a traditional English countryside style. Cottagecore is romantic and nostalgic, which is why it has been so popular in recent years. This style is perfect for intimate fall weddings because it incorporates comfortable and familiar elements like house plants, warm & neutral tones, and rustic decor. At the heart of cottagecore is community, sustainability, and kindness, which will create the most perfect atmosphere for your wedding. 
Vintage Color Palettes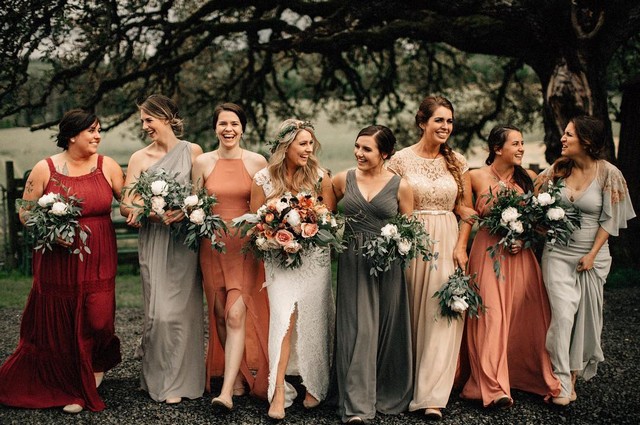 Vintage colors are characteristically deep and saturated colors. Even the neutral tones of this vintage palette shown above are rich in color and ideal for fall weddings. Choosing which colors to use can be a difficult task, but many trend forecasters believe that warm wine tones are going to be huge this wedding season. These colors mix well with the brown and orange hues of fall foliage, but are still able to pop in your photos. They are able to perfectly blend cohesion and distinctiveness to create an ideal fall color scheme. 
Miniature Cakes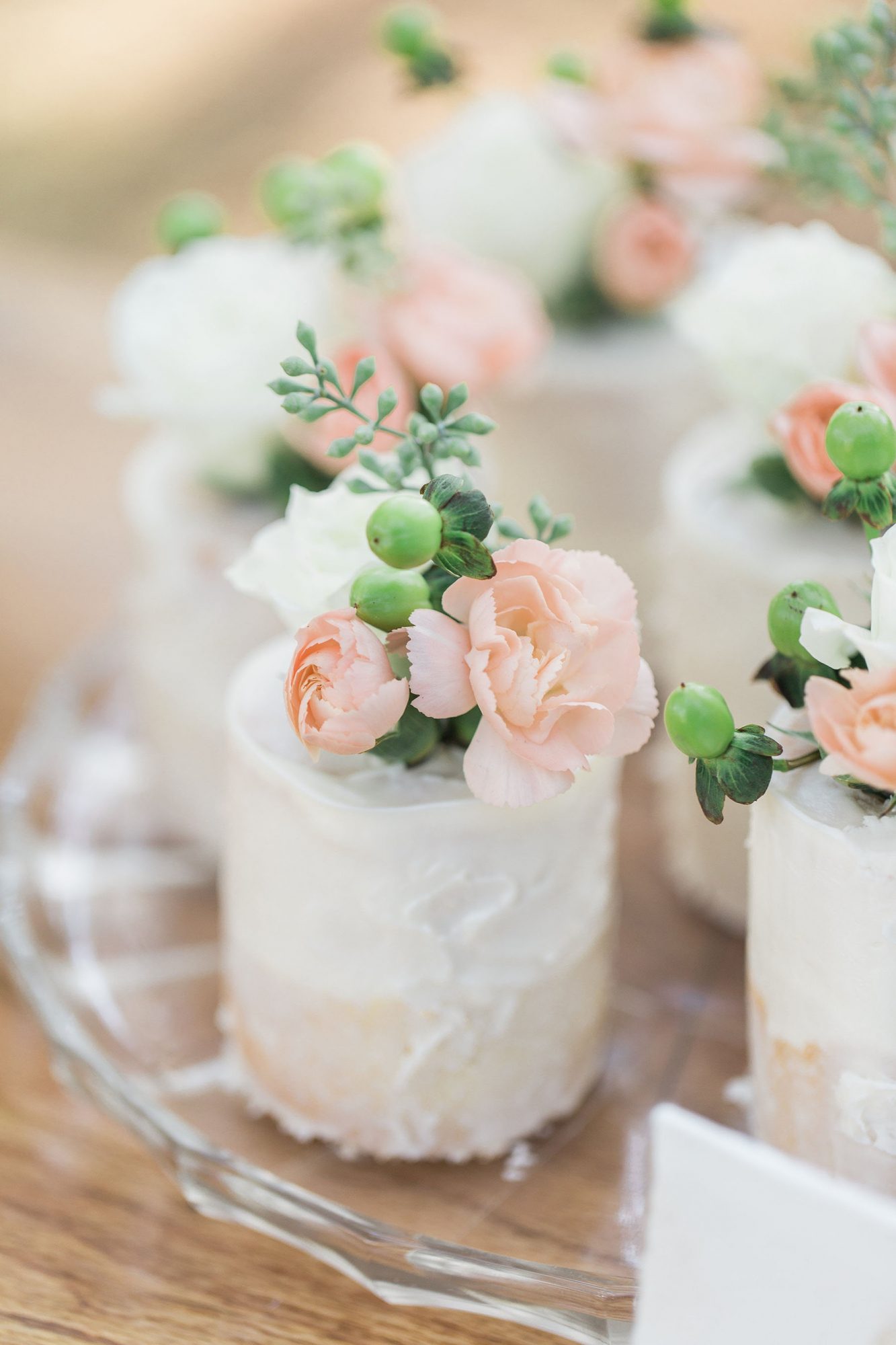 Mini cakes are undeniably cute. These single-serving confections can be beautifully arranged together to create the spectacle of a traditional cake without all of the cutting and serving, making them very practical as well. Many catering companies charge a cake-cutting fee, so it'll save you a little bit of extra money. These cakes have been especially popular with pandemic weddings because they avoid the risks associated with food-sharing. All in all, this traditional cake alternative is popular for a number of reasons, and many couples will be serving mini cakes on their big day!
Fall is one of the biggest wedding seasons of the year, and these expected wedding trends are sure to please. The aesthetic of a fall wedding is categorically unbeatable, and we can't wait to see how these trends will play a role in them! If you try any of these trends at your wedding, share your pictures with us on social media by tagging @impact_collective. If you are interested in our services, please contact us here.