The Unofficial Ranking Of The Best Wedding Favors
Posted on
By: Maya Hettleman 
One of the best ways of showing your gratitude to your guests is with the wedding favor that they will leave your celebration with. It is also a fun way to add more personality to your special day. Here at IMPACT Collective, we have truly seen it all and love getting an inside look into the way our clients have sent off their guests after an amazing night. These are some of our favorites that we have seen done. We hope you will love these ideas as much as we do! 
Succulents That Will "Let Love Grow"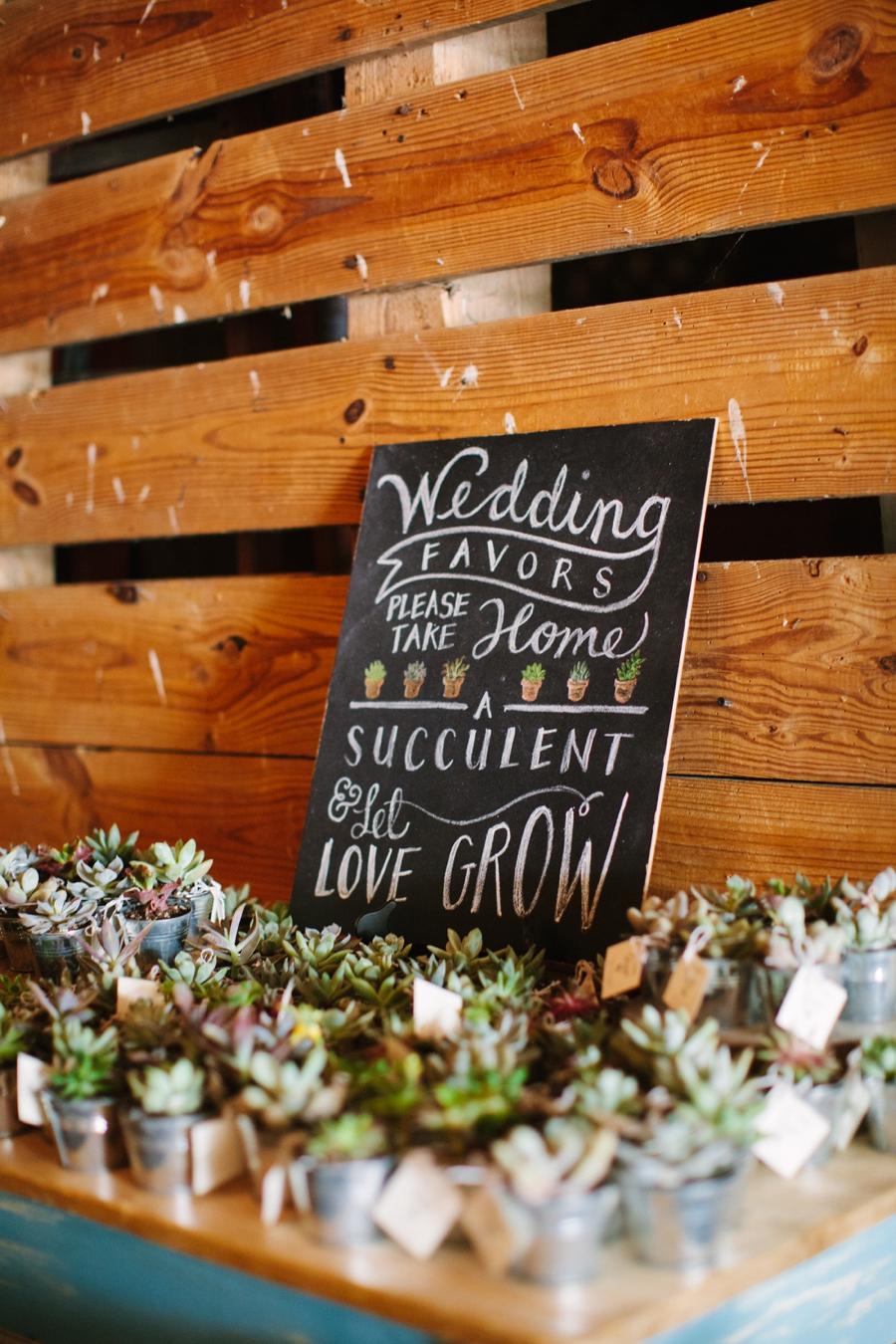 Not only are succulents extremely low maintenance and affordable, they are also one of the biggest home decoration trends at the moment. Anybody who takes one will have their own, unique personal pot to remind them of your special day. A succulent will also serve as a reminder of how love changes and grows, as you plan to grow, with love, alongside your husband or wife. 
Fuzzy Socks For Dancing Feet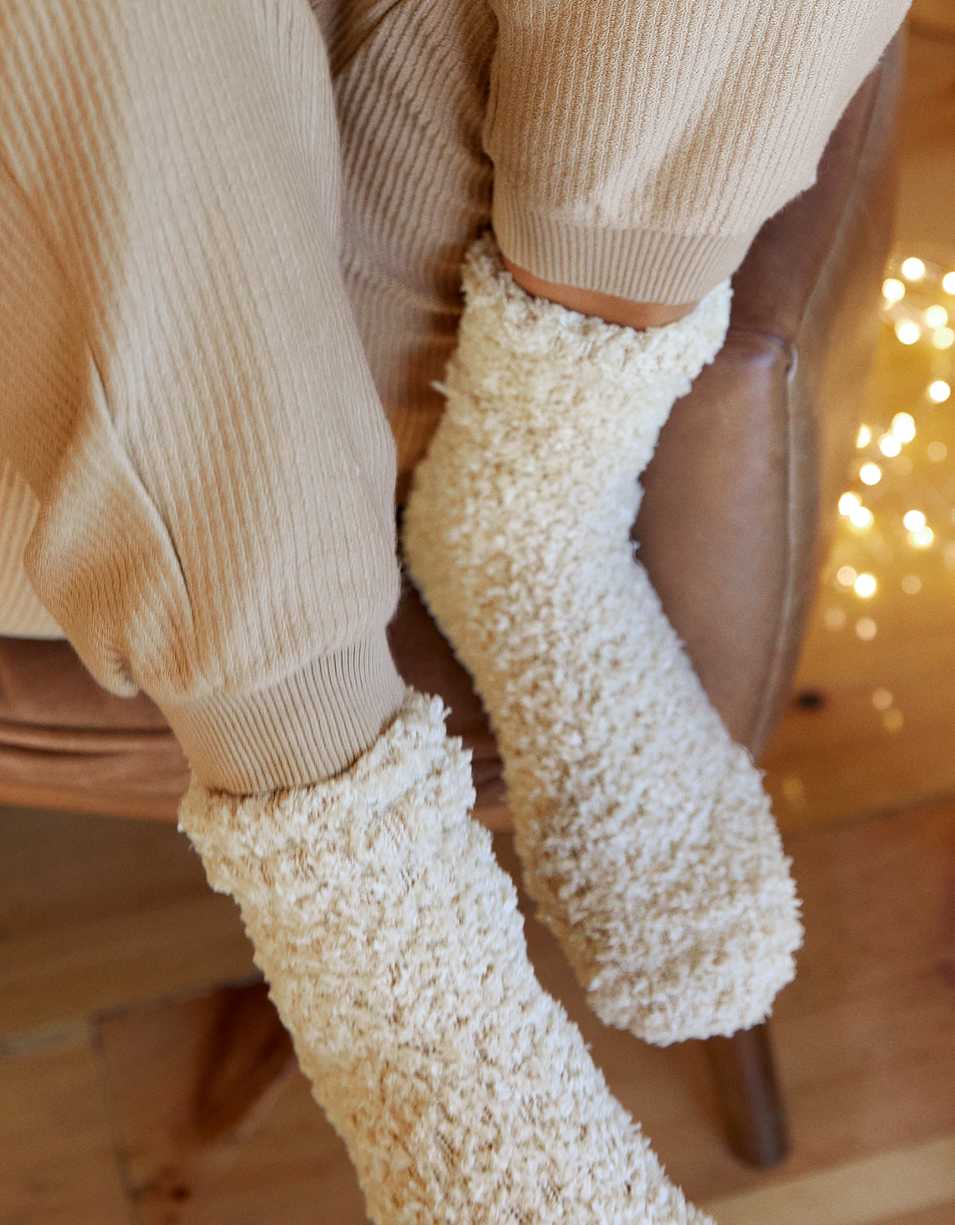 A comfy pair of fuzzy socks are the perfect cap to an amazing night of dancing and celebrating. They are also super customizable. You can design them with your wedding colors or create a few pairs that represent both the bride and groom's styles. No matter what, these are a favor that won't disappoint.     
A Delicious Couple-Themed Snack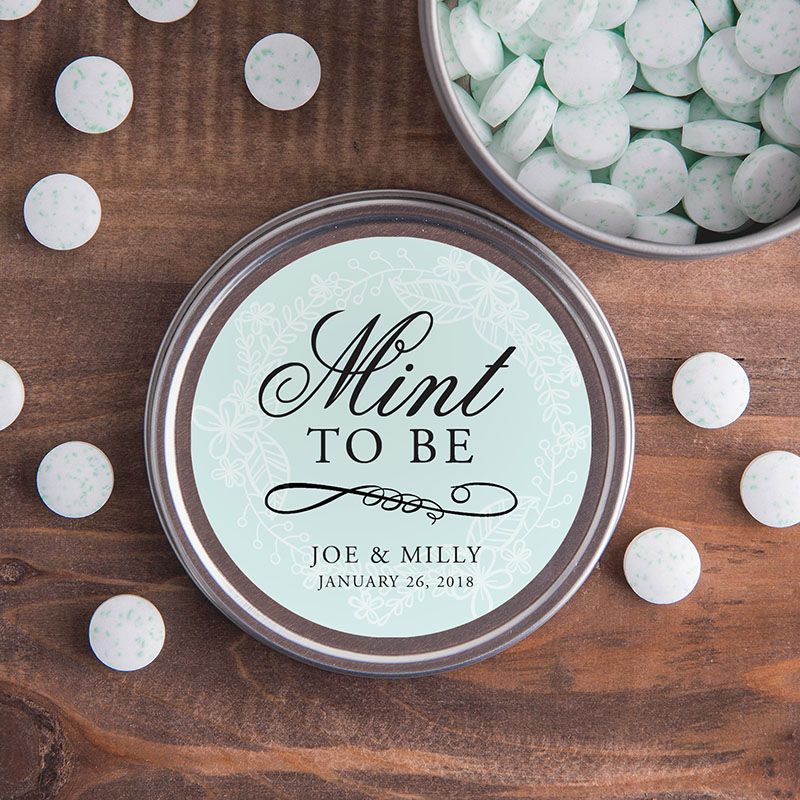 If you think that marriage puns are essential to the wedding experience, then this is perfect for you! From candy, to popcorn, even mini servings of honey — there are endless possibilities. Mint to be? That is the perfect touch of your personal humor that your wedding party will take home. Plus, these favors are edible and many guests will enjoy that. 
Hangover Kits After A Long Night Of Fun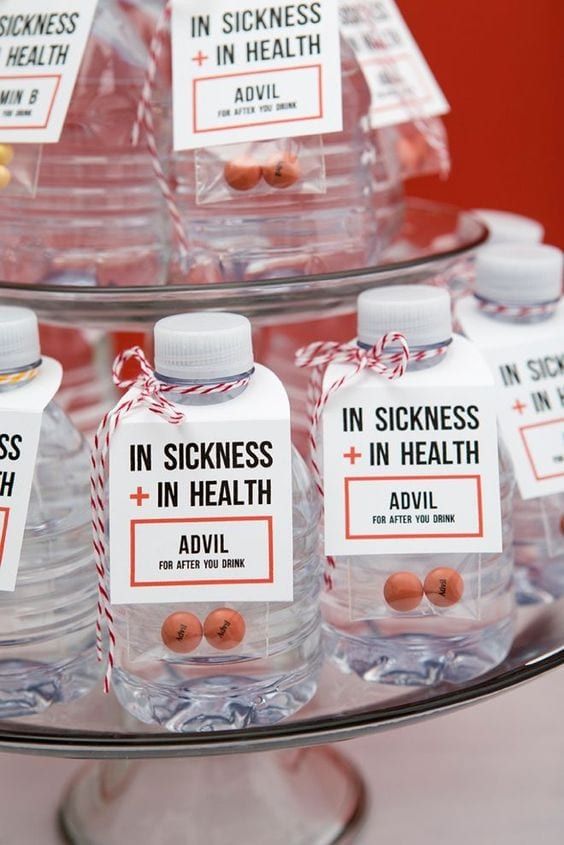 It's an age-old wedding question. How can guests have the best night ever, and still be ready to go for brunch the next morning? The answer is easy; give them the tools that they need to be able to wake up the next morning, hopefully, without a hangover. A rescue kit can be stocked with Advil, water and even a makeup wipe or two. This pack will remind those celebrating with you that after a full night, it's still important to take care of yourself! 
Customized Hand Sanitizers, An Everyday Necessity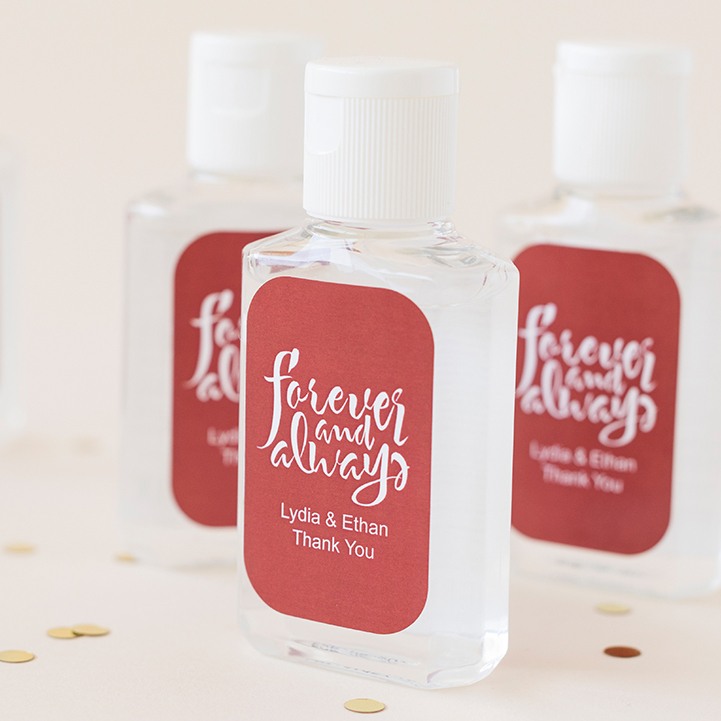 Our favorite wedding favor at the moment are customized hand sanitizers. This is an especially great option for keeping your wedding party safe during the pandemic. There are many ways to customize these favors from smell to packaging. Your guests will be greeted with the memory of your wedding day every time they use it! 
Your wedding favors might be one of the last things you will add to your special day but they are a great way to send your guests off with a little touch of you and your partner. We hope this list inspired you and please tag us @impact_collective so we can see what favors you end up using! Should you need any help with wedding favors or any other details, your friends at IMPACT are more than happy to help. Please contact us here for additional information about our planning services.