The Best Places to Elope in 2022-2023
Posted on
By: Esther Lee- The Knot
Romance is subjective. For some, the ideal elopement takes place on a tropical beach in the Indian Ocean, while others envision their perfect wedding day on the slopes of a chalet in the Swiss Alps. The ceremony could be intimate and subtle, like a city hall elopement, or it could be swoon-worthy and extravagant on a private island.
Couples elope for a variety of reasons, many citing the intimacy and intention that marks the experience. The destination should reflect that, which is where we come in. Below, we list the best places to elope in 2022 and 2023.
How to Determine the Best Places to Elope
While you refine your destination elopement location, there are some decision-making factors that could influence you. An elopement ceremony is intimate by nature, so you want to be in a place that feels remote and secluded. You also want the environment to be comfortable or for services to exist to pull off a ceremony. Read our tips below to help you refine whether you want a classic beach elopement or an intimate five-person destination wedding in Lake Tahoe State Park.
Your Budget
Elopement packages are common with properties and resorts that cater to romantic experiences. Some start as low as $500, while the luxury experiences hover can cost around $10,000. If your budget is important, your options are still vast as elopements are generally more cost-effective given the lack of guests.
The Distance and Logistics of Travel
Getting there, meaning your version of paradise, may be complicated for busier couples, which is why a local city hall is preferred, especially by those who cannot take the time off. However, if your destination of choice is a remote island or culturally relevant to you in a distant country, you'll want to weigh the logistics of getting there as part of the experience. Explore our elopement checklist for more details.
A Location of Personal and Relational Importance
Whether it's the first vacation destination you experienced together as a couple or a country that holds personal and cultural value to you, the sentiment tethered to a location particularly comes into play for destination elopements and weddings. For example, a park ranger may want to exchange vows at the scenic lookout point of their favorite national park.
Photography Options
Elopement photography is important to couples since the private moment is theirs to cherish and keep forever. Many couples end up choosing a venue, space or location based on its photogenic qualities.
The Time of Year
Some destinations are overrun with tourists during peak season–to the point your elopement may be not-so-intimate. You'll also want to consider your dream destination's weather patterns, especially if there's a designated monsoon or extreme weather season.
Best Places to Elope in the US
America, the beautiful—with its world-class cities, unique mountain ranges and glittering oceanfront destinations—has an endless array of backdrops for dramatic elopements. If you're a couple who prefers convenience, then Vegas, San Francisco and New York might be for you. Here, we list a few of the top locations for elopements across the United States of America.
Las Vegas, Nevada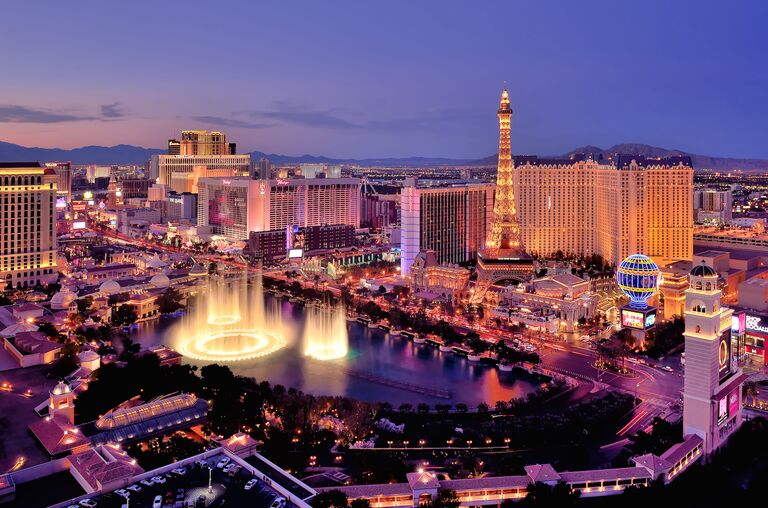 The elopement zenith of the country is none other than a town nicknamed Sin City. Vegas, with its numerous drive-through wedding spots, makes it simple for easy, legal and hassle-free options for elopement packages. For couples who want photos in nature, Red Rock Canyon is just 30 minutes away from the Strip and another beautiful setting to commit with your "I dos."
San Francisco, California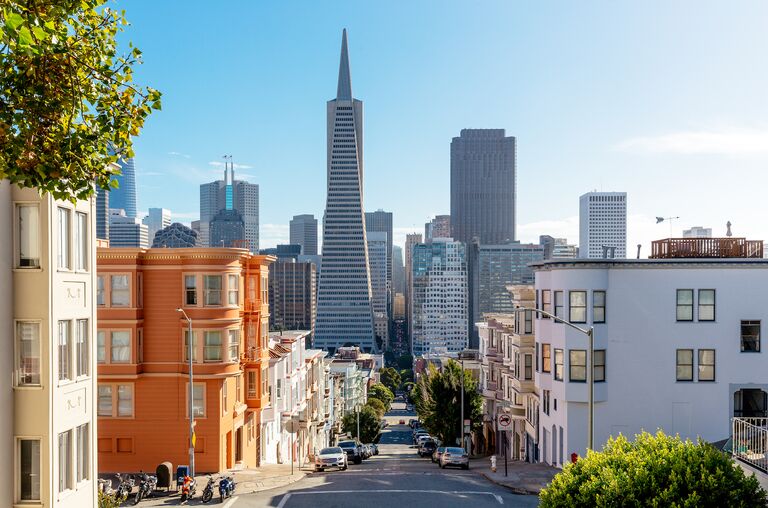 City Hall in San Francisco takes on its own personality. The breathtaking, gilded and ornate facade looks like it was designed by Walt Disney himself–and West Coast couples often take note. Following the ceremony, couples will often take photos in San Francisco Botanical Garden and celebrate with views at La Mar Cebicheria Peruana or in one of the intimate spaces at Wayfare Tavern.
New York, New York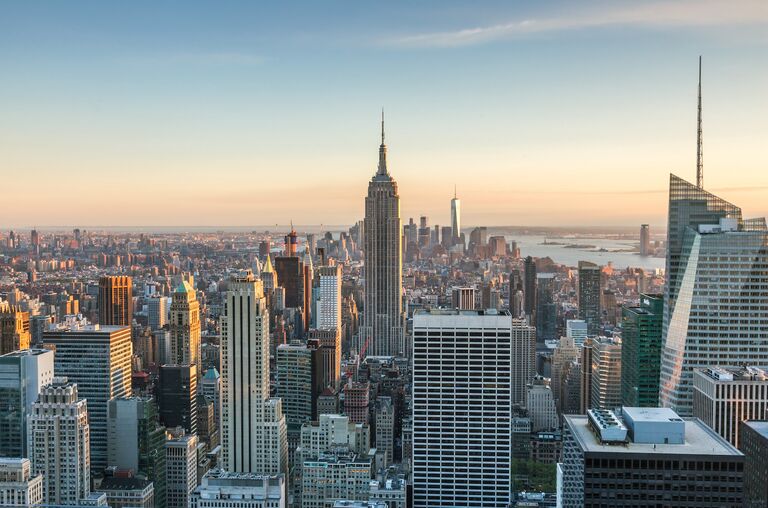 With so many iconic restaurants and properties, a City Hall elopement comes with all kinds of perks in the City That Never Sleeps, including photo opportunities on the iconic Brooklyn Bridge. For the festivities, throw an intimate dinner or lunch at Bemelman's at The Carlyle, which Princess Diana once described as her favorite place in NYC, or your favorite spot in Soho or the West Village. If there's one fact, it's that the choice will be tough to narrow down given New York's top fine dining scene.
Maui, Hawaii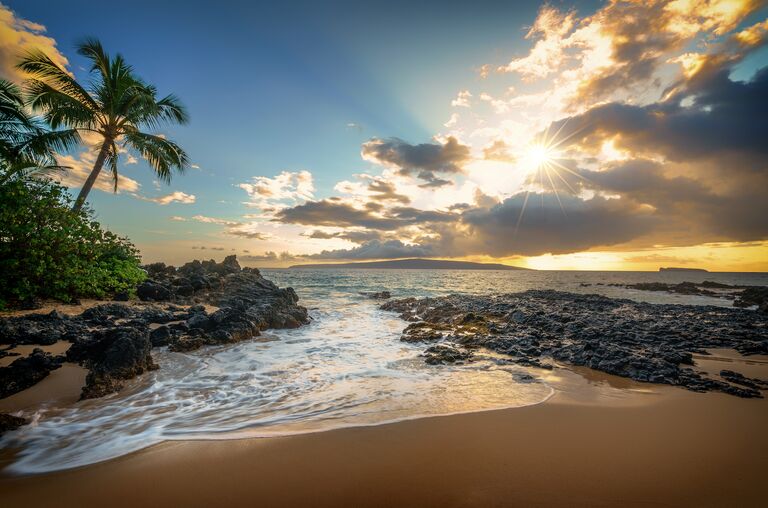 With its scenic and dramatic coastal landscape, the Kapalua coast is one of the prettiest spots for elopements, especially if you want to commit within a natural setting. Photographers and property events teams are particularly well-versed in selecting ideal elopement enclaves on the island. After your vows, celebrate at the Ritz-Carlton's iconic Banyan Tree for a memorable first dinner as newlyweds. If you're closer to the southern coast, take in the sunset by reserving the best seat in the house at Ferraro's Bar e Ristorante or Waicoco in Ka'anapali. Properties like the Four Seasons Wailea and The Westin Maui (the latter, which partners with local wedding planner White Orchid Weddings), offer tip-to-tail elopement packages.
Santa Barbara, California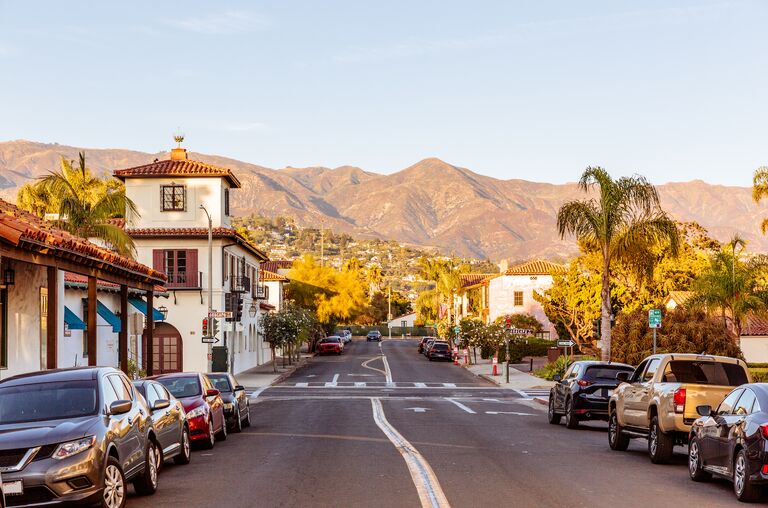 Quiet, dreamy and undeniably beautiful, Santa Barbara is a coveted elopement destination in the US. Proximate to both the beach and the beautiful vineyards nestled along Santa Ynez Valley and exclusive Montecito, it feels as though most venues and properties were tailor-made for elopements. Couples can take their pick between the storied San Ysidro Ranch and The Hotel Californian, or they can exchange vows at the famed Santa Barbara County Courthouse, erected in 1929. For something even more secluded, they can head north to sleepy Big Sur.
New Orleans, Louisiana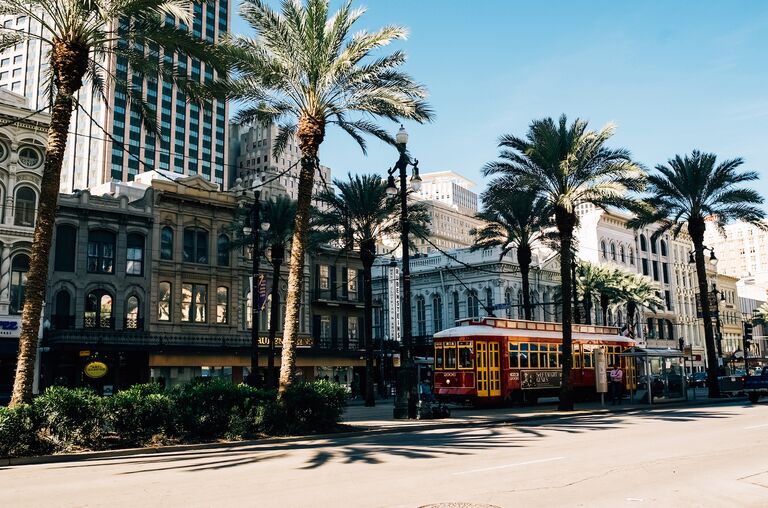 Topping your vows with beignets and lively jazz is the way to do it in New Orleans. Couples who appreciate good food, Bayou culture and something slightly-beyond the standard concept of an elopement will want to consider this city for their ceremony.
Lake Tahoe, California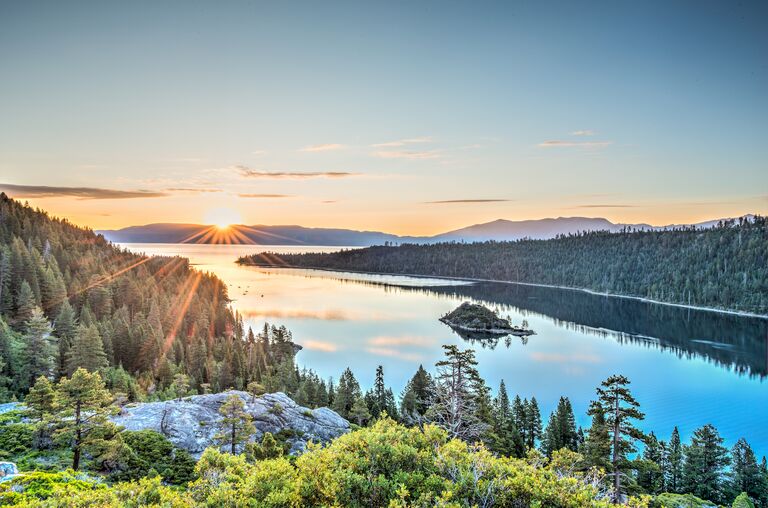 The crown jewel of US alpine lakes (and the largest in the country) isn't considered a national park, but it welcomes twice as many visitors each year as Yosemite. With featured blue waters, adorable hamlets and stunning views of capped mountains, Tahoe is a top choice for couples seeking a mountain elopement. The only thing you'll have to worry about is the sheer beauty of your wedding announcements once you send those out to your loved ones.
US National Parks, USA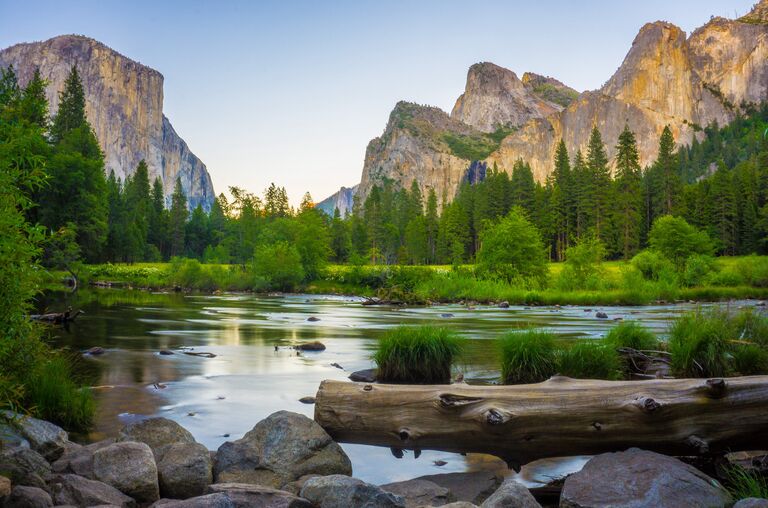 From Yosemite's Half Dome to Acadia's glittering Atlantic coastline, there's no shortage of beautiful national parks across the country. Each park boasts its own hidden gems and serves as a perfect spot for nature-loving couples who want a wedding ceremony in the open lands of the US. It's why so many couples decide US national parks are ideal for scenic elopements and more. A full elopement guide to national parks covering Colorado's mountain ranges, Washington's wildflowers, Utah's rock formations, Alaska's mountain views and more is coming soon.
Best Places to Elope in the Caribbean & Central America
Accessible to most major US cities, the pristine beaches of the Caribbean and lush landscapes are straight out of an elopement playbook.
Antigua and Barbados
This British Virgin Island is reputable for its beautiful beaches, world-class sailing, snorkeling and private island experiences. Couples will want to experience the luxury elopement experience on the powdery beaches of Jumby Bay Island or Hermitage Bay. There's also the all-inclusive route at Sandals Grande Antigua.
Aruba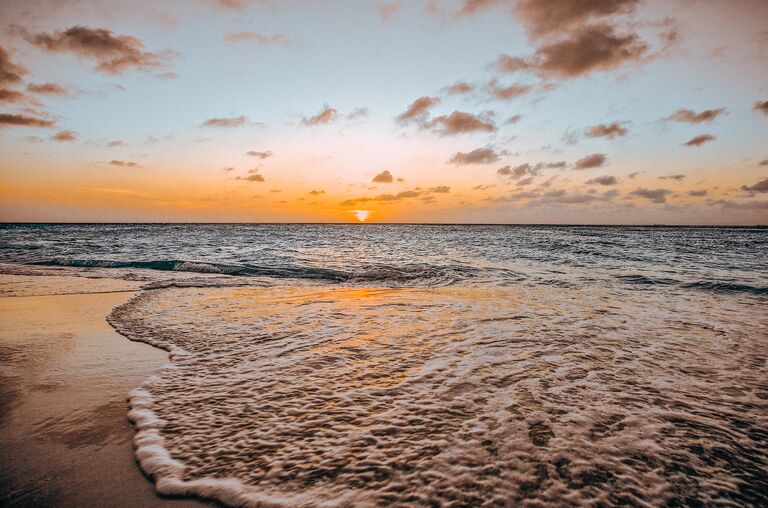 Just north of Venezuela is the Dutch-Caribbean island of Aruba, a country known for its diversity, hospitality and the largest vow renewal in the world. The island's Eagle Beach is also the defending champion among the best beaches in the Caribbean, according to TripAdvisor. For something more secluded and experiential, the Renaissance Aruba has its own private island elopement package with only flamingoes roaming its white-sand beaches to witness your vow. Aruba Bell Tents can design a dreamy, oceanfront ceremony complete with a multi-course private dinner prepared by a chef. If you prefer an aquatic experience, the Monforte Luxury Cruise is one of the top-rated sailing excursions on the island.
Belize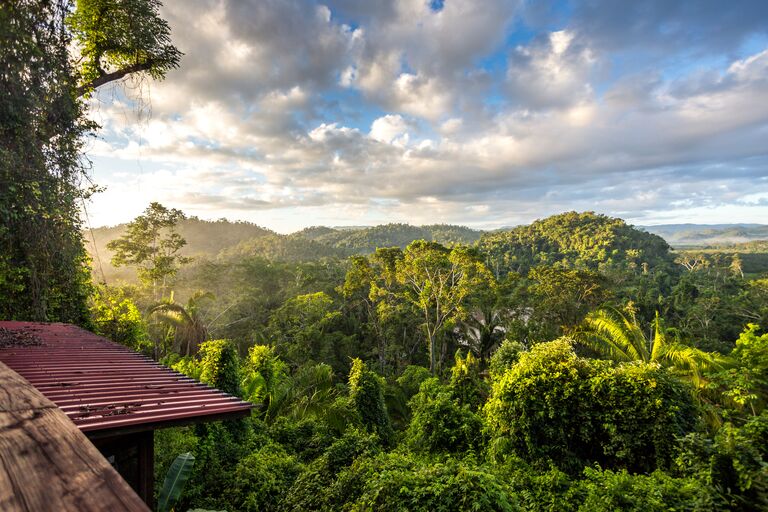 Nature lovers will deeply appreciate Belize's rugged beauty, especially for a lush jungle elopement surrounded by deep and emerald greens. Couples can choose between an intimate natural ceremony on the romantic hanging bridge at Sleeping Giant Rainforest Lodge–an eco-resort in Belmopan–or an oceanfront elopement at its bohemian sister property of The Lodge at Jaguar Reef in Hopkins. If you want even more dramatic wedding photos, ask the events team to arrange an elopement by the Belize Barrier Reef, the biggest in the Western hemisphere.
---
FOR YOU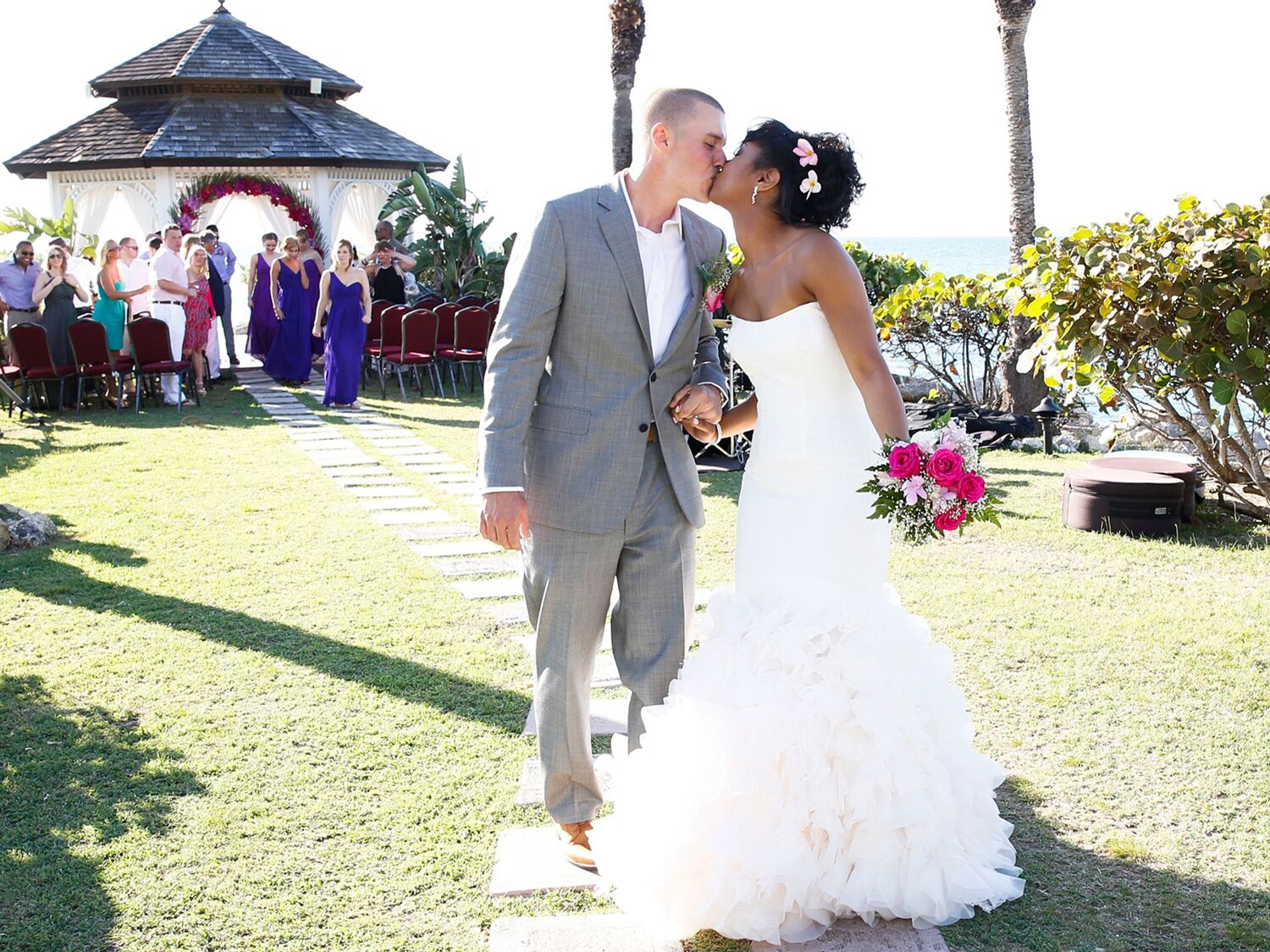 The Complete Guide to Planning a Destination Wedding in Antigua
Say "I do" on some of the Caribbean's best beaches.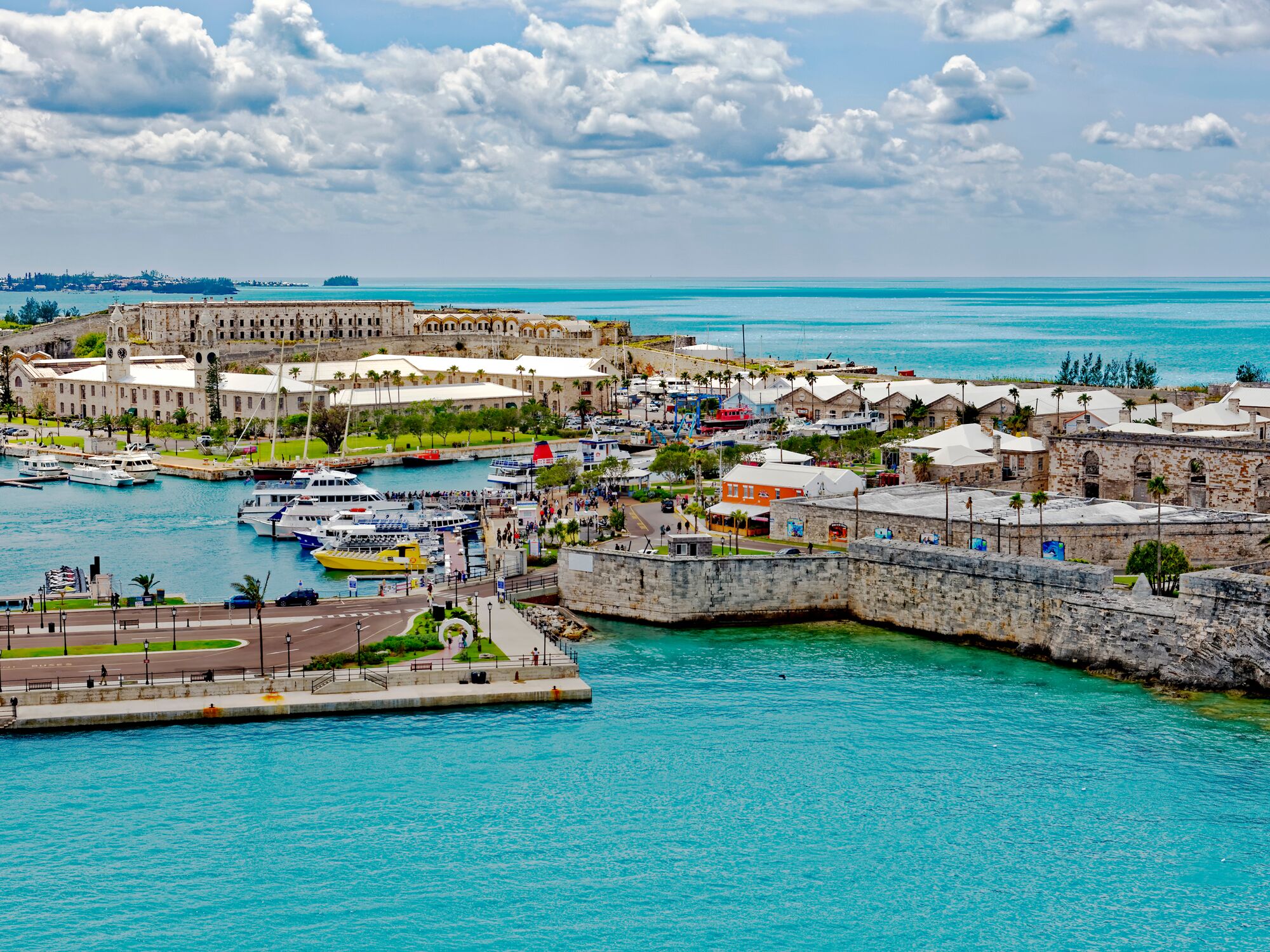 The Complete Guide to Planning a Destination Wedding in Bermuda
Suddenly, packing for a destination getaway just became way more exciting.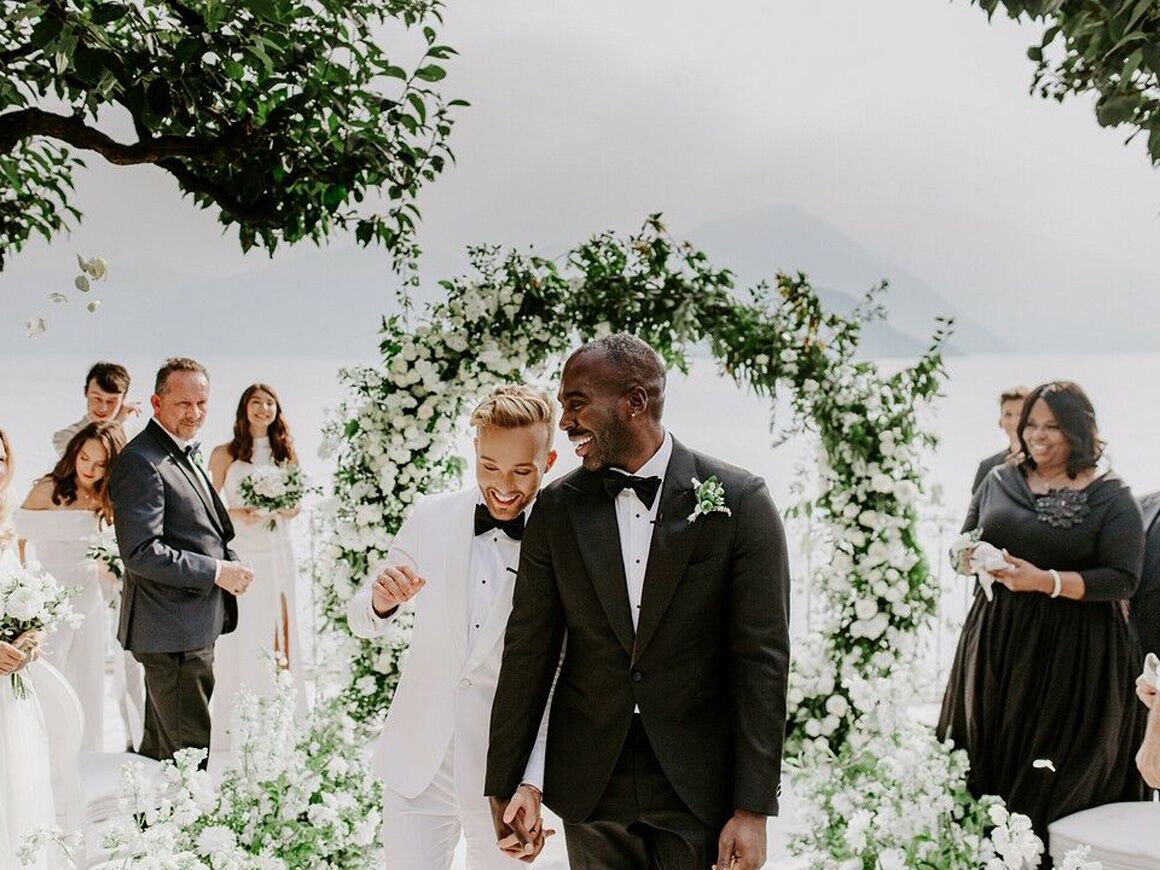 This is What a Destination Wedding Looks Like in 2022
Spoiler alert: They aren't all tropical beachside ceremonies.
Costa Rica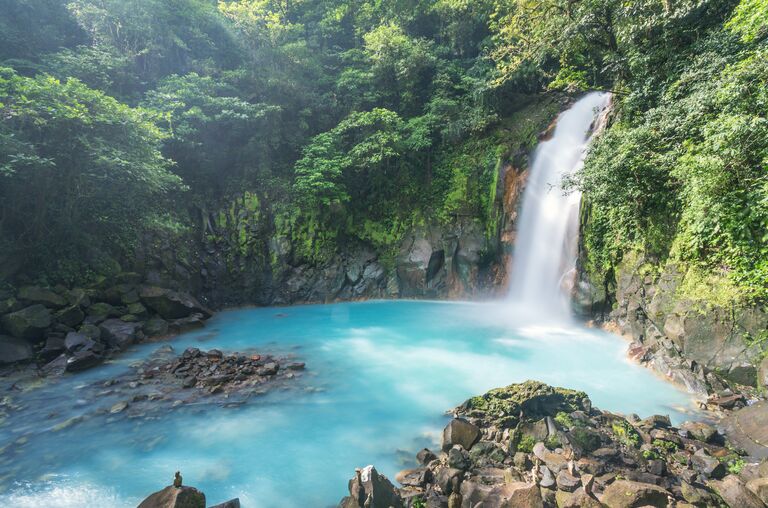 Imagine exchanging vows in a cloud rainforest or committing to a lifetime of love at sunset at a UNESCO site on the beach. Costa Rica is the most biodiverse country in the world boasting scenic Caribbean and Pacific beaches, volcanoes and all kinds of wildlife, including sloths and macaws. Couples can choose to elope in Papagayo at the Four Seasons or the Andaz for a classic beach ceremony or they can head inland to the rainforests for a seductive and elevated elopement at Origins Lodge in Alajuela or one of the resorts near La Fortuna waterfall.
Jamaica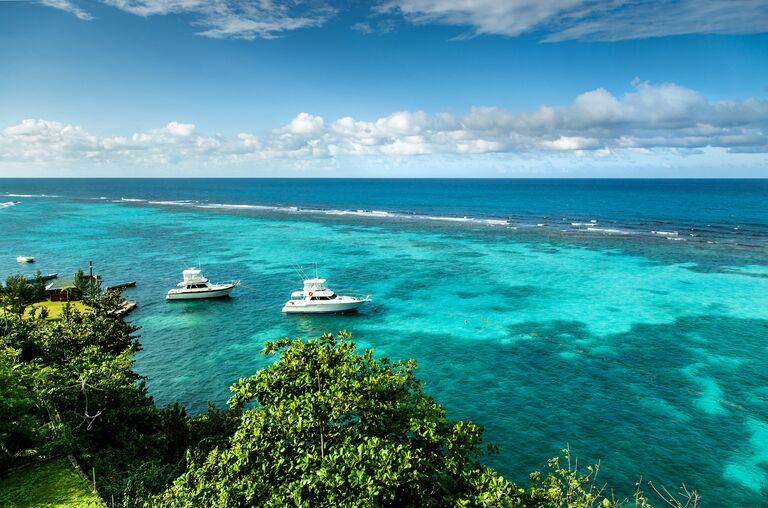 Between bob-sledding, ziplining, snorkeling, and lounging on the beach, this Caribbean island country is a popular destination from the US–elopements included. Not only is Jamaica teeming with oceanfront all-inclusive resorts across Ochos Rios, Negril and Montego Bay, but it's arguably home to one of the most renowned properties in the Caribbean: GoldenEye, where Ian Fleming wrote the James Bond novels. For couples who want to take the stress out of planning an elopement, the best option is to turn to an event planner at your resort. Recommended options include Half Moon or the iconic over-the-water, white chapel at Sandals South Coast.
St. Lucia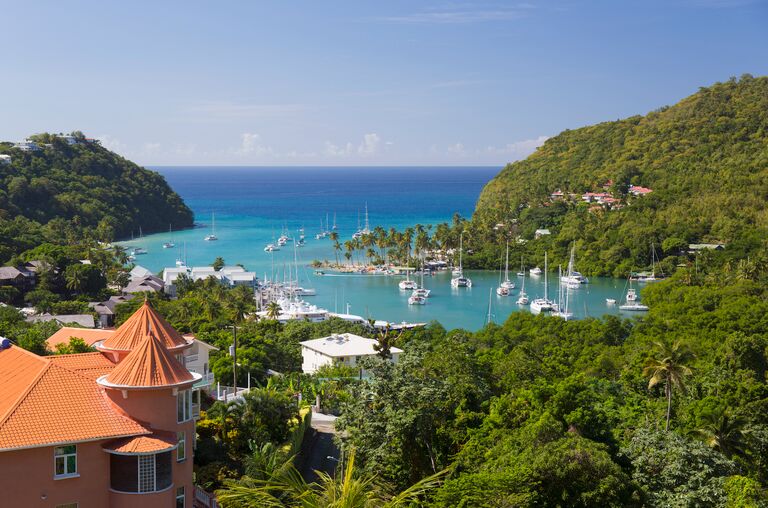 There's a reason why St. Lucia is one of the most romantic destinations in the Caribbean. With its pristine beaches and hulking twin Pitons, you feel transported to an even more distant location. Thankfully, it's only a short flight away from the US and hotels cater to celebrations and special events, including elopement packages. Couples will want to stay at Jade Mountain or Sandals for an ultra-romantic experience. For those who want a nontraditional concept of an elopement, exchanging vows on a catamaran in Soufriere is quite enticing. Otherwise, gorgeous backdrops are guaranteed at Vigie Beach Blow Hole or the Cove Beach Blow Hole at Cap Maison. The more adventurous may want to stand before the roaring Superman Waterfall or Sapphire Falls.
US Virgin Islands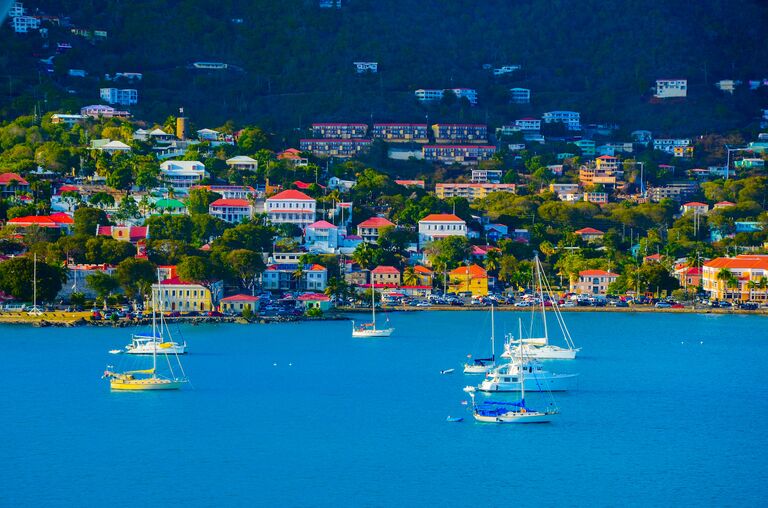 Perhaps the easiest and best place to elope in the Caribbean for logistical purposes is the US Virgin Islands (USVI). Comprised of St. John, St. Thomas and St. Croix, the three islands offer dramatic overlooks, clear blue water and white sand beaches.
Turks & Caicos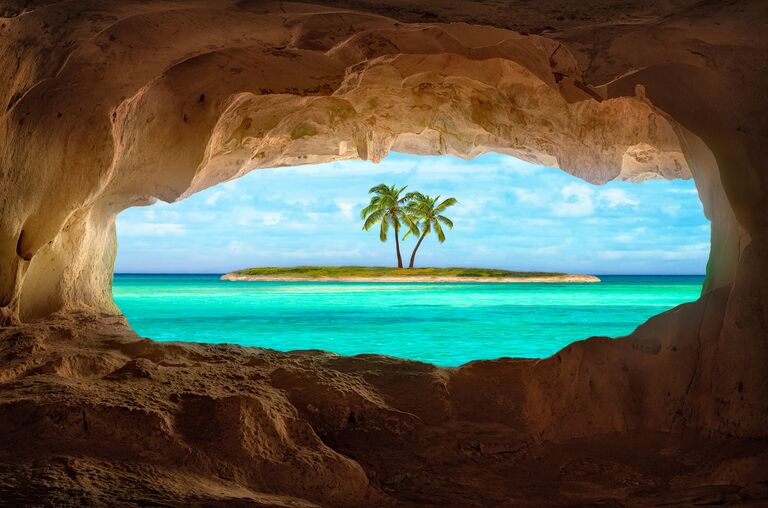 Turquoise water, five-star properties and secluded beaches make the Caribbean island of Turks & Caicos a worthy destination for elopements. For couples who value solitude and privacy, Amanyara, an Aman property on the west coast of Providenciales, and COMO Parrot Cay, a private island resort, both offer elopement packages. Those who prefer an all-inclusive element can turn to Ambergris Cay, especially if you want to enjoy a stress-free minimony or reception with your loved ones.
Mexico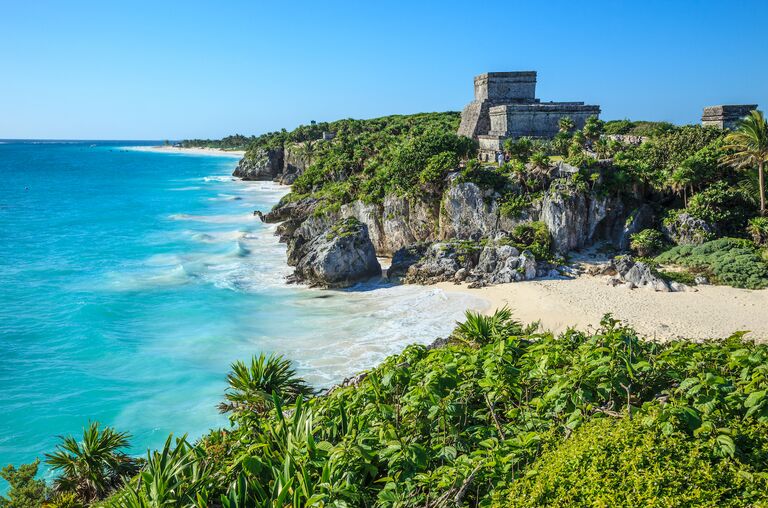 From the Riviera Nayarit to the mountains of San Miguel, an elopement in Mexico can range dramatically per couple. The country boasts diverse and dramatic landscapes, unique culinary experiences and high-end resorts dotting open acres of stunning beaches in toney enclaves like Punta de Mita and Los Cabos.
Best Places to Elope in Europe
Arguably home to the world's most romantic cities and vacation destinations, Europe offers fairy tale settings for elopements for several reasons. From the East Coast of the US, most locations fall between five to eight hours away, making travel relatively easy.
Paris, France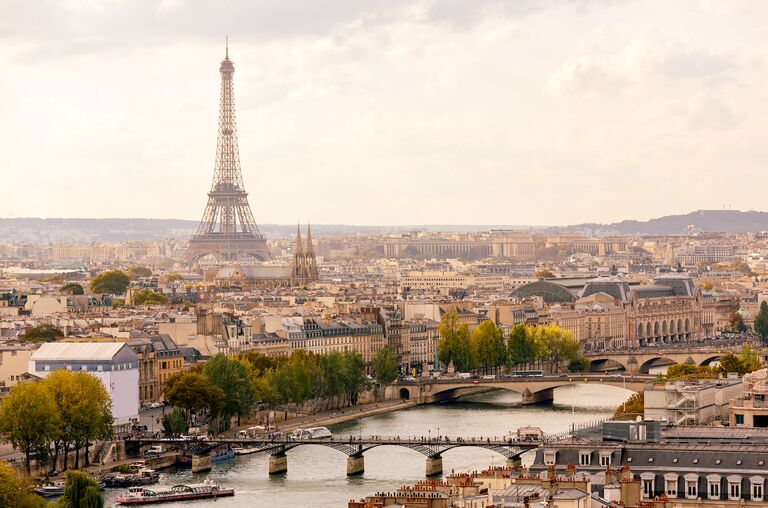 Where better to elope than the City of Love–and lights? With its charming facade buildings, cobblestone streets, world-class museums and palaces, historic windmills, as well as the Eiffel Tower, Paris oozes romance just about everywhere. Coupled with delicious fare and its accessibility from the East Coast, couples will want to hire an elopement photographer to capture your Parisian fairy tale elopement.
Rome, Italy
Among ancient ruins, classical fountains designed by the likes of Bernini, charming cobblestone alleys and the rustic sun that cascades across Roman rooftops are couples sprinkled through just about every pocket of the city. Rome was made for love–and pasta. Between the Colosseum and five-star properties, there are plenty of elopement locations to consider in Roma.
Reykjavik, Iceland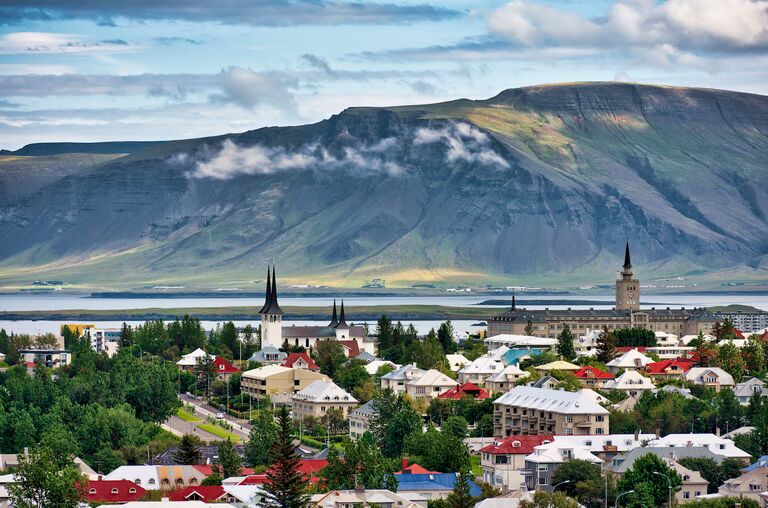 "Otherworldy" is often used to describe Iceland. With its dramatic waterfalls, natural hot springs and unadulterated scenery, Iceland beckons adventurous and outdoorsy couples from around the world. Those who like dramatic backdrops will find an Icelandic elopement to be right up their alley. Couples who want a full-service experience can exchange vows at the iconic Blue Lagoon at sunrise. Those who prefer something more rugged can take a Jeep to Snæfellsnes National Park or the breathtaking black-sand beaches and waterfalls dotting the Golden Circle. Maybe the Northern Lights will dance for your newlywed status (pending seasonality).
Santorini, Greece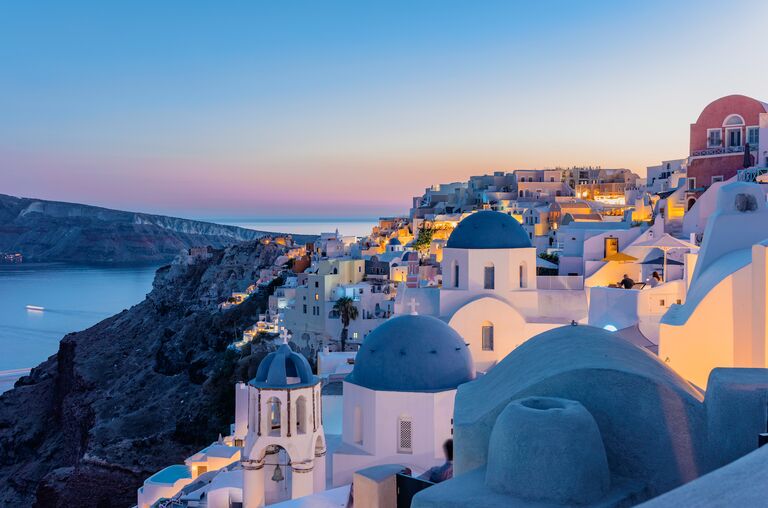 Peak tourism season isn't the ideal time to elope in beautiful Santorini, famed for its breathtaking sunsets and blue dome rooftops and white-washed buildings. The bougainvillea lives on even after the summer crowds diminish.
Tuscany, Italy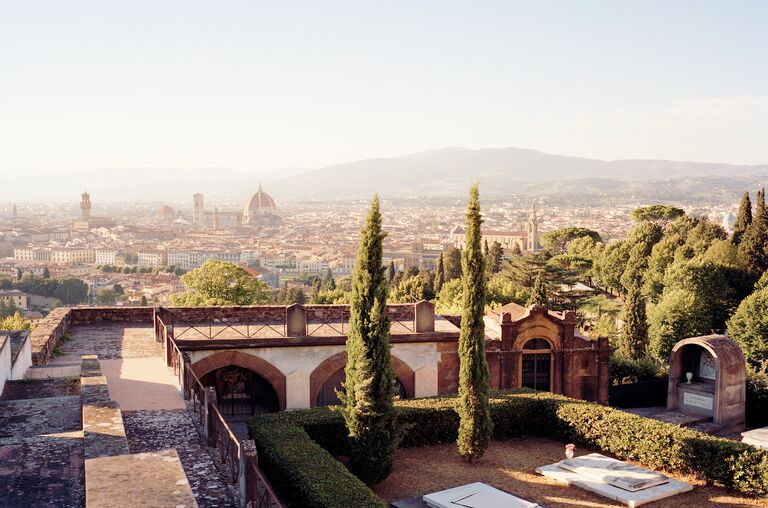 Manicured Renaissance gardens, historical villas and delicious farm-to-table dining are just a few pros to weigh when considering a Tuscan elopement. A tried-and-true destination for weddings, honeymoons and elopements, Tuscany beckons–especially if you enjoy the aromatic experience of indulging in quality wine, olive oil and pasta.
London, UK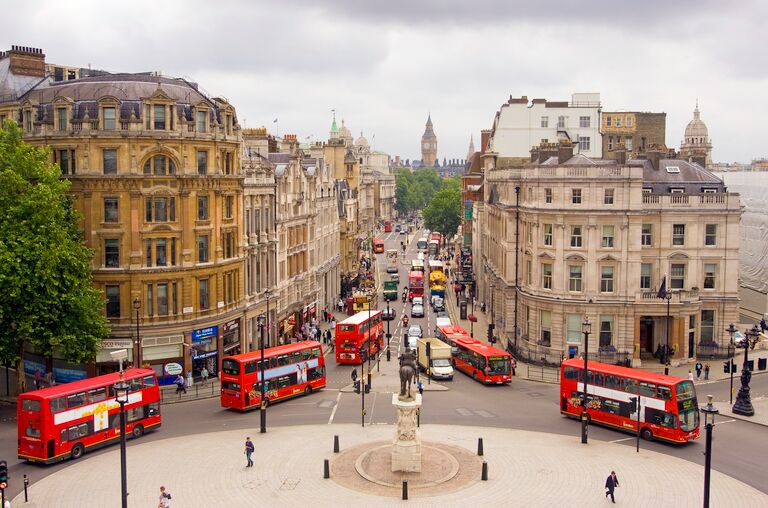 A guaranteed timeless location for elopements, London's appeal is multi-fold for couples. The city is sophisticated and modern–its hotels and properties on arguably a different playing field among service, amenities and design. Plus, there are plenty of beautiful parks and iconic landmarks to feature in your elopement photos. Depending on your aesthetic, each neighborhood appeals to somebody.
Best Places to Elope Around the World
There's no shortage of stunning elopement destinations around the world. The following are more popular or unique spots to consider when choosing a ceremony for two.
Bali, Indonesia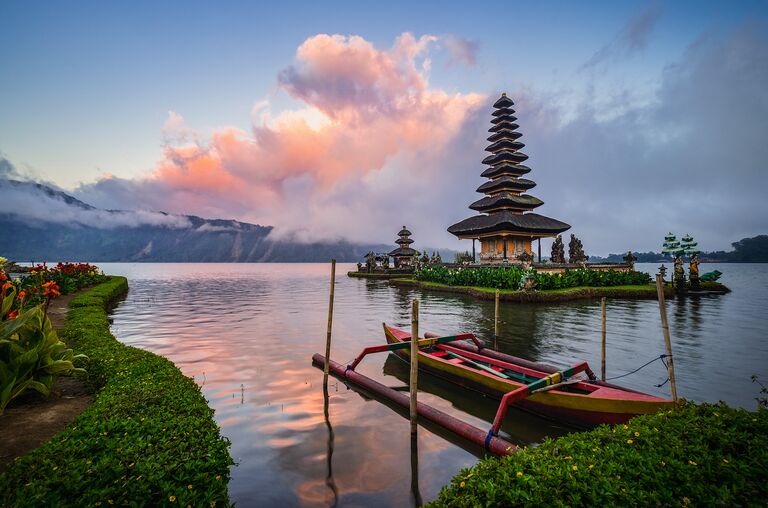 Rated by numerous experts and destination wedding planners as the top elopement location in the world, beautiful Bali is for couples from all parts of the world. With its unique vegetation, heritage and natural beauty, the "Island of the Gods" is notably a far trek from the US–but rather cost-effective once you're there. Even for five-star experiences, your money will stretch among the lush tropical gardens and vast breaks of the Indian Ocean. Couples can find their zen elopement at the Four Seasons Jimbaran Bay or among the famous rice paddies at Tanah Gaja Ubud, a five-star resort in the spiritual hub of Bali.
Bora Bora, French Polynesia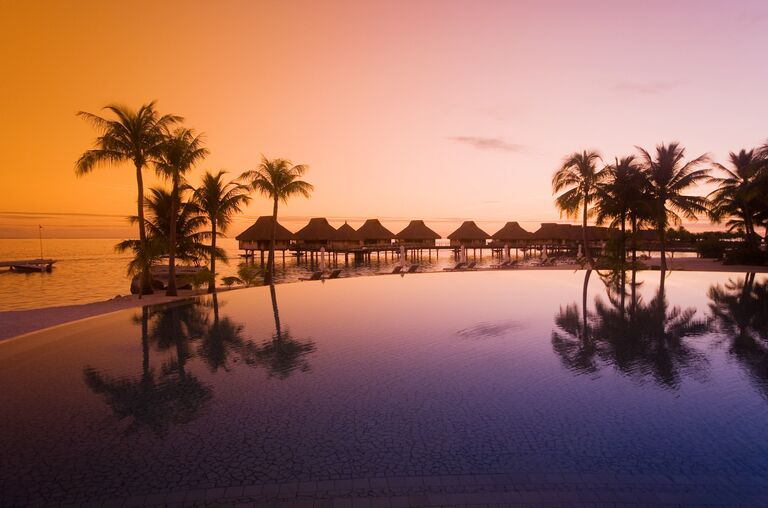 Couples love to elope in Tahiti. It's sultry, exotic-feeling and provides the remote setting that most lovebirds dream about when considering an elopement. It checks just about every box. The best part is taking an extended honeymoon after you exchange your vows.
Queenstown, New Zealand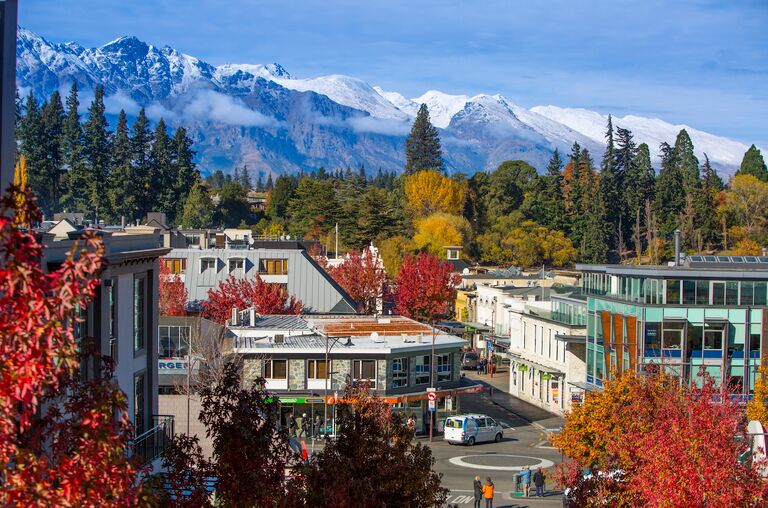 Imagine saying you eloped in The Remarkables. That's exactly the case in Queenstown, New Zealand, where the dreamy Southern Alps drape backdrops of wedding photos, while the stories are a tad dramatic–this city is all about the adventure elopement. Exchange your vows and bungee jump with your officiant since, you know, you took the plunge.
Antarctica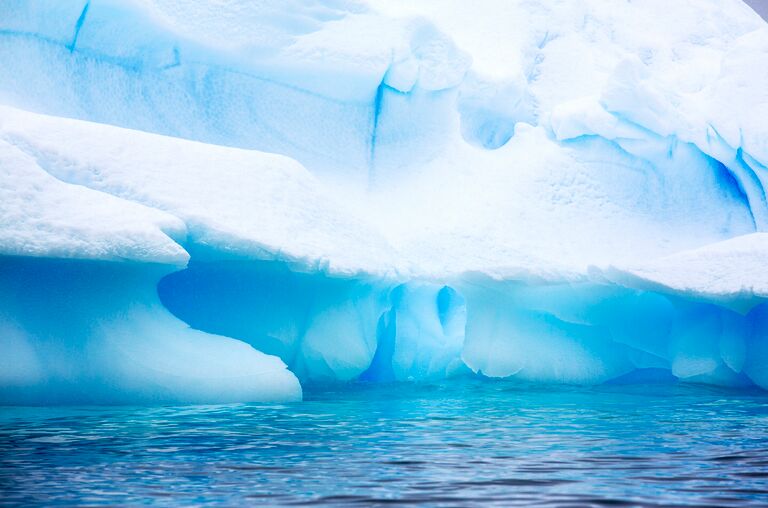 Can you get married in Antarctica? Yes, though getting there will cost a pretty penny. An elopement in Antarctica makes for a great storytelling opportunity, especially since it's hard to reach and has a population of zero. While your extended family and colleagues may have to decline the invitation to witness your nuptials on an uninhabitable continent, you can come home with the wedding photos and marriage certificate now thanks to Atlas Ocean Voyages. Plus, the bragging rights since only 30,000 visitors make it to Antarctica each year, making it the most unusual and unique elopement destination on our list.