Splendor Concert – Natalie Grant and Charlotte Gambill!
Posted on
On Friday, January 29, IMPACT Collective and Meant 2 Live Foundation partnered with Calling All Souls to provide single mothers an amazing opportunity to attend Dare To Be concert featuring Natalie Grant and pastor Charlotte Gambill! Dare To Be, which was created to empower women through song and worship took place at Cecil D. Hylton Memorial Chapel in Woodbridge, Virginia.
A few hours before the concert started, Casey Downer from Calling All Souls arrived with the moms, and they were escorted to an exclusive private room that our partners, M2L prepared for their special guests.
As soon as everyone gathered together, we could feel the excitement and anticipation as the women prepared to meet some of their Christian role models. One by one, the moms were taken to the lobby to get their free t-shirts that they all wore with pride for the duration of the evening.  They were also given goodie bags with from WGTS 91.9, another IMPACT Collective partner, which consisted of: bibles, devotional books, and autographed journals.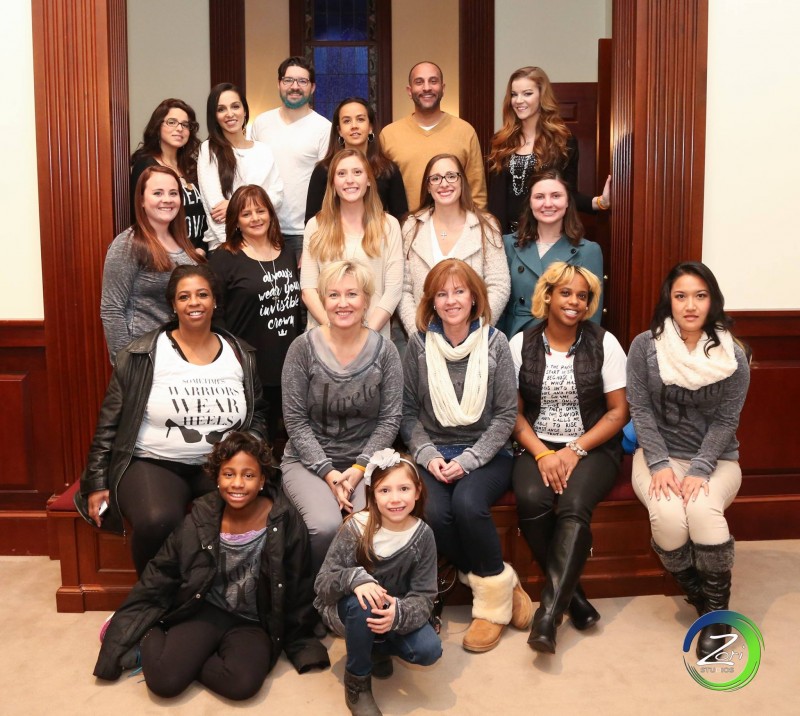 Soon after, the women from Calling All Souls and the team from IMPACT and M2L were privileged to attend a VIP Q&A with 4 time Grammy Award winner Natalie and Charlotte. As soon as the two ladies walked into the room there was an immediate connection unlike anything we at IMPACT had ever seen before. Natalie and Charlotte walked right up to the women from Calling All Souls and gave them hugs and talked to them as if they had been friends for years.
"I think this is amazing, this ministry to me is exactly what I think Jesus would be doing," Natalie said to IMPACT President, Eddie Fam. "I think that when you see this in action its a beautiful thing. Reaching to those who are so desperate for new life."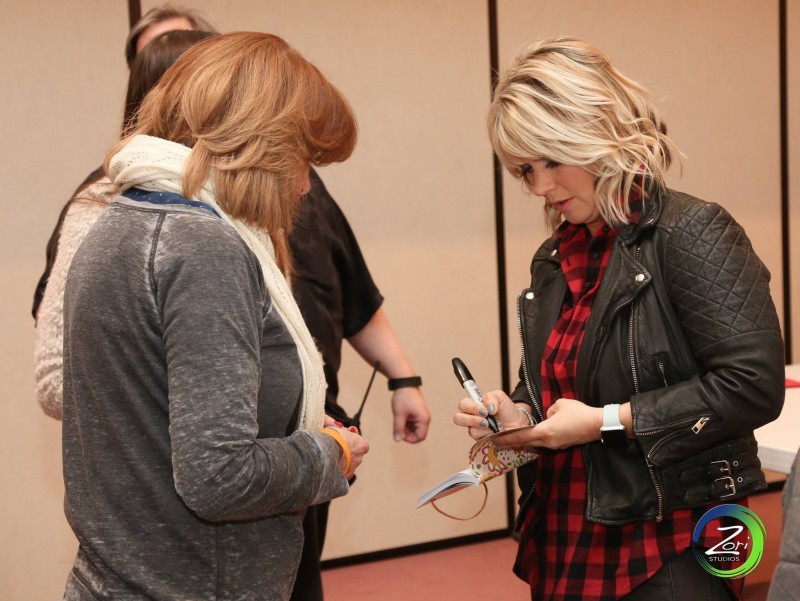 Many of the women received special one on one time with Natalie or Charlotte. We could tell by the emotion in everyone's faces that this night was already life changing. "Its more than just bringing them to church. Its loving them and treating them like brothers and sisters," Natalie added.
After the meet and greet, we all enjoyed a delicious meal catered by Purple Onion, an IMPACT partner, to prepare for the night of worship ahead!
Finally, it was time for the concert that we had all been waiting for! It began with Natalie's incredible show stopping vocals. The giant screen on stage projected the song lyrics so that everyone could sing and worship together.
After a few songs, Natalie left the stage and Charlotte took over.  Her powerful words were enough to create an energy in the room that clearly touched so many.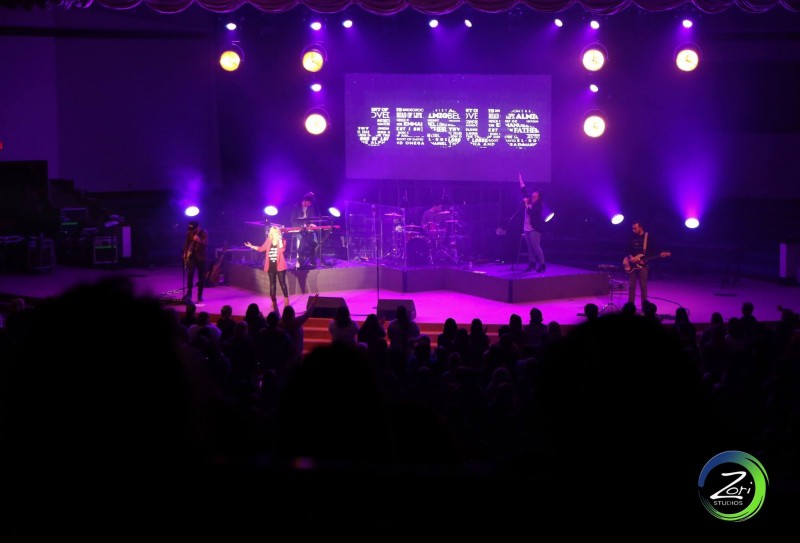 Thank you to WGTS 91.9, Purple Onion Catering Co., 48 Live Productions, Skipper Films, and Zori Studios for helping IMPACT Collective and Meant 2 Live make this event such a huge success. We had such a great time making a positive impact on the lives of these women. We can't wait for the next Splendor event!
Check out our blog from our Splendor Event with Michael W. Smith and Amy Grant.