Pandemic Friendly Honeymoon Destinations
Posted on
By: Arnoush Shobeirian
Before COVID-19 most honeymoon trips were done internationally and/or outside the USA. However, due to the pandemic many countries around the world are restricting entrance to their country, and restriction within the country itself makes planning for honeymoon trips more complicated. Additionally, many people don't feel safe hopping on a plane for hours. This has resulted in many to push back their dream honeymoon trips to 2022 or even 2023. However, many couples still strive for a dreamy honeymoon during the pandemic safely. Here at IMPACT we are giving you a few pandemic friendly honeymoon destinations on the east coast which can be easily accessed by car.
New York City, NY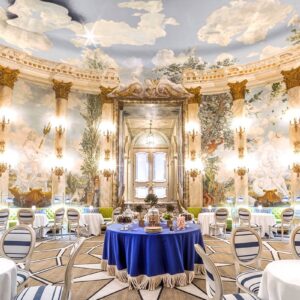 By: The Pierre
The big apple is known to be one of the most famous tourist cities in the world. Many people travel to New York from all over the world to see its historic and modern landscape. If you love the city, and also a mix of urban and traditional, this is the spot for you. Luxury hotels such as the Baccarat Hotel and The Pierre are perfect for your honeymoon. The Pierre and Baccarat are following all CDC and World Health Organizations protocols for the safety of their guests. The Pierre is one the most iconic hotels in NYC, it's where most fashion icons like Coco Chanel and Karl Lagerfeld have stayed when visiting New York. Also, The Baccarat has the most artistic atmosphere with the Manhattan energy. These iconic fifth avenue gem hotels are great for some quality time for newlyweds. 
Shenandoah Valley, Virginia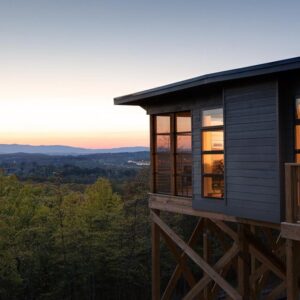 By: The Iris INN
The Iris INN & Cabins are the perfect getaway with your partner for a safe and secluded stay. These cute cabins are located in Shenandoah Valley with a beautiful 19-acre Blue Ridge Mountain Retreat. You can enjoy a private hot tub or roasting marshmallows at one of the fire pits. This unforgettable stay could be just the right getaway from the city for you and your partner. The different cabins are far from each other so you and your partner will not be near anyone else. This is the perfect spot for a relaxed getaway and very COVID friendly. 
Westerly, RI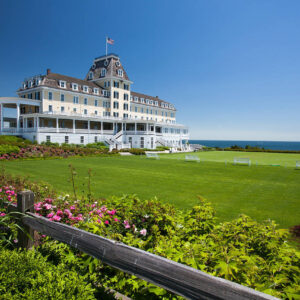 By: Ocean House by Relais & Châteaux
The iconic Ocean House by Relais & Châteaux in Westerly, RI is the perfect choice for you if you are looking for a romantic honeymoon by the beach. This Victorian property offers many rooms and villas which have an antique feel that many love. Ocean House is following all COVID precautions closely during this pandemic to keep all guests and workers of the property safe. It is also one of the last remaining oceanfront hotels in New England. This location is perfect for you to walk alongside the beach or enjoy the sound of tides at night. It is the perfect spot for a honeymoon filled with many memories. 
Gasparilla Island, FL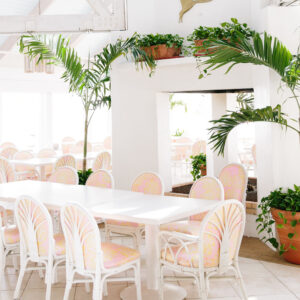 By: Gasparilla Inn
The Gasparilla Inn is known to be the "preppiest" hotel in the United States. This hotel represents an "old Florida" style, with their white decor and use of pastel colors. This hotel is right alongside the beach and has a gorgeous view that you want on your honeymoon. Gasparilla Inn is following all CDC precautions for COVID-19 as well. The Gasparilla Inn would be perfect for couples that love 60s inspired decor which almost feels like travelling back in time. 
Washington, DC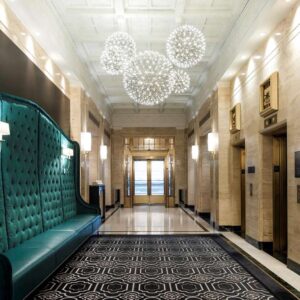 By: Sofitel Washington DC Lafayette Square
Washington DC is filled with history and a place for the start of many beautiful memories. One of the most amazing hotels in Washington, DC, perfect for your romantic stay, is Sofitel Washington DC. This French art inspired hotel is filled with elegant accents and timeless decor that is hard to avoid. If you are interested in exploring the city, you are a few blocks away from the White House and walking distance to the monuments and museums. This luxurious hotel releases the ultimate French romance ambience in the heart of Washington DC. 
While the pandemic affected all of us in one way or the other, we continue to make the best out of it. This includes your one-of-a-kind honeymoon which you can still achieve with these COVID friendly destinations. This is the time for you to stay hopeful and plan your dream honeymoon that you have always wanted. We hope these destinations have inspired you to plan your special honeymoon and don't forget the most important thing is to spend quality time with your partner.