Our Favorite 2020 Wedding Cake Trends
Posted on
By: Cara Davis
Wedding cakes have traditionally been simple and white. Nowadays people are straying away from the normal and putting their own unique twists on the traditional wedding cake. While white cakes are still seen frequently, couples begin to get more creative and add their personal touches. Your wedding cake is an opportunity to add a beautiful decorative touch or be the attention grabber on your wedding day. Here at IMPACT Collective we show you some of our favorite cake trends!
Incorporate Fresh Flowers: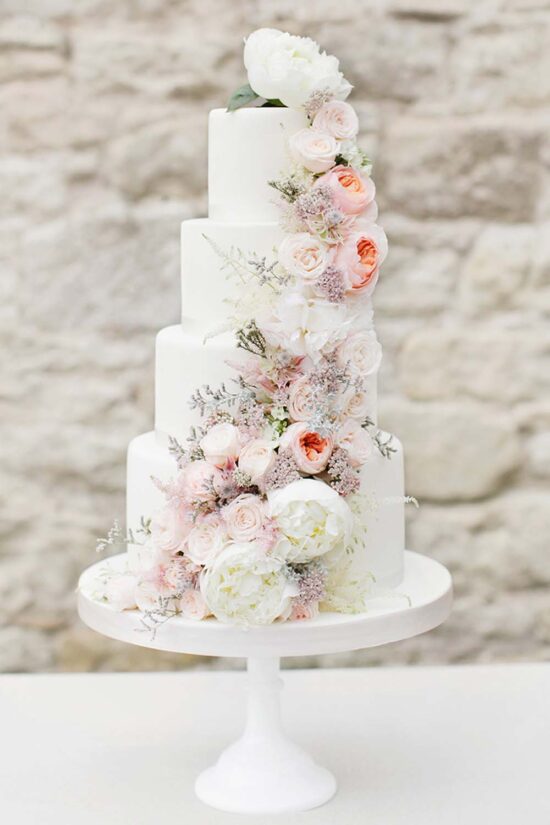 Adding fresh flowers to your wedding cake will take your cake from an edible dessert to a beautiful decoration. These flowers add some dimension and life to your cake. Incorporating the same flowers that are used in your bouquet or as your table centerpieces on your cake will allow you to tie your wedding theme together.
Simplify With a Naked Cake: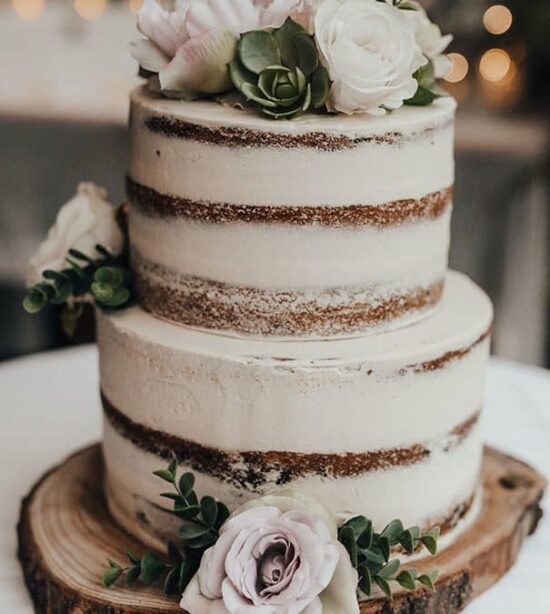 This is a cake trend that has emerged in recent years. Rather than covering your whole cake in frosting or fondant cake, decorators have begun to use a light layer of frosting allowing you to still see the cake underneath. Not only does this allow for a rustic look it allows you to focus on the flavor of the cake and without it being masked by too much frosting. It also is the perfect canvas for fresh flowers or plants.

Hand Painted Approach:
Hand painted wedding cakes are a beautiful touch to your wedding. They allow the bride and groom to use the cake as a piece of art. Bakers will hand paint beautiful flowers, prints, or designs straight onto the cake which makes for such an elegant cake. If you're worried about having fresh flowers on your cake or want a more dainty approach this is the perfect option for you.

Go the Non-Traditional Way: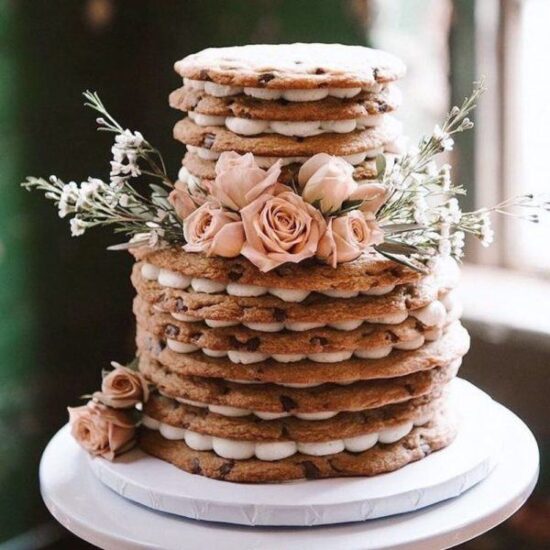 Your wedding is about you and your significant other and your interests. If cake isn't something you care for or doesn't fit your esthetic, try other non-traditional options. You have an array of options such as a cookie or donut cake if that's more your vibe. Pick your favorite dessert and use it to create a special wedding cake. It's an opportunity for your wedding cake to be unique and different from every other cake!
The cake is not only a delicious dessert on your wedding day, but also adds a beautiful decorative touch. Your guests should not only be drawn to the beauty of your cake, but also want to eat it! These are a few ideas for a cake that will blow your guests away and provide them with an unforgettable cake experience.