Must-Have Photos For Your Wedding Day
Posted on
By: Sarah Hauk
Featured Image by: Scarlet Roots Photography
Most millennials are familiar with the old saying —"Pics or it didn't happen" and your wedding day is no exception! Photos are arguably the most popular way to look back and share all of the memories of your wedding day. For that reason, it's crucial to capture every smile, kiss, and dance that you can. At IMPACT Collective, we work with our happy couples to make every moment a Kodak one. For the couples that are looking to have unforgettable photographs that will highlight all of the most special points in time, here are our top picks of photos that will leave your guests in awe.
The First Look Photo
There are many ways to perfectly capture the first look, but we are partial to this photo as a classic example. We absolutely love the anticipation in this scene. This photo perfectly captures the bride's excitement about her big day as much as it shows the groom's excitement to see his bride for the first time. This moment shows that even with the planning and festivities of a wedding, the single most important thing is true and undeniable love between a happy couple.
The Walk Down the Aisle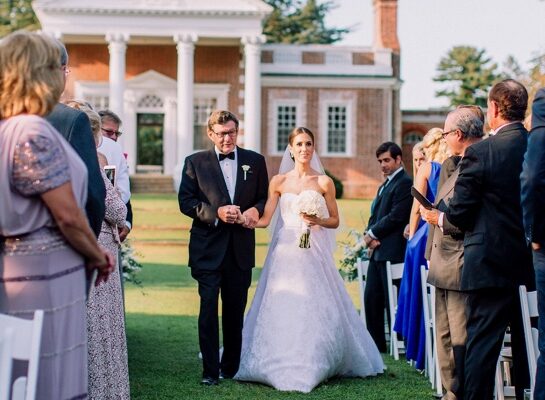 This shot is a timeless wedding shot that should definitely be on your list. It reflects the true essence of a wedding. Behind all of the flowers and decorations, a wedding's real purpose is to join two families together through love and companionship. Walking down the aisle represents exactly that by capturing the bride walking with family on either side. This is also the perfect picture to frame as a gift for the special family member who walked you down the aisle!
The First Kiss Photo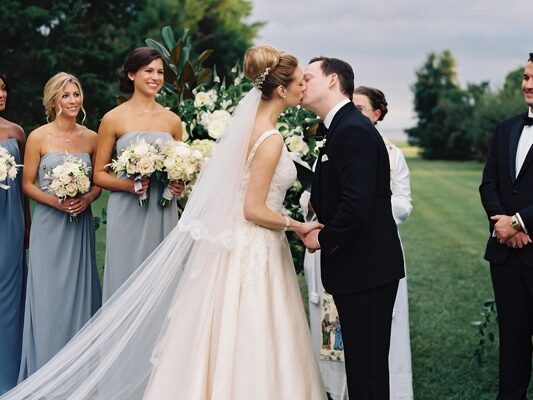 This is the moment that everyone waits for, the kiss that pronounces an eternity together. In this one second your whole life changes, and you'll definitely want photo evidence to remember such a major moment. We love how the open field background at our Whitehall property adds to the drama of this heartwarming scene. Your first kiss as a married couple is a memory you'll cherish forever.  
The Setup Photo 
This shot is absolutely crucial for commemorating your big day. In just a few hours, your spotless setup will be full of dancing guests, food, and a cake (as it should be; it's a celebration!). Making this vision come to life is hard work, and we want you to be able to remember every detail. A setup photo is so much more than just chairs and tables. It memorializes the countless hours you've spent planning for the dream wedding that finally came true.
The Party Photo
Although, getting the perfect party photo means you've kissed your clean setup goodbye, this shot is just as important. At the end of the day, your wedding is a party meant to celebrate the union of you and your partner. It should be a space for fun, dancing, and lots of great music to turn up the energy. You've waited so long to get married and now it's time to celebrate. We love seeing how creative people can get on the dance floor. A limbo competition with neckties? Priceless. No matter what you come up with, you'll love looking back at the fun memories you've made. 
The photos from your wedding day will live on to commemorate the celebration of your marriage. We love seeing all of your creative ideas of capturing the unforgettable moments from your wedding. To share your gorgeous wedding photos with us, tag us on our Instagram @impact_collective to share your favorite memories from your day! If you're looking for a team that can make your wedding dreams a reality, click here to set up a consultation with us and learn about all of the services we offer.