How to Throw an Eco-Friendly Wedding
Posted on
By: Cara Davis
Weddings are typically a reflection of who you are as a couple. Some couples value and prioritize some things while others value and prioritize others. Your wedding is a chance for people to get to know you as a couple. Some couples value being eco-friendly in their day to day life, so their wedding day is no different. There are many ways to pull off a wedding while remaining environmentally cautious. Weddings take a lot of tools and decorations to put them into fruition. Here at IMPACT Collective we have some ideas on how to put on an eco-friendlier wedding. 
Find a Sustainable Venue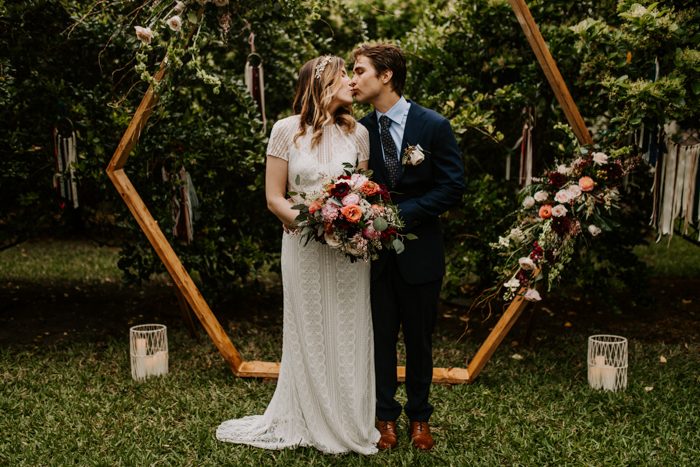 By: Native Expression 
Typically, the most sustainable venues are going to be the ones that are located outdoors. These types of venues use less resources and power due to the fact that you are relying on the beauty of the outdoors. Consider a wedding on the beach, in the mountains, or even in your own backyard! A backyard wedding is not only eco-friendly but also cost effective! 
Keep Guest List Small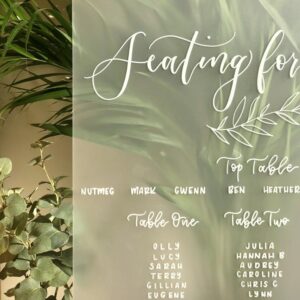 By: TypeODesign 
One of the simplest ways to create an eco-friendlier wedding is to cut down the guest list. Keep your wedding to just your closest family and friends. This will reduce the number of items and decorations needed to pull off the wedding. Not only is this solution eco-friendly but more cost efficient for you. Plus, you could blame your small guest count on the pandemic and the restrictions that came with it. 
Buy Sustainable Wedding Attire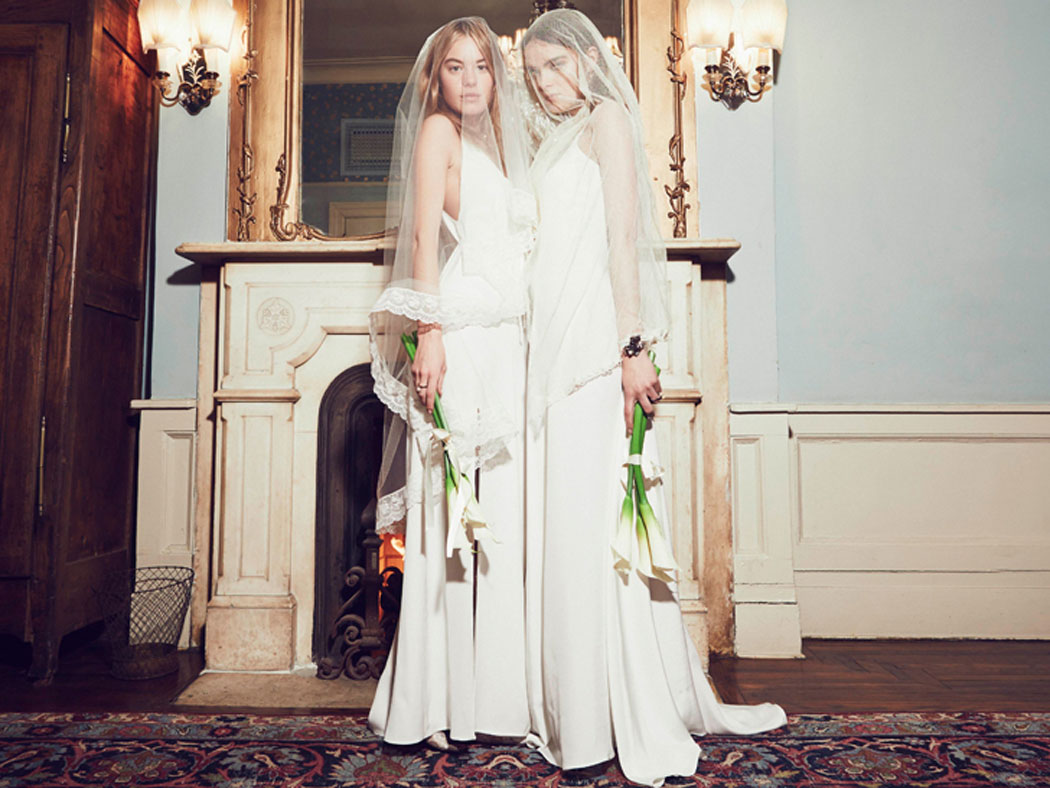 By: Reformation via Today 
When choosing what to wear on your special day opt for a sustainable clothing brand. There are many companies out there with the goal to create sustainable clothing while still being cute and keeping up with trends. Companies such as Reformation, Fame and Partners, as well as many other offer sustainable dresses. There are also options out there for sustainable outfits for the groom such as Moss Bros sustainable tuxedos. 
Use Eco-Friendly Stationery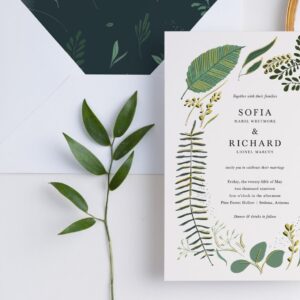 By: Paper Culture 
Sending out save the dates and wedding invitations can oftentimes consume a lot of paper. If you're really trying to make your wedding as sustainable as possible send out E-Vites. These are online invitations that get sent directly to your guest's email accounts. If you want something more traditional and still want to send out invitations opt for a 100% recycled, eco-friendly paper. Paper Culture, Botanical Paperworks, and Words with Heart are a few of many companies who offer eco-friendly wedding invitations. Consider skipping the save the dates all together and just go straight to sending out the wedding invitations. 
These small adjustments will help make your wedding more eco-friendly! You don't have to miss out on anything, but you can be more environmentally cautious. If an eco-friendly wedding is important to you, make sure to discuss this with all your vendors. Nonetheless, the most important thing about your wedding is to be surrounded by people you love.