How to Beat the Heat at Your Summer Wedding
Posted on
By: Sarah Hauk
Featured Image by: Captured by Elle
There is nothing quite like an outdoor summer wedding. The lighting is perfect for pictures, the trees and grass are greener than ever, and the daylight seems to last forever. Summer weddings are especially magical, but you have to acknowledge one major consideration: the heat. Depending on the month and location, the weather can get pretty hot. Luckily at IMPACT Collective, we have some tips and tricks from our experience with summer weddings. For couples who want all the liveliness of a summer wedding minus the hot weather, here are our favorite ways to beat the heat at a summer wedding.
Opt for Light and Loose Fabric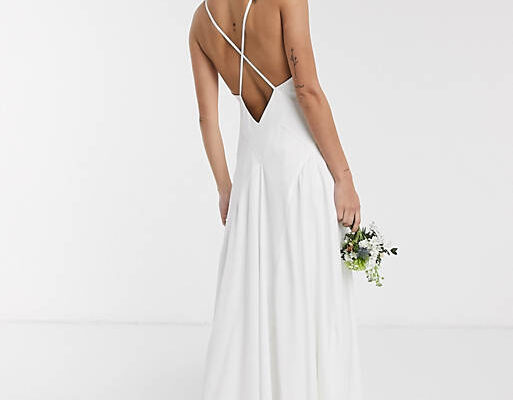 Satin slip dresses are making a huge comeback in bridal wear, and the timing couldn't be more perfect. Whether you prefer a loose or tight fit, you can't go wrong with this material. This breezy fabric is perfect to keep cool during your summer wedding and this style flatters all body types. For extra comfort, you could opt for an open back like this dress or a slit. This dress is the perfect mix of wedding glamour and convenience during these hot summer months.

Wear a Short Dress for the Reception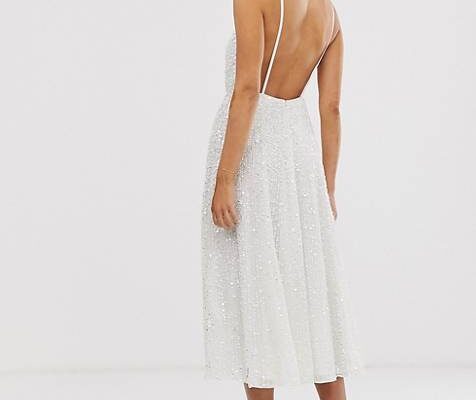 Short dresses are also making a statement in wedding fashion right now. A lot of brides are swapping their floor length gowns for shorter options. If you're worried about getting too hot at the reception, a short dress is a fun way to keep yourself cool. You'll definitely want to be on the dance floor with your friends and family, but it can be hard to bust a move with a long dress. As an added bonus, an outfit change before the reception can also bring you peace of mind because you won't have to worry about spilling on your wedding gown. 
Use Natural Shade or Make your Own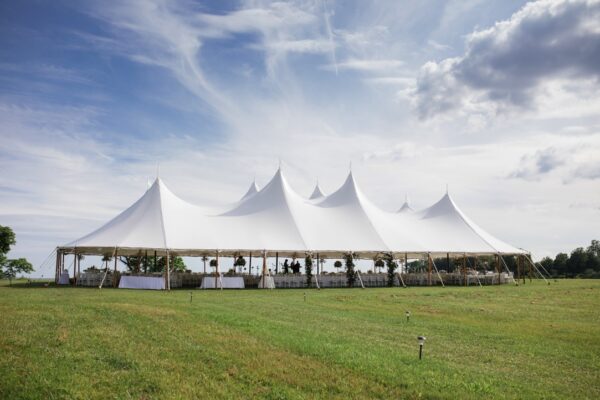 Your guests will definitely need some time to chill out, and they'll probably all flock to the shade to do so. If natural shade is an option at your venue, make sure it's accessible for guests and provide seating for maximum relaxation. If there isn't a lot of natural shade available, don't stress! There are so many great options for making your own shade. We love when couples put up tents at our Whitehall venue because it creates a huge shaded space for the reception. With shade like this, you'll feel comfortable enough to dance all night even if it's 90 degrees.
Give your Guests Customized Hand Fans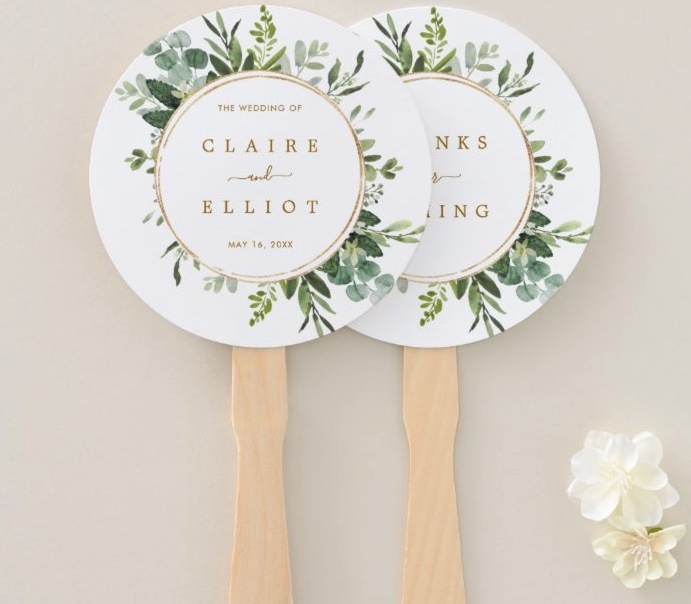 If you don't have access to shade during your outdoor ceremony, hand fans are a great and popular alternative for keeping your guests cool. We love customized fans because they can also serve as a commemoration of your special day. They can be kept as keepsakes to serve as a memory of the day you sealed your eternal love. Your guests will definitely appreciate the thoughtfulness in providing hand fans, and you'll be thankful for keeping them 10 years from now.
Provide Your Guests With Plenty of Ice Water and Refreshments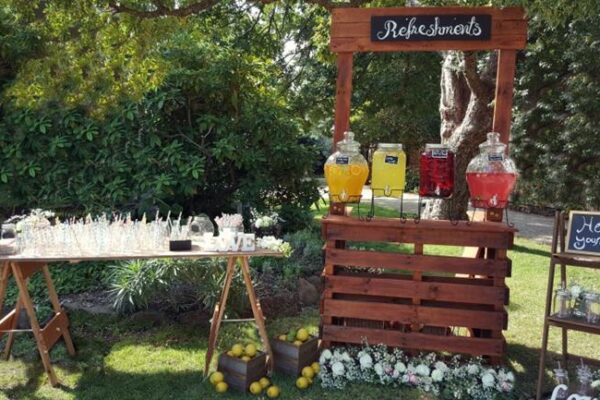 Having a dedicated beverage stand is a great way to combine style and functionality. This is an absolute must for a warm weather wedding. Your guests will eventually need to rehydrate, so why not make it part of your wedding aesthetic? You can spice up your stand with monogramed cups, floral arrangements, handmade signs, and fun straws. While you should definitely make sure there's enough ice water to keep guests hydrated, you can also include refreshing citrus and fruit flavored beverages as a special treat.
Preparing for the heat at your summer wedding doesn't have to be a hassle! You can make the process fun by using your creativity. We want you to enjoy every single moment of your wedding – even the planning. Show us your favorite summer wedding memories by tagging us on Instagram @impact_collective. If you're looking for a team to help you plan the wedding of your dreams, click here to set up a consultation with us and learn about all of the services we offer.