Helping to make an IMPACT for those in need during COVID-19
Posted on
By: Sophie Normand
The last few months have been difficult for everyone, as we navigate the new realities of social distancing, quarantines and isolation. Some communities that are especially vulnerable to COVID-19 have really been struggling. At IMPACT Collective, we're all about making an impact and helping out where we can, so it has been an honor to help World Central Kitchen with their #ChefsforAmerica meal delivery program, to help those vulnerable communities during the coronavirus pandemic.
Founded in 2010 by Chef José Andrés, World Central Kitchen (WCK) is a non-profit NGO that provides healthy food for those in need. Following the earthquake in Haiti in 2010, Chef Andrés started the organization to provide fresh, nutritious meals for the community in the wake of the disaster. Since then, WCK has grown to include volunteers and chefs around the world. They have been on the ground in various locations—the Colombia-Venezuela border, Haiti, Puerto Rico, Mozambique, North Dakota and Washington, DC—providing meals during crises for the people who need them.
This isn't the first time that the IMPACT Collective team has worked with Chef Andrés and WCK: in 2013, the WCK team came to Zambia with Meant 2 Live Foundation, our charitable organization that seeks to provide empowering opportunities for impoverished communities in Zambia. WCK helped build a smart kitchen and a bakery at a school in Lusaka so that students can get a healthy meal at that school, and others around the community. This initiative also provided a source of income for these schools, through the sales of food made in the kitchen and bakery. All in all, with Chef Andrés and Meant 2 Live Foundation, communities in Lusaka now have the opportunity to make nutritious food for their residents, as well as encourage more students to attend school regularly.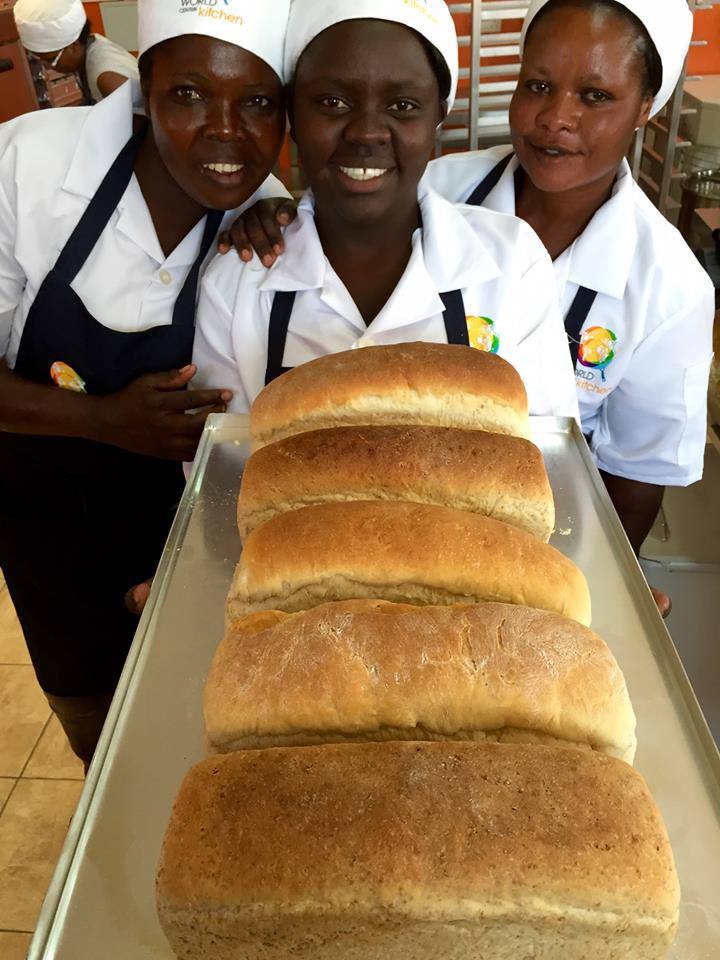 Today, #ChefsforAmerica is working across the U.S. to safely provide fresh meals for families, children, seniors who cannot safely leave their homes, healthcare workers and first responders. At the time this post was published, WCK had served more than 10 million meals in 200 cities in 30 states across the U.S. In DC alone, the team of volunteers produced around 12,000 meals a day! For those of you doing the math in your heads right now, that's 2,500 meals per hour. Wow! Check out the video above from IMPACT Collective's founder and CEO Eddie Fam to get a glimpse of how the WCK team has been working in DC.
The COVID-19 pandemic has been hard for everyone. However, it has also been an opportunity for our community to come together and support each other, at a time when we need it the most. We are so grateful to Chef Andrés for all of the amazing work he has been doing through WCK here in the U.S. and abroad. IMPACT Collective is proud to help WCK provide meals for those in need, and to support our friends and colleagues in the hospitality industry.
For more information on WCK, or to donate or volunteer, check out their website here.