4 Wedding Send-Offs that Your Guests Will Never Forget
Posted on
By: Sarah Hauk
Featured Image by: Atmosphere Photography
After months of planning and a long day of wedding celebrations, you may be inclined to simply call it a night by the end of your wedding day. We get it, it's been a trying process and you probably can't wait to go off on your Honeymoon. But your wedding send-off can set the tone for your marriage, and you'll want to do something that your guests will never forget. At IMPACT Collective, we work with our couples from start to finish to make sure that every special moment is exactly how they imagined it would be. If you want a show-stopping wedding, check out our 4 favorite wedding send-offs that will amaze and surprise your guests.
Fireworks Display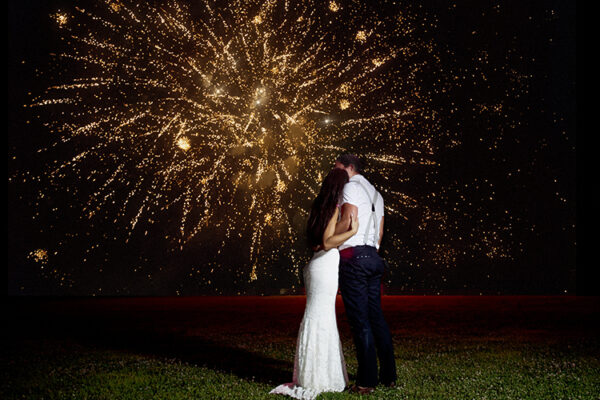 This send-off will start your marriage off with a bang – literally. Fireworks are a great way to excite your guests, and you can even customize your fireworks display to your personal liking. Whether you want them to match your wedding colors or even create certain shapes in the sky, you have a lot of creative freedom here. This show stopping send-off will be impossible to miss, and you'll cherish every one of your guests' amazed smiles while your fireworks brighten the sky. 
Horse-Drawn Carriage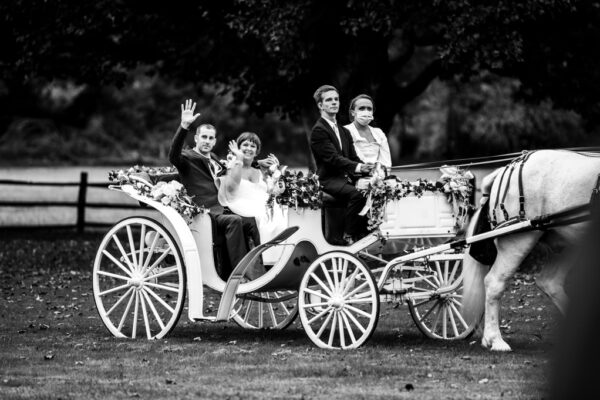 We were in awe when Nicolle and Eric rode off into the sunset via horse drawn carriage at our premier Whitehall venue. The classic manor home at Whitehall was the perfect backdrop to this regal send-off, and we loved how these pictures from their special day turned out. This option is perfect for couples that want a quintessential fairy tale wedding. You will look and feel like a royalty sitting in your horse-drawn carriage while dazzling your guests. 
Paper Lanterns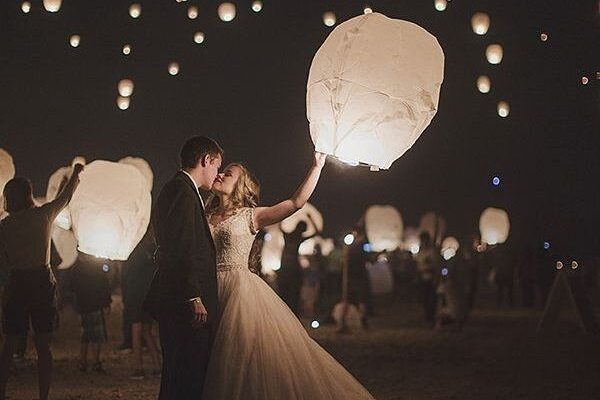 If you don't like fireworks but still want to create a romantic night-time send-off, this is a great alternative. A paper lantern release will light up the night sky and guide you out of your wedding to start a new life as newlyweds. Your guests will love being part of the process because it gives you all one last time to celebrate your eternal love. The paper lanterns will softly illuminate your venue and create dreamy, picture-perfect moments like this one shown above. 
Butterfly Release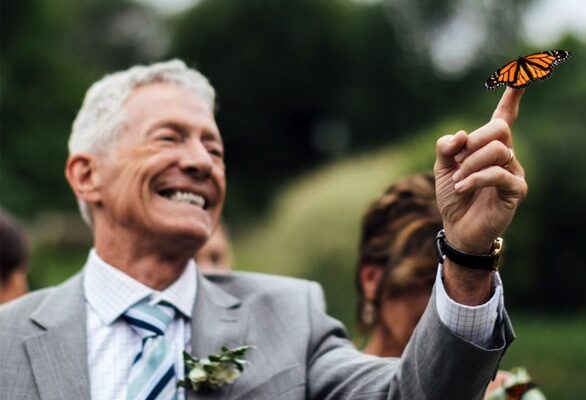 Butterflies are beautiful, and they also have many symbolic meanings that add to the charm of this send-off. They represent hope, life, and rebirth, which will symbolize the new beginnings of your marriage as you exit your wedding. A butterfly release  will create a gorgeous and delicate scene that will look great in your photos. Your guests can release containers filled with your favorite butterflies, making your wedding exit absolutely charming and unforgettable.

No matter which send-off you choose, your guests will love being there when you leave your wedding to start a new life in marriage. We love all of these send-offs because they encourage your friends and family to celebrate your new beginning together. After a long day of wedding festivities, there's no better way to end the night than with a unique and exciting send-off. If you try any of these unforgettable options, let us know by tagging us @impact_collective. If you're looking for the right team to help you build the perfect wedding, click here to set up a consultation with us and learn about all the services we offer.