4 Tips for the Most Cohesive Wedding Style
Posted on
By: Sarah Hauk
Featured Image by: Party Slate
The style of your wedding is one of the most important parts of the whole day. If you're going through all the trouble of planning and coordinating, you'll definitely want to have a wedding style that looks beautiful in person and photographs as well. One of the biggest mistakes a couple can make when deciding their style is not making sure it's cohesive and works seamlessly. One of our main focuses as planners at IMPACT Collective is making sure the right details are chosen to match your style. If you want to learn about our tips and tricks in this area, continue reading!
Choose a Theme and Stick To It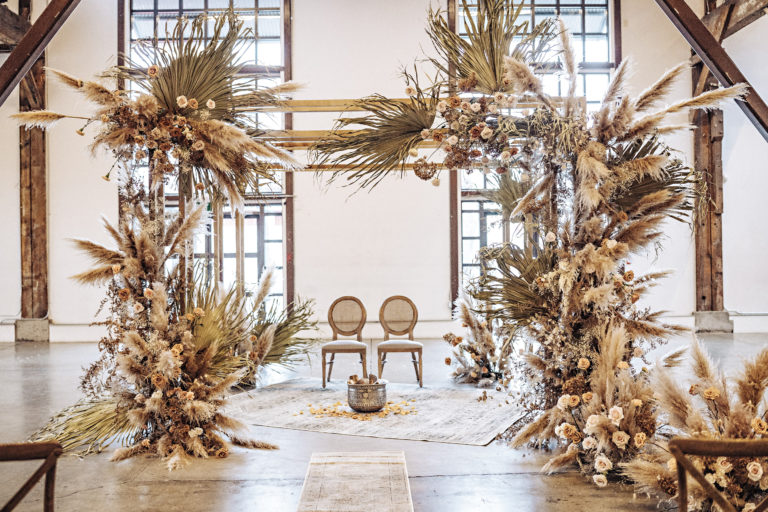 We've already talked about some fun and unique wedding themes in other blog posts, and you can check those out here if you like! If you're planning on a more low-key wedding that doesn't have all the bells and whistles, you should still think about a theme that will guide you through the planning process. For example, if you plan on having a timeless white wedding theme, stick to clean white linens, silver accents, and classic decor – simple as that! Your theme should dictate the aesthetic you're trying to achieve at your wedding, so it should be decided on before you get really deep into the planning process. 
Make an Inspiration Board To Guide Your Planning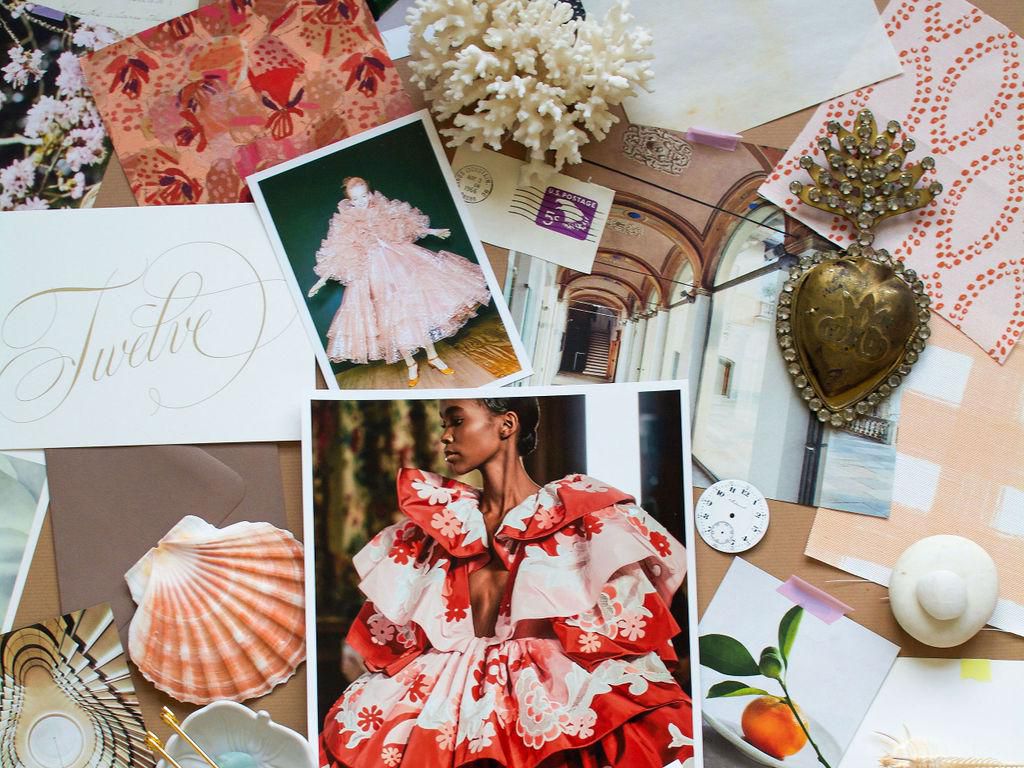 Once you've picked a theme, an inspiration board can be a super helpful way to keep your vision on track. If you don't want to go through the time of making a physical board, you can even use sites like Canva or Miro to make a digital one that will be just as productive. This board will be essential in making sure all of your details stay consistent with the theme. It's so much easier to do this when you can visualize everything right in front of you, plus they can be really fun to make if you're artistic or crafty at all. 
Select a Venue That Fits Your Style and Theme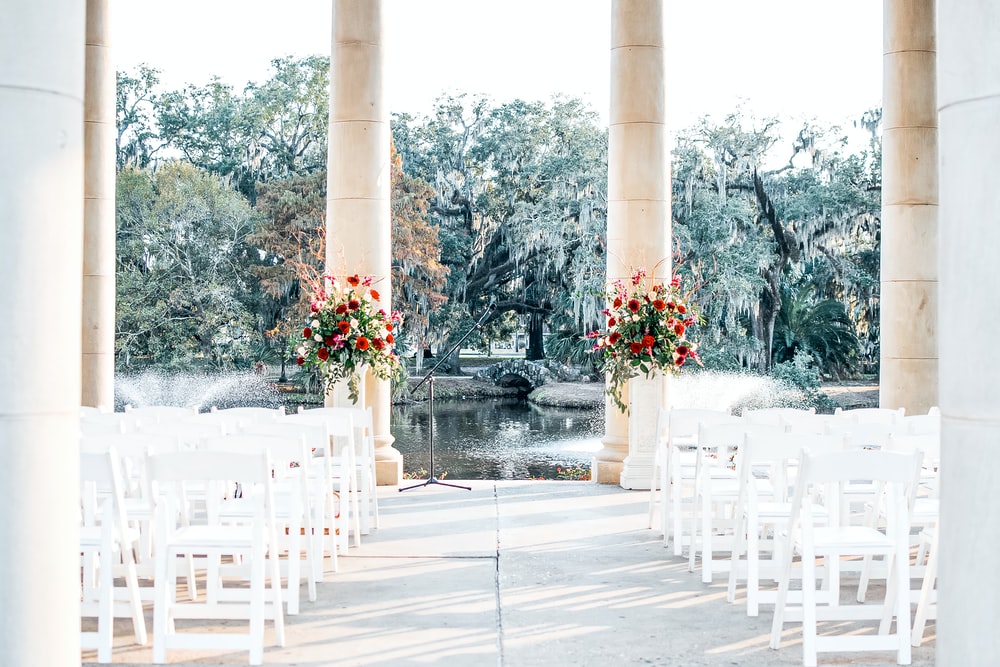 This one seems like a no-brainer, but you'd be surprised how many couples pick the wrong venue for their vision. Just because a venue is pretty, doesn't mean it's necessarily the right fit for your theme and colors. If you want to achieve a clean and modern look, something like a barn probably isn't right for you. If you're not sure whether a venue is right for your vision, try looking at pictures from previous weddings or events hosted there. It will give you a better sense of what style works in that space and what doesn't. 
Keep the Colors Consistent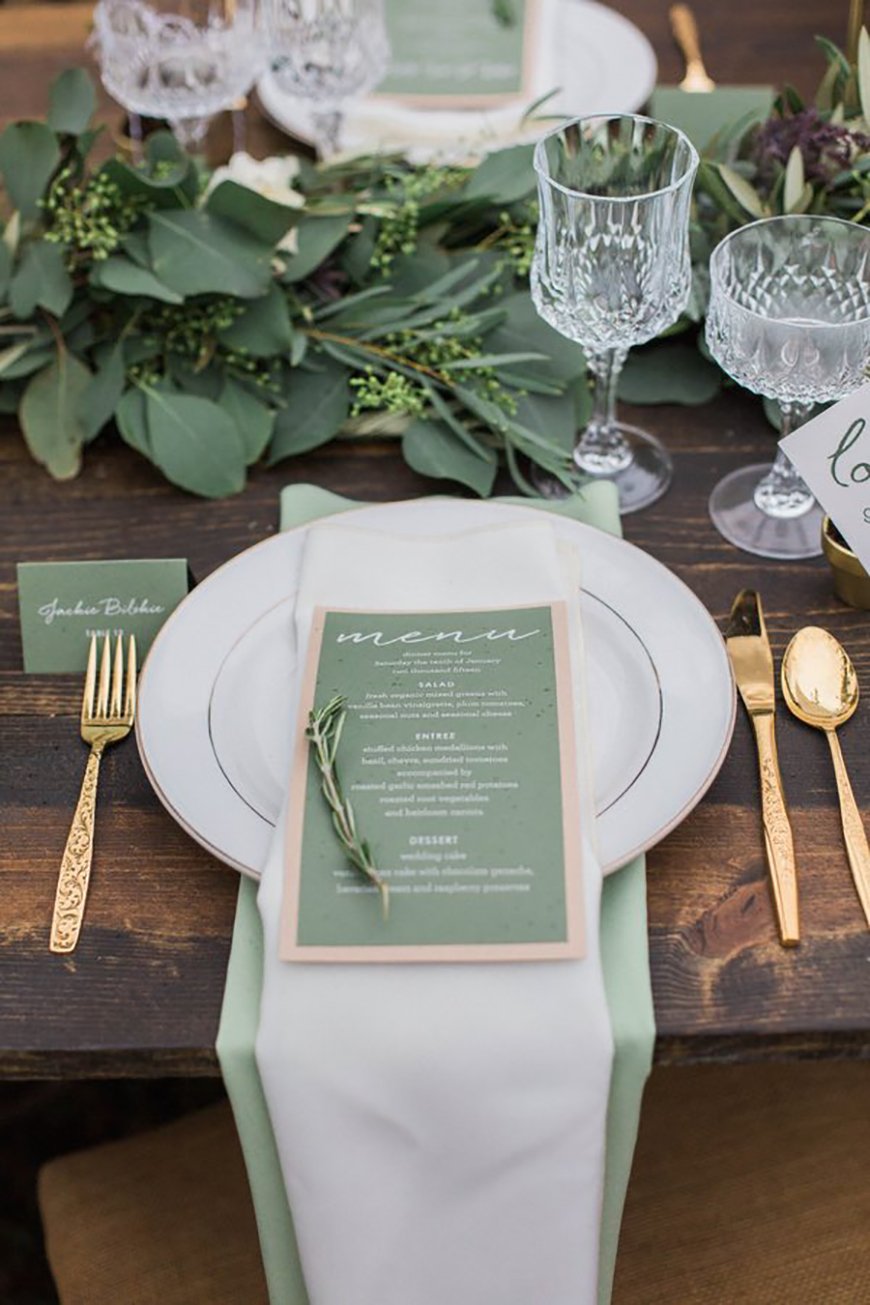 This is the most basic task, but also the most noticeable if done incorrectly. Your colors tie everything together, and if they aren't planned properly, could end up making a chaotic mess at your reception. Once you've picked a color scheme that works, it's pretty easy to find linens and decor that matches, especially if you're renting these items.  Though it may seem too easy, it will make all the difference in your photos. 
Planning the visual aspects of a wedding can seem like a long and drawn-out process, but in this situation, consistency is key. Picking a theme, making an inspiration board, and carefully going through all of your details will be so worth it in the end. The pictures from your day will be absolutely stunning, and the memories will last a lifetime. If you and your partner used any of these tips for your wedding planning, let us know how they worked by tagging us on social media @impact_collective! If you are interested in our services, please schedule a phone consultation with us here.