5 Wedding Themes That are Sure to Please Your Guests
Posted on
By: Sarah Hauk
Featured image by: The Bride's Diary
Since you've found your way to this post, you're probably the type of bride or groom that wants your wedding day to be a huge, festive celebration. By using a one-of-a-kind wedding theme, you can ensure that your celebration is not only stunning, but absolutely unforgettable! At IMPACT Collective, we're all about creating the perfect environment for your dream wedding, and your theme is just a stepping stone on that journey. If you want to learn more about our top 5 guest pleasing themes, read below.
Roaring Twenties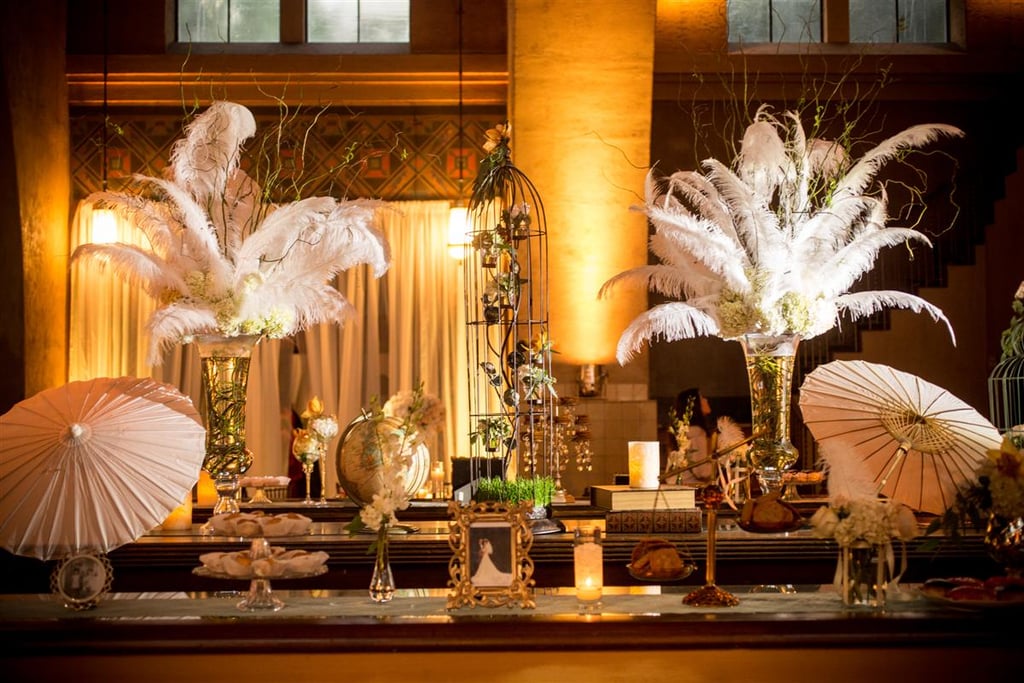 With the end of the pandemic in sight and a new roaring 2020's in tow, we expect that this theme will be very popular in the upcoming wedding season. Your guests will be dazzled by the glitz and glamour of this theme, making your wedding one they'll remember forever. In order to nail this theme, you'll definitely want to include lots of feathers, gold accents, and romantic lighting. These decorations will set the scene for the best night of your life!
Boho Chic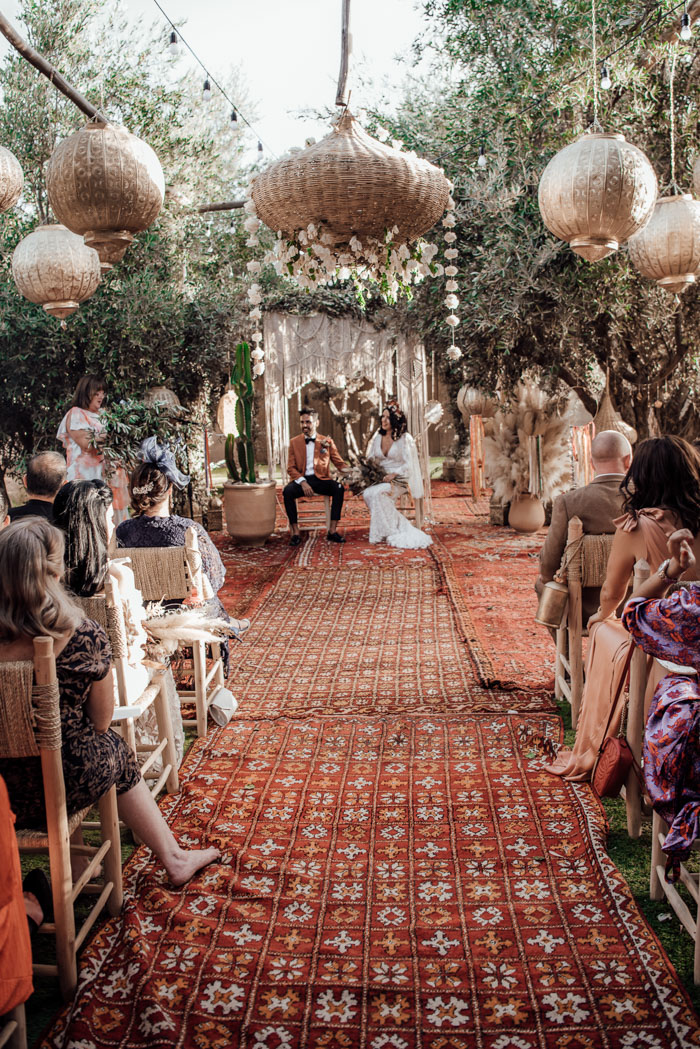 This theme took the wedding industry by storm in the late 2010's and has been unstoppable since. Though this is a popular style, there's so much room for imagination and creativity. Every boho-chic wedding is uniquely different because each couple can add their own personal touches. Plush seating, inviting decor, and soft rugs and linen are a staple of boho-chic. So, in addition to its gorgeous ambience, this theme allows for maximum comfort that your guests will appreciate during a long day of wedding festivities. 
Mid-Century Modern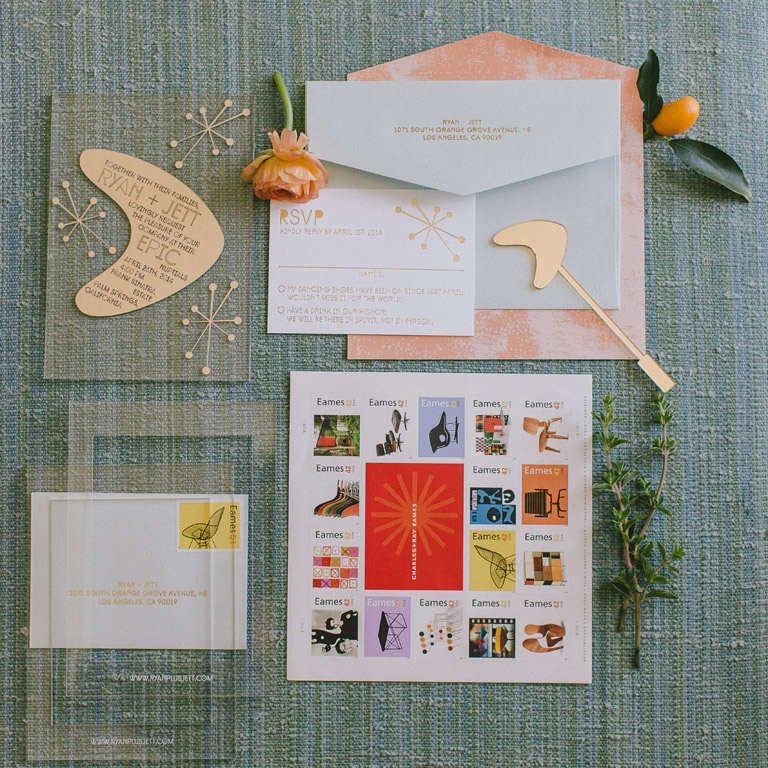 This theme is one of the least common we've seen, but we love it so much! Whether you want to go all out Jetson's revival style or just add some mid-century modern styles, this theme is instantly recognizable and adored. The 50's and 60's were an exciting time for architecture and design, and many of your guests will appreciate the nostalgic nature of your decor. 
Tasteful Disco
If you believe that more is more, then this theme is certainly for you. This shiny show-stopping theme is a maximalist's dream. We love when couples get to show off all the nuances of their personality, and this theme is perfect for just that. From shimmery disco balls to feather plumes and fringe dresses, there's so much you can do with this theme. This avant-garde expression of your personality will certainly excite your guests and leave a lasting impression. 
Seaside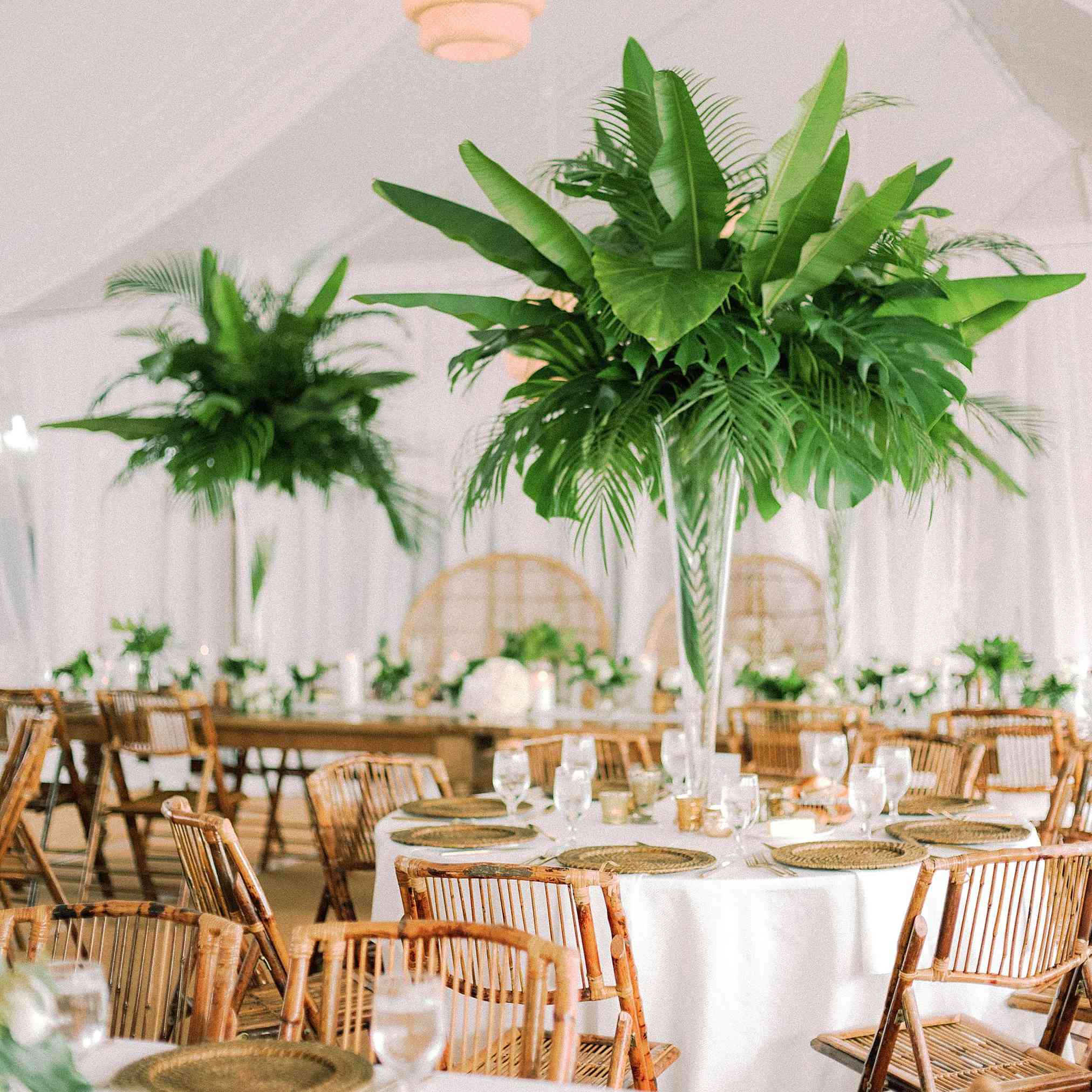 Whether your venue is waterfront or not, a seaside style will bring you and your guests a sense of calm and serenity. These palm leaf decorations and rustic wooden chairs are a perfect way to bring the beach to your reception. Add in some wicker chairs and summery cocktails and you'll soon be in a vacation state of mind!
All of these themes are certain to amaze your guests, so you really can't go wrong with any option. Though they will require more planning and coordination than a typical wedding, the memories and pictures will be so worth it! If you decide to use one of these exciting themes, share your favorite pictures from the day and be sure to tag us on social media @impact_collective! If you are interested in our services, please schedule a phone consultation with us here.