17 Wedding Details Every Couple Forgets (But Shouldn't)
Posted on
Blog written by Wedding Wire
By Kim Forrest
Featured image by: Digital Sparks Wedding
You've spent months preparing for your wedding and you're feeling fully ready to go. Well, we're here to tell you that there may be some things that you'll probably forget to bring on your big day – little wedding details, but essentials nonetheless. This wedding details checklist may not seem like important items now, but believe us, if you forget one of them, you'll definitely notice. Check out our wedding details checklist that you definitely shouldn't forget before you leave the house on your big day.
Wedding rings
We debated including this on our wedding details checklist, because, well, hopefully it's pretty obvious that you'll need to bring your rings to your ceremony. However, just so you don't forget, here it is: Don't forget to bring those wedding rings! Traditionally, the best man is tasked with handling and transporting the wedding bands, but any trusted adult can be given this responsibility.
Overnight bag
As tired as you'll be on your wedding night, you'll still want to take off your makeup, brush your teeth, etc. So don't forget one of the most important items on our wedding details checklist: an overnight bag filled with all of your toiletries, medications, and changes of clothes.
Timeline
You probably already know the starting time for your ceremony and reception, but you'll need to come up with a timeline for every important part of your wedding day. What time should dinner be served? When's the first dance? Make sure that all of your vendors receive a copy of the timeline and are on the same page.
Point person
You have plenty to deal with on your wedding day, so you don't want to be the one fielding questions from vendors, managing the timeline or dealing with minor emergencies. That's why having a wedding planner (even just someone day-of) is a great idea. If you don't have a wedding planner, a wedding party member, relative, or friend can be helpful – but just make sure that all of your vendors know who the point person is.
Getting-ready attire
This is something many forget to buy for their wedding: Make sure you have something to wear while you're getting your hair and makeup done. Sure, you will be photographed while you're primping and prepping, but you don't need to wear anything fancy (though there are plenty of options if you want to match with your wedding party) – a favorite button-down shirt or robe are fine options.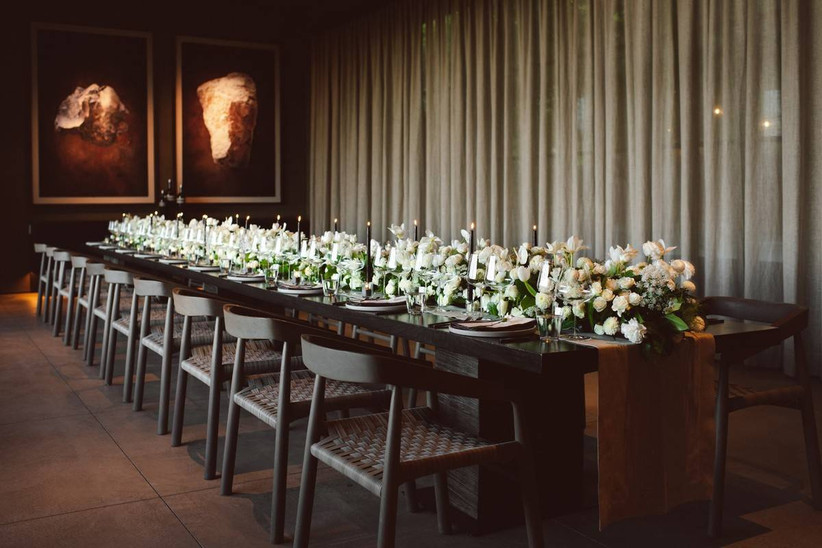 Vendor contact information
It may seem like one of the smaller parts of a wedding details checklist, but it's definitely important! Be sure you have a list of all of your vendors' contact information – and make copies. Your wedding planner and a few select family and wedding party members should have this list in case of emergency.
Tip envelopes
Even if your wedding planner or a wedding party member is handing out the gratuities, you'll want to make sure that the tips are organized, labeled and ready to go. Make sure to bring some extra envelopes just in case you forgot someone.
Cash and IDs
You never know where your wedding night will take you – so make sure that you have a small clutch with a bit of cash and your identification in case you're planning on hitting the town for an after-party. Put one of your wedding party members in charge of monitoring your valuables during the night – you have other things to worry about.
Pre-wedding meals
This is one of the most important parts of our wedding details checklist: Do not, we repeat, do not, skip breakfast on your wedding day. Yes, we know that you've got a million butterflies in your tummy, but you should not get married on an empty stomach. Ask a relative, bridesmaid or groomsmen to pick up breakfast for the whole gang to nosh while you're all getting ready.
Extra wedding stationery items
You'll want your photographer to take some shots of your wedding invitations, programs, save-the-dates and the like, so make sure you bring extra copies to hand over. You'll be glad you had those photos of wedding details in the years to come!
Emergency kit
We hate to say it, but emergencies happen – spills, paper cuts, ripped hems, and more. Create an emergency kit (or ask one of your bridesmaids to help you out), that includes a few essential wedding details – stain stick, sewing kit, double-sided tape, band-aids, tissues, and dental floss are all important to include.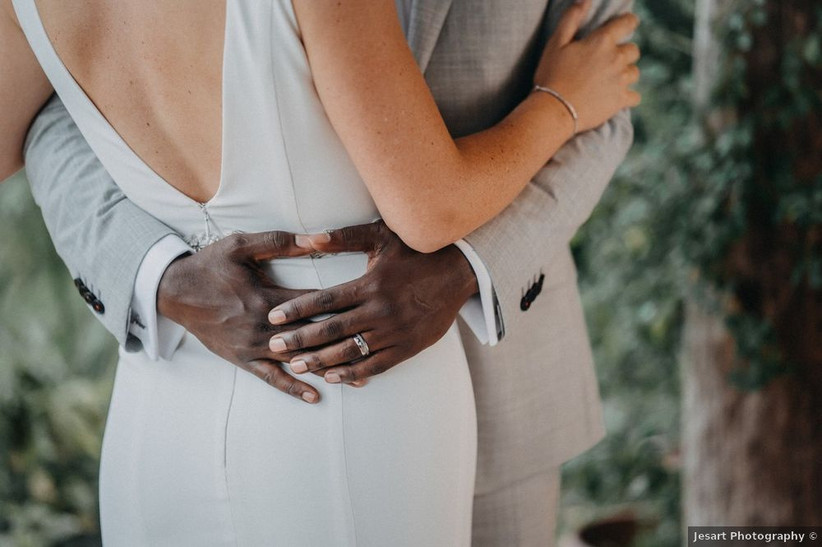 Speeches
Anyone who is giving a reading or speech at your ceremony or reception should make multiple copies of the text and give them to your wedding planner or a trusted family member or friend. Readings and speeches should also be available electronically and emailed just in case.
Family heirlooms
Planning on carrying your great-grandmother's handkerchief or wearing your mother's locket? These wedding details can get lost easily, so make sure they're kept in a safe place while in transit. You can ask a relative or friend to hang on to these important items for you so you'll know they'll be well taken care of.
Gift plan
Throughout your wedding day, guests will probably be giving you cards and maybe bringing larger gifts as well. Make sure you appoint a trusted friend or family member to supervise collecting the cards and gifts at the end of the night and transporting them to their final destination.
Extra shoes
It happens to everyone at some point – a broken heel. We hope that this doesn't happen on your wedding day, but just in case it does, have an extra pair of shoes on hand. The likelihood is you won't have to wear them, so they don't have to be as fabulous as your primary pair, but just in case, you'll be glad you had them on hand, er, foot.
Rain gear, just in case
Mother Nature is unpredictable, so bring a cute umbrella and maybe a pair of rain boots (and some for your partner, too!) just in case.
"Something old, something new…"
Think about your "something old, something new, something borrowed, and something blue [and a sixpence in your shoe, if you follow that tradition]" and make sure these special items on your day-of wedding details checklist are transported carefully to your wedding.