Wedding Dress Trends of 2020-2021
Posted on
By: Arnoush Shobeirian

Get ready brides of 2021, your wedding dress trends are in! Wedding dresses are an opportunity for a bride to express her style on the big day. Long white dresses were the typical choice but brides have started to stray away from a traditional gown. Nowadays, people are starting to get more and more creative with their wedding dress designs. Here at IMPACT Collective we have provided you with the 2021 wedding dress trends. If you're planning your wedding or even just dreaming of your future wedding take a look at some of these dress ideas! 
Cowl Details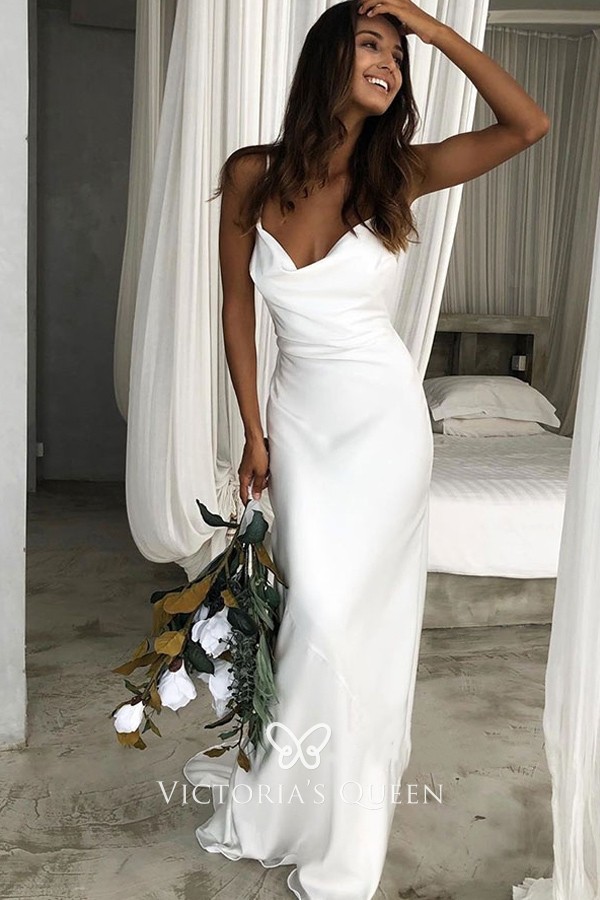 By:Victoria Queen
One of the biggest trends of this year and the upcoming year is the cowl neck detail. This neckline pairs well with spaghetti straps to create a simple and chic look. Due to its simplicity your options for styling this type of dress are endless. Another option is the cowl back dress. This style of dress is backless and creates an elegant, simple look from the front and a fun look from the back.
Metallic and Sparkle Accents
By:pinterest
Oh the sparkle! The sparkle and metallic details will make you stand out at your wedding. This style elevates the traditional look and makes it even more glamorous. You could choose a full glitter or metallic dress, or go with a simpler gown with accents of metallic flowers. Another popular option is a simple dress, with sequins belt or detailing on the top part of your dress. The metallic or sparkle detail gives you the option of multiple shapes of dress like ball gown, A-line or mermaid.
Fuchsia Accents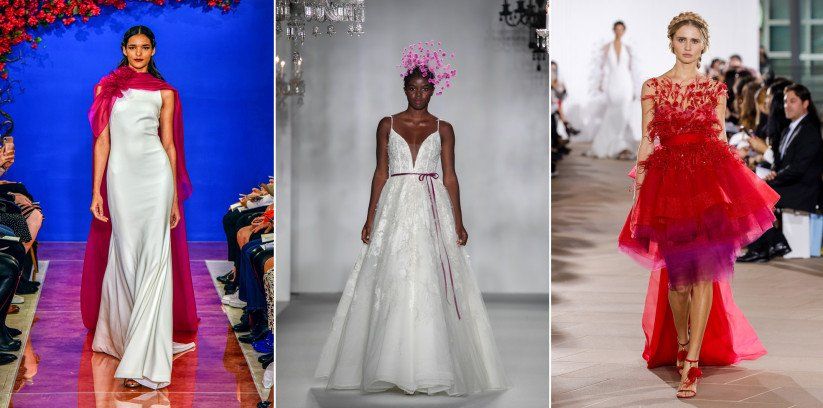 By: Pinterest
The fuchsia accents took over the 2020 bridal fashion show. This would be the perfect choice for our non-traditional brides that don't want a traditional white dress. Fuchsia color accents can be incorporated in many different ways such buttons, ribbons or sashes. If you want to take it to the next level, you could choose an entirely fuchsia dress. This style of dress would be sure to stand out in your wedding photos! 
Ball Gown Trend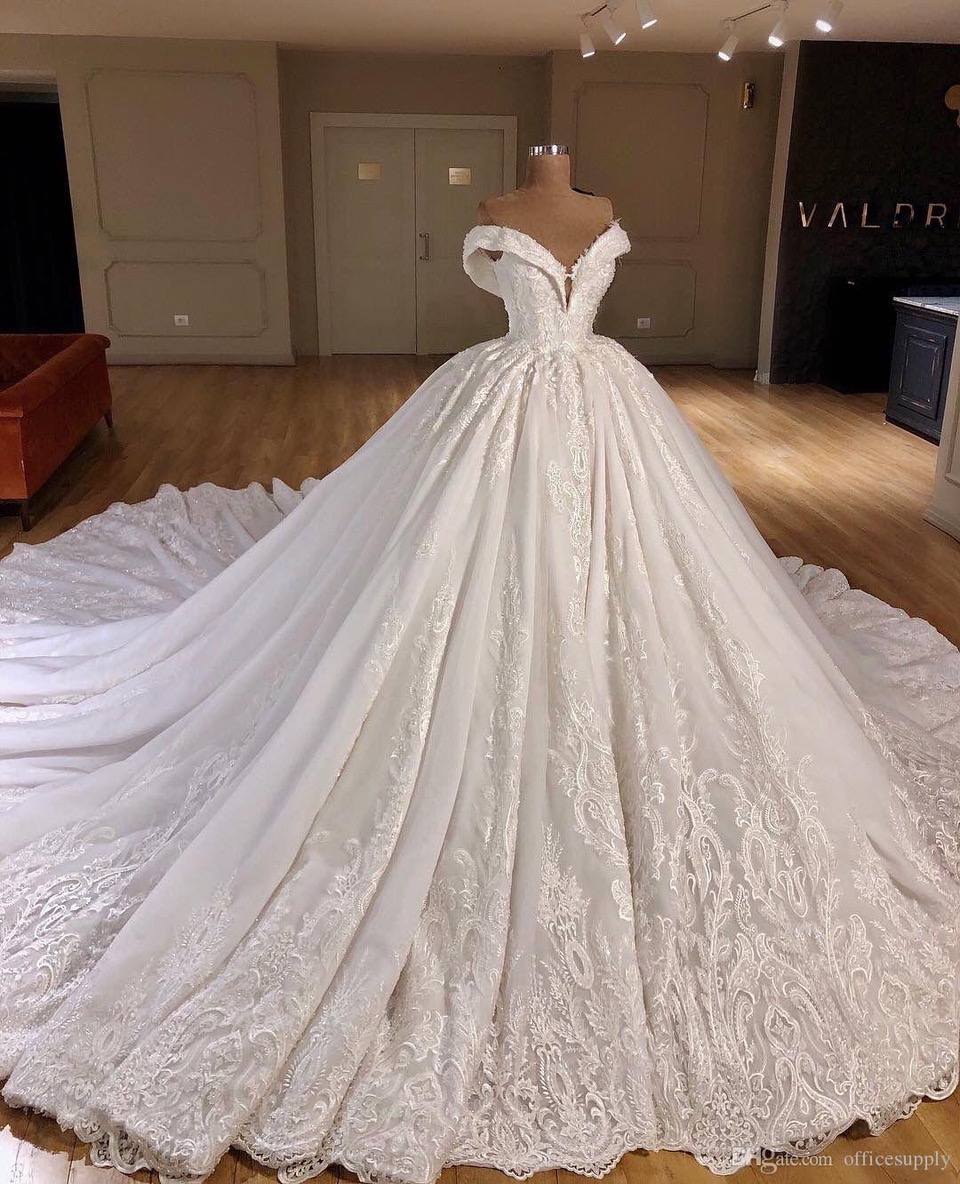 By: DHgate
We all love our ball gowns for our wedding because it's a traditional option and has been around for some time, it is still one of the favorite choices among brides. The ball gown style can be the perfect look for a traditional wedding with its long bouffant skirt which creates a princess feel for many brides. The classic sweetheart or the beautiful over the shoulder neckline can complete your classic ball gown. A simple and chic satin ball gown or lace with rhinestone applique details could be just the perfect look. The ball gown is super adaptable and works for multiple wedding styles. 
Airy Dress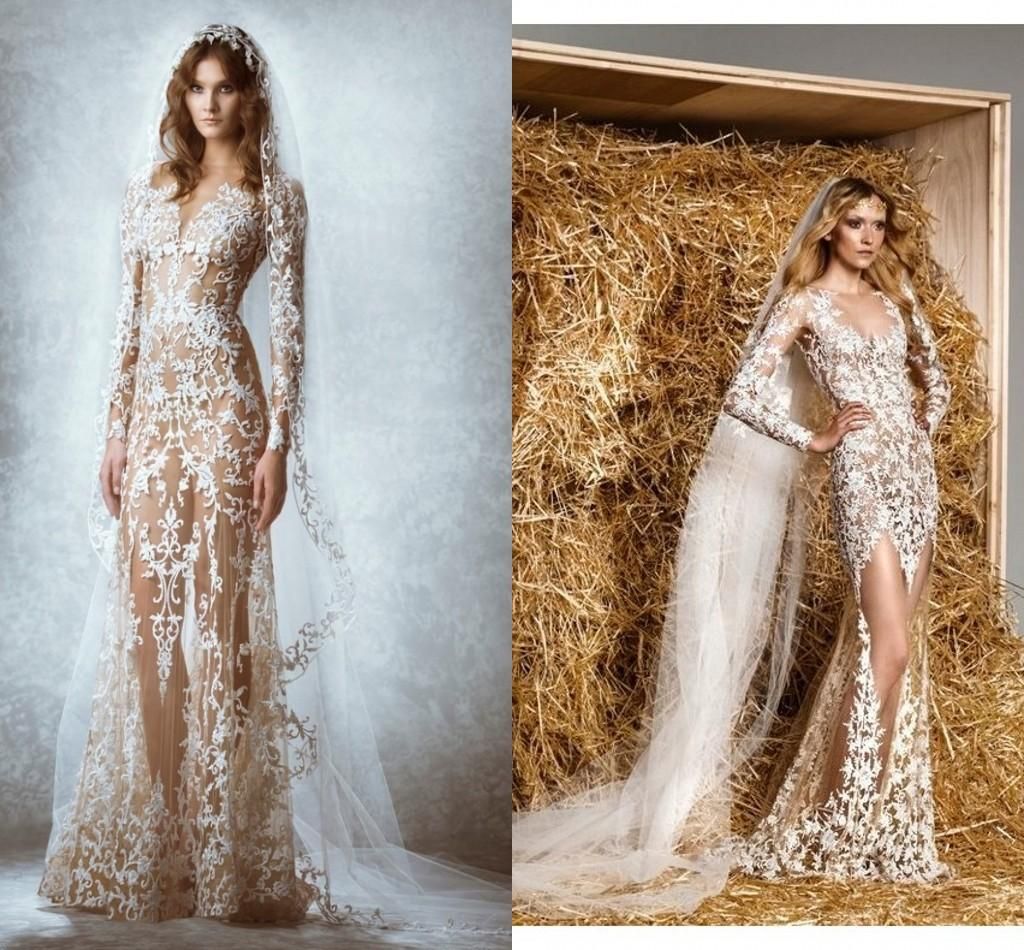 By: Pinterest
Another trend that was seen on the runway multiple times were sheer and airy dresses. This trend gives you the beautiful and sexy bridal look, and the light fabrics used makes your wedding dress much more comfortable. Tulle and Chiffon fabrics are mostly used in these dresses to create as sheer and lightweight as possible. This dress would give you the option to walk down the aisle comfortably and enjoy your wedding in style. This form fitting dress shows more skin that creates a non-traditional look, while the detailed lace work brings the traditional vibe to your wedding, making it the best of both worlds! 
Pants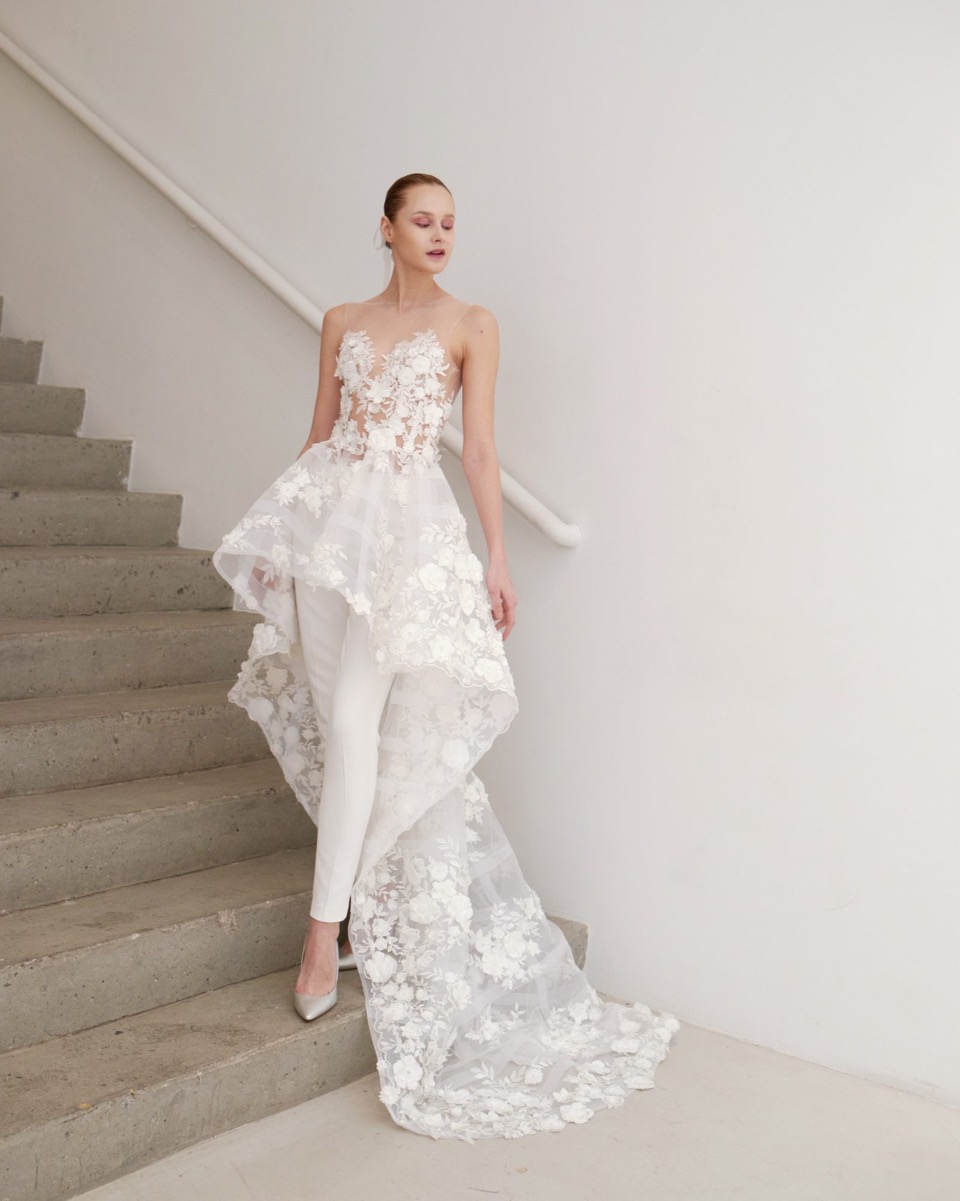 By: Martha Stewart
If you are not a fan of wearing dresses then pants might be the right choice for you. This non-traditional option provides you with the comfort you need on your wedding night. The top can be detailed with your style of lace, sequin or rhinestone or simple chiffon. The pants can feature a long illusion trail made of lace and can fashion a trendy wedding dress. While keeping the pants fitted and simple for a cleaner and form fitting look. This style gives you the modern and one-of-a-kind look that you know no one else has done. 
Tiered Dresses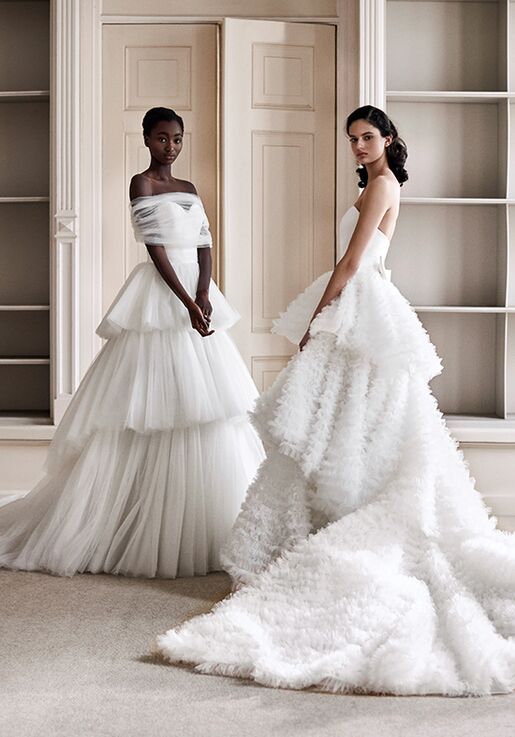 By:The Knot
The tiered wedding dresses are taking over the runways. This special dress creates the ball gown look, but without the extra weight and more flowy feel. The tiered wedding dress gives you the textured look that offers a simpler look with a trendy accent. The necklines mostly feature the spaghetti straps or the off the shoulder look with organza detail. The skirt part will follow the same fabrication of the top making the dress tiered and seamless. We love our tiered dresses for that princess traditional vibe, but making it easier walking it down the aisle. 
Your wedding dress shopping experience should be an exciting experience and we hope you found some inspiration with these 2020-2021 gown trends. These options can be very helpful in limiting your options and styles. Make sure to implement your personal style in your dress so you can feel comfortable and beautiful on your special day!