Quarantined Bachelorette Party Ideas!
Posted on
By Cara Davis
The COVID-19 pandemic may have altered your bachelorette plans from partying in Vegas or relaxing in Cancun, but here at IMPACT Collective we have great ideas on how you can create the perfect party for the bride. You are all there to celebrate the bride you love, therefore the location of the celebration shouldn't play a role in the success of the event.
Video conferencing applications such as Zoom, Skype, or FaceTime will allow for your entire bridal party to be together regardless of their location. Although you will no longer physically be together, you can still celebrate! If you are able to safely social distance with your bridal party these same ideas can be applied in whatever location works for you. Although many things in the wedding industry are changing, you shouldn't have to hold off on your bachelorette party. There are ways to make your bachelorette party work and still be unforgettable in the midst of a pandemic. Here are four ideas for your next quarantined bachelorette party!
Send Out Your Invitations!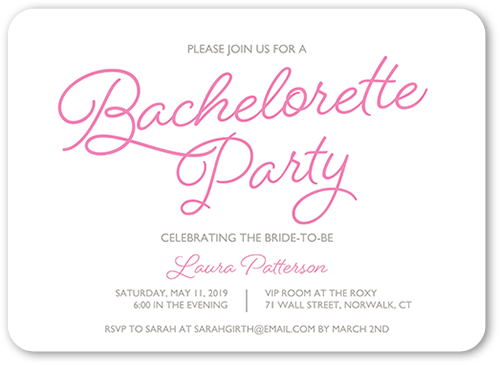 Start by sending out invitations to the bride and bridal party. This will keep the excitement for the event alive. Whether these are Evites or physical invitations it gives everyone something to look forward to and gives it more of a traditional bachelorette party feel. Get creative and create an invitation that is personalized to represent the bride.
Send Care Packages to Keep the Excitement Up!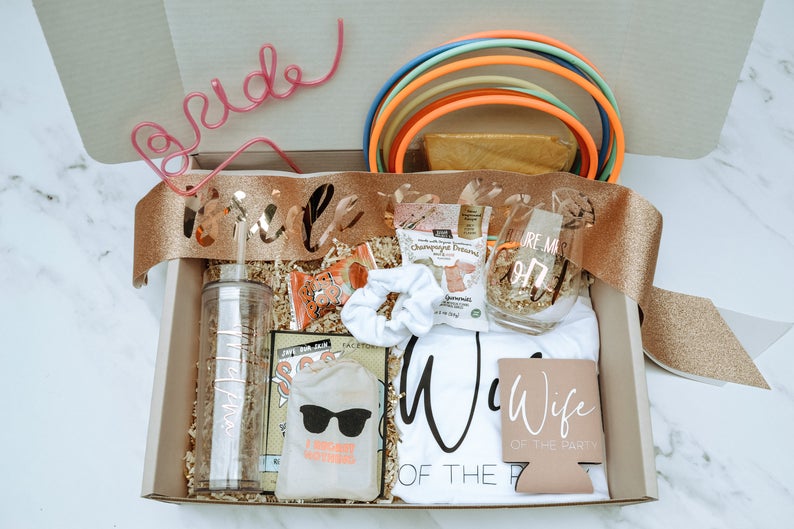 A care package is the perfect way to make the bride feel special! Care packages including all of the fun accessories and decorations that would normally be present at a physical bachelorette party. This option will make sure the bride isn't missing out on those fun accessories. Personalized sashes, banners, tiaras, t-shirts, wine glasses, and other festive items are the perfect things to include. Sending out care packages to the bridal party as well is a great way to make everyone feel included. You can build your own and ship it out, or there are online retailers who do it all for you. Fun care packages make sure everybody is included in the bachelorette party.
Host a Virtual Wine Tasting!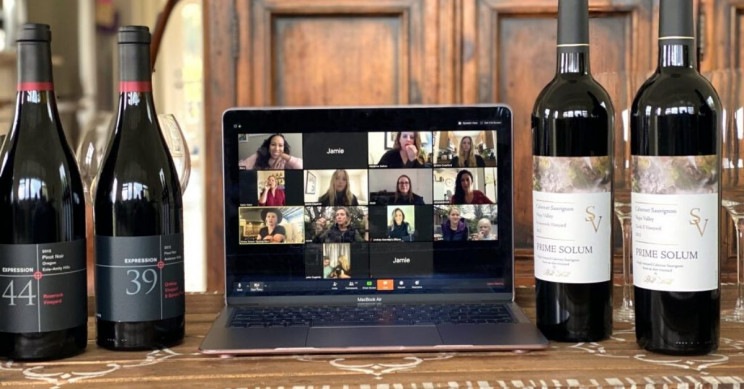 Hosting a virtual wine tasting is a fun way for the bride and bridal party to bond and feel like they're together. Create a wine list to send to the bridal party to purchase before the party or use online wine services such as Winc.com to have it delivered to your door. You can create your own wine tasting with all the participants favorite wines or there are services that allow you to video conference with a sommelier. During the party all participants can sample the wine together to replicate the feeling of being at a winery.
Play Games About the Bride!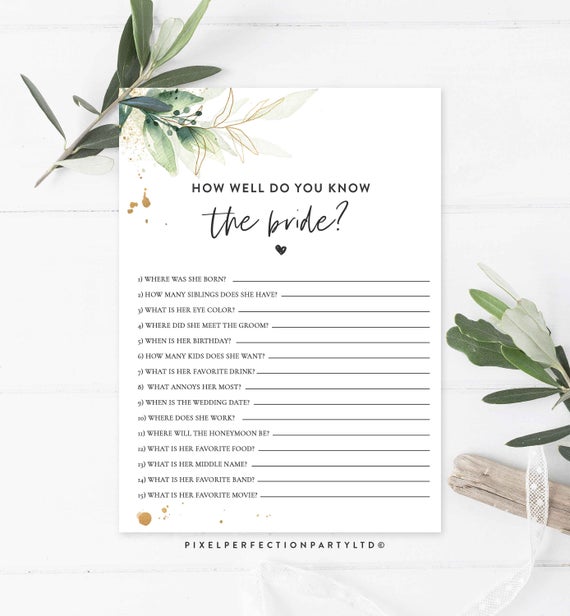 Hosting a virtual trivia/game night all about the bride is a great way to bring a smile to the bride's face. This gives the bridal party the opportunity to show who knows the bride to be the best in a lighthearted and fun way. Games such as the Newlywed Game or Whose Most Likely To are great ideas. You can create your own trivia questions or there are plenty of cute templates available online.
You might feel like you are missing out on fun activities with an in-person bachelorette party, but these fun ideas can make your quarantined bachelorette even more fun. Your focus should be on the bride and spending time with the bridal party. You get to participate in similar events with the same people all in the comfort of your own home! No overpriced bar drinks or expensive Ubers! Turn it into the best virtual party you've ever been to! Celebrating a bachelorette party in the midst of a pandemic can seem intimidating but with these fun and creative ideas you will have a party that you won't forget!