Profile: Capital Turnaround
Posted on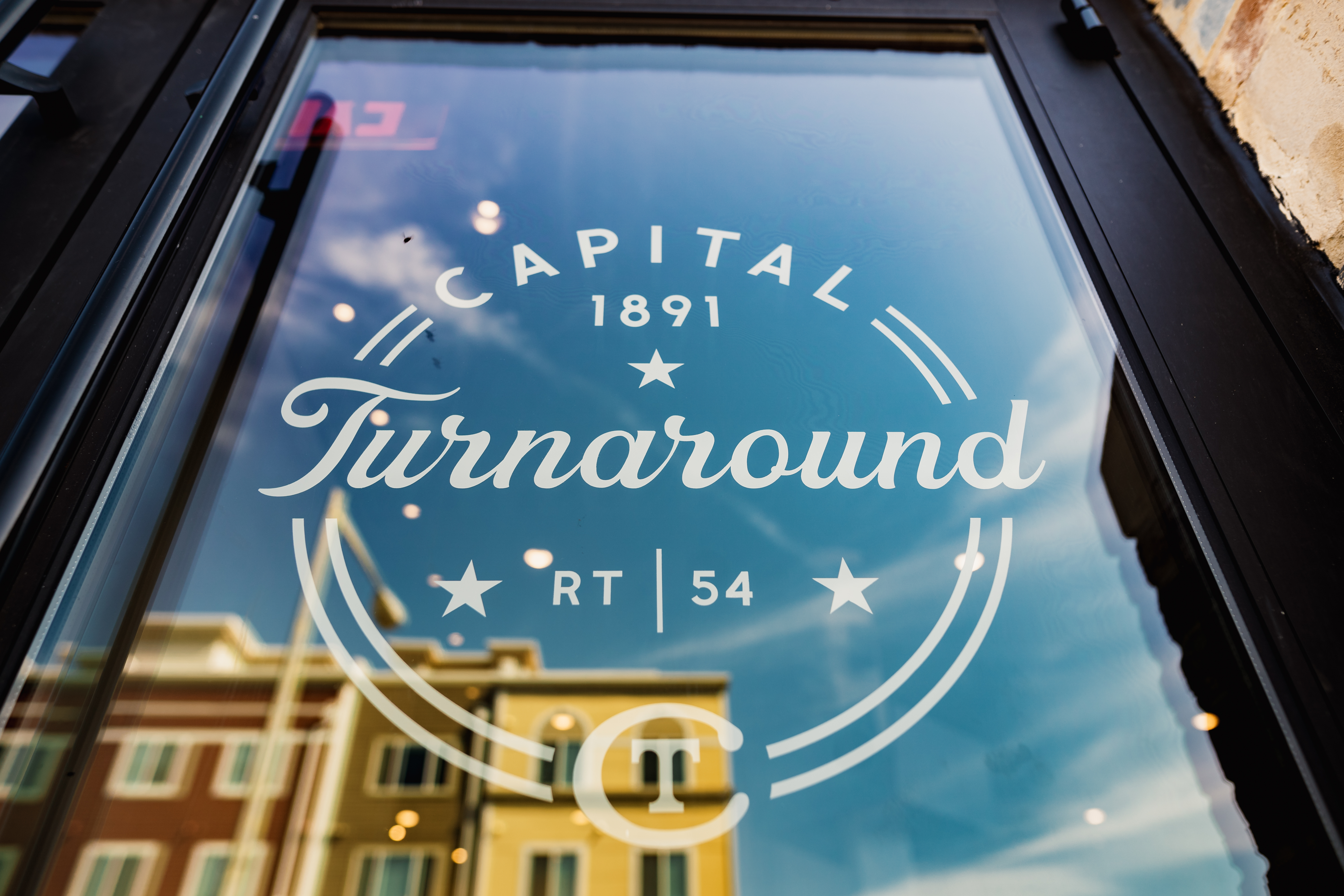 Photo: Mason Photography
By: Sophie Normand
Meet Capital Turnaround: the hottest new venue in the DMV! Located in Navy Yard, DC, this gorgeous multipurpose space mixes historic and modern accents for the perfect space for your wedding, party, or corporate event. IMPACT Collective is proud to work with the Capital Turnaround team to coordinate events, and we want you to see how amazing it is! Keep reading to learn more about this quintessentially-DC venue.
History
Before it was a topnotch venue in Navy Yard, Capital Turnaround was a car barn—the last stop on the red line. Known as the Navy Yard Car Barn, this building was the place where the streetcars would come to literally turn around, and head back out on the tracks. While they were there, the cars would get repaired and cleaned up, before being sent back out to bring District residents around the city.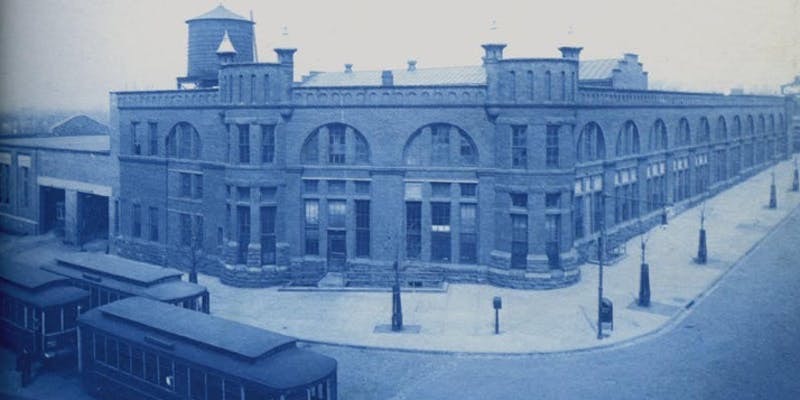 Over the years, the building has had multiple uses, including as a charter school, storage space, and even the temporary home of the Department of Labor. In 2014, the National Community Church purchased the building and began overseeing the multimillion-dollar renovations to make it into the space that it is today. While construction is still underway on some of the parts of the building, Capital Turnaround was officially launched with an epic, IMPACT-style party this past November.
Amenities
We love this space for so many reasons, but one of the big ones is how much space there is! This makes it the ideal place for weddings, parties, or other events—especially since social distancing is so important in the age of COVID-19.
There are seven spaces available for your event in the current iteration of Capital Turnaround: the lobby, Docks 1 &2, the Main Hall, the Auditorium, three Green Rooms, and two lounges. Each area is beautifully appointed with rustic furniture and décor, to fit with the exposed brick esthetic of the building—I don't know about you, but I'm a huge fan of some exposed brick!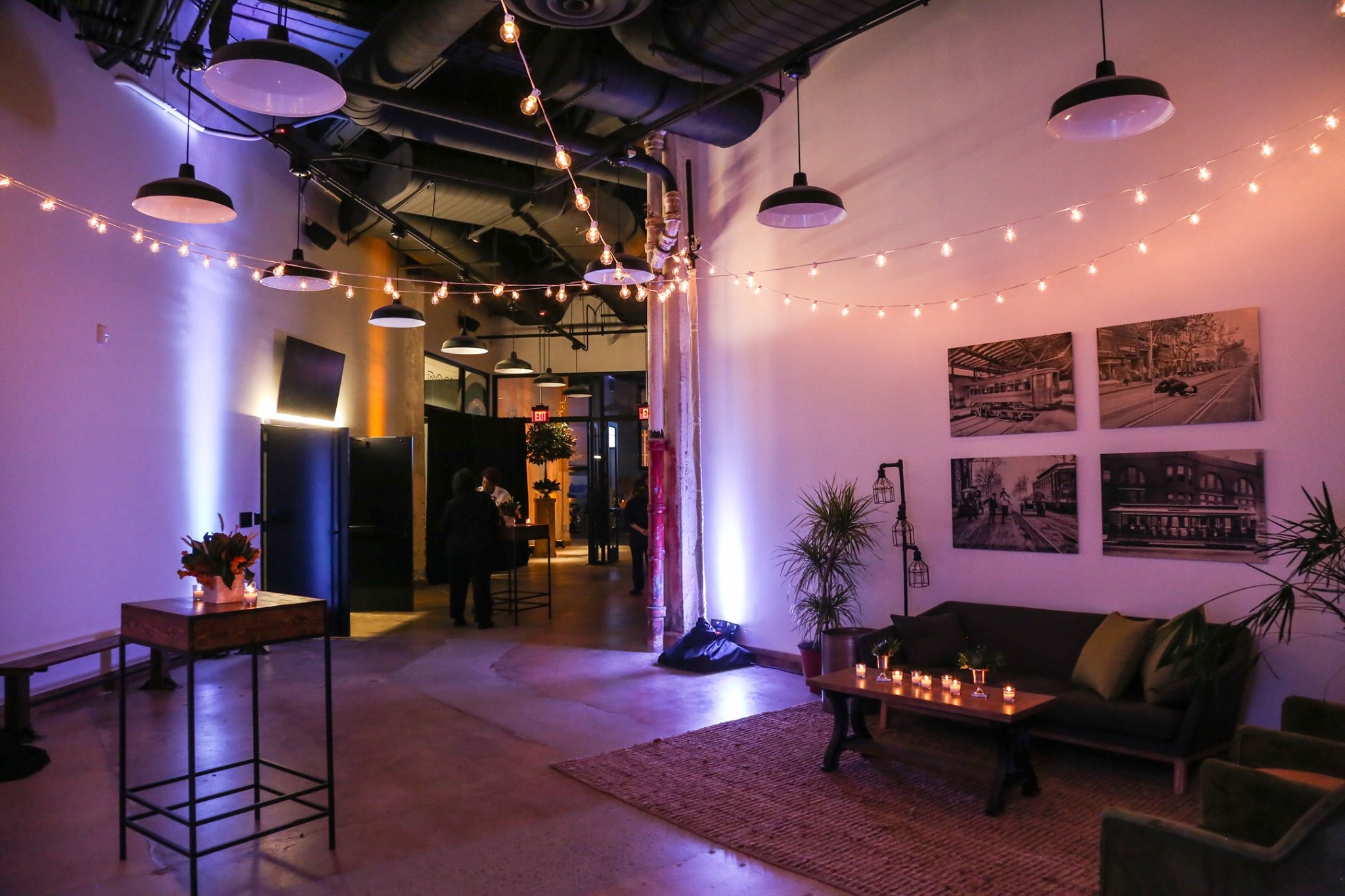 If you ask me, the Auditorium is the most jaw-dropping of all of the spaces. This 900+ seat room has state-of-the-art sound equipment, four LED screens, flat-screen TVs, comfortable seating, and a giant stage. Hosting a movie screening and looking for a great location downtown? Looking for a funky place for a concert? We've got you covered.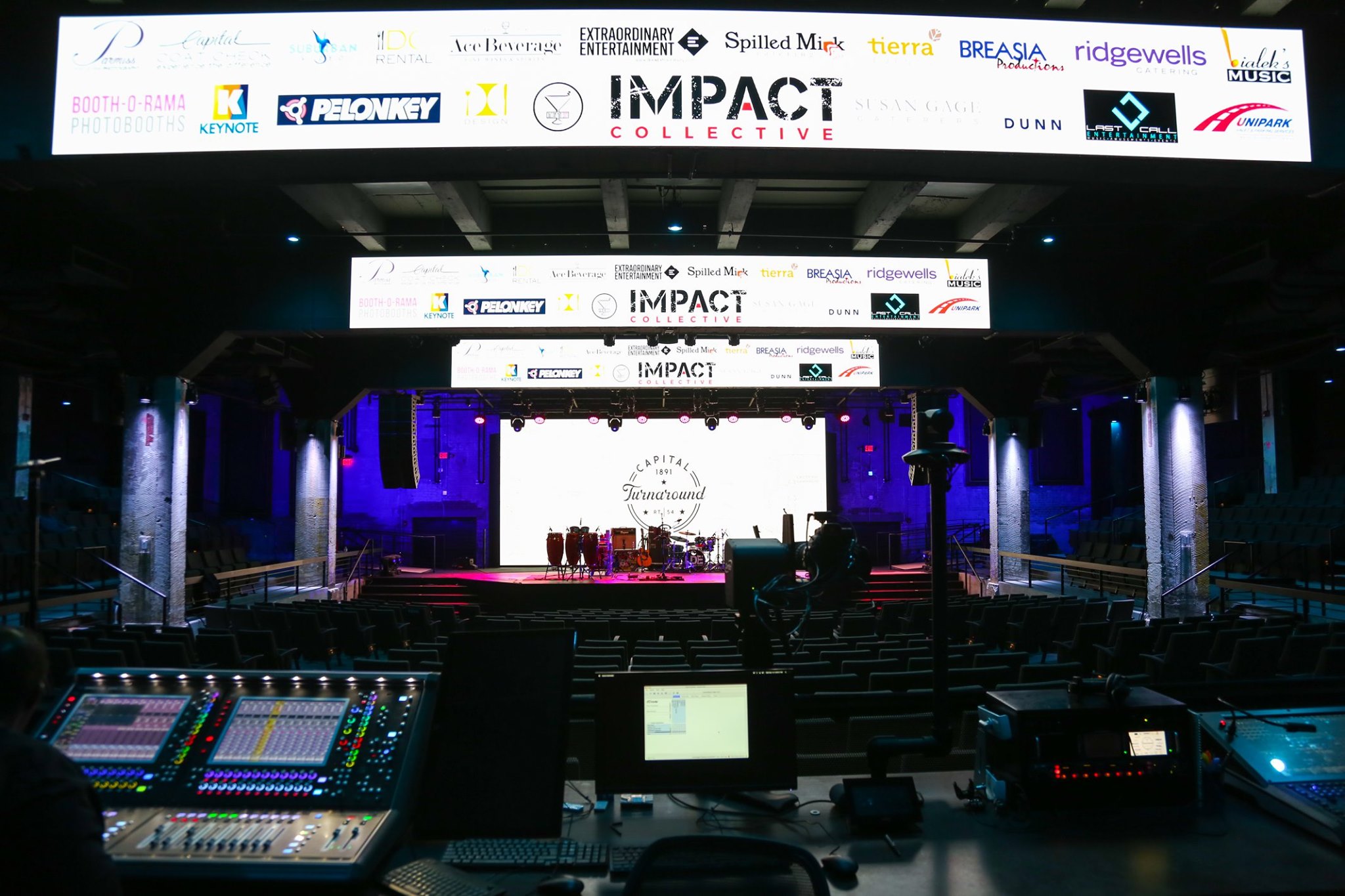 Future of Capital Turnaround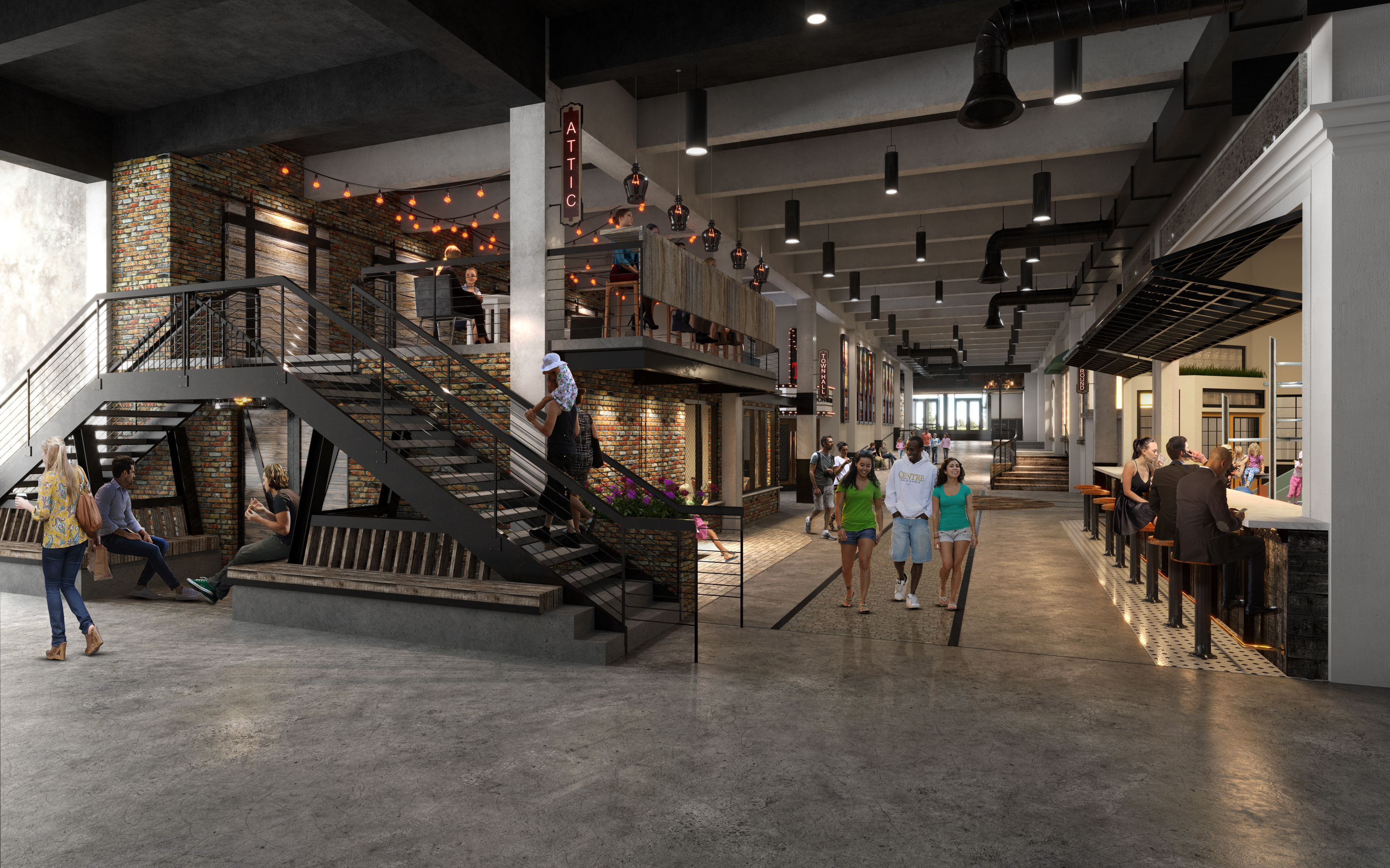 The best part about Capital Turnaround is we're just getting started. Phase II of the construction and renovation is well underway and hopefully will be completed soon! For now, you have access to these beautiful rooms and amenities for all of your event needs. There's ample room for wedding guests to sit 6 feet apart during the ceremony and reception and lots of space for dancing and distancing. If you're looking for a unique venue in DC with a gorgeous utilitarian esthetic, schedule a consultation and book your date today!