How to Personalize your Wedding Ceremony
Posted on
By: Sarah Hauk
Featured image by: MyWedding
With all of the traditions and formalities of a wedding ceremony, some couples may feel that their ceremony does not reflect the intimacy and closeness that they would like to experience. This is especially true for larger weddings, as it can be difficult to make every guest feel special and appreciated. Luckily, there are a lot of different ways that couples can choose to personalize their wedding to make every moment feel special. All of the couples we've worked with at IMPACT Collective have had their own unique vision for their ceremony, and we love when they choose to add their own personal touches. If you're looking for some great ways to personalize your ceremony, read below to find the one that suits you and your partner best!
Have a Friend or Family Member Officiate
This is a common, but often overlooked, way to involve friends and family in your wedding. It is so important to make the people in your life feel loved and appreciated, especially during this day of celebration. Allowing a loved one to officiate the wedding will create remarkable memories that will turn into an exciting story you can reflect on forever. And the best part is, in most states, getting ordained can be as easy as spending 10 minutes on the internet. 
Capture Your Ceremony With a Live Artist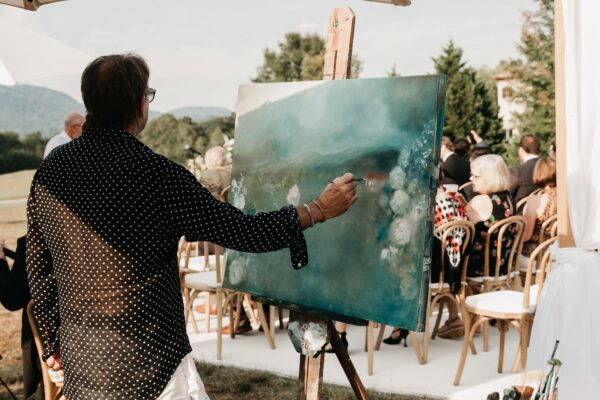 We've seen a lot of couples choose to do this for their ceremony, and they're always so impressed with the results. Having a live artist is so much more personal than hiring an artist to paint from a reference photo, because it allows them to include the energy and ambience of your day within the actual painting. The final product would be a great addition to any room in your house so that it can serve as a token of your love on this very special day. 
Host a Ring Warming During the Ceremony
A ring warming ceremony is a very loving practice that can create a profound emotional connection between your guests and the union of your marriage. It gives your guests the opportunity to bless and commend your marriage. The rings are passed around to all of the guests (whether it's on a string, in a box, a bag, or just by hand) and they are given the chance to hold your rings and send positive energy and thoughts that will follow you for your years to come as a married couple. By the time the rings have passed through all the guests and been placed onto your finger, they are warm with abundant love and support. 
Involve the Children in Your Life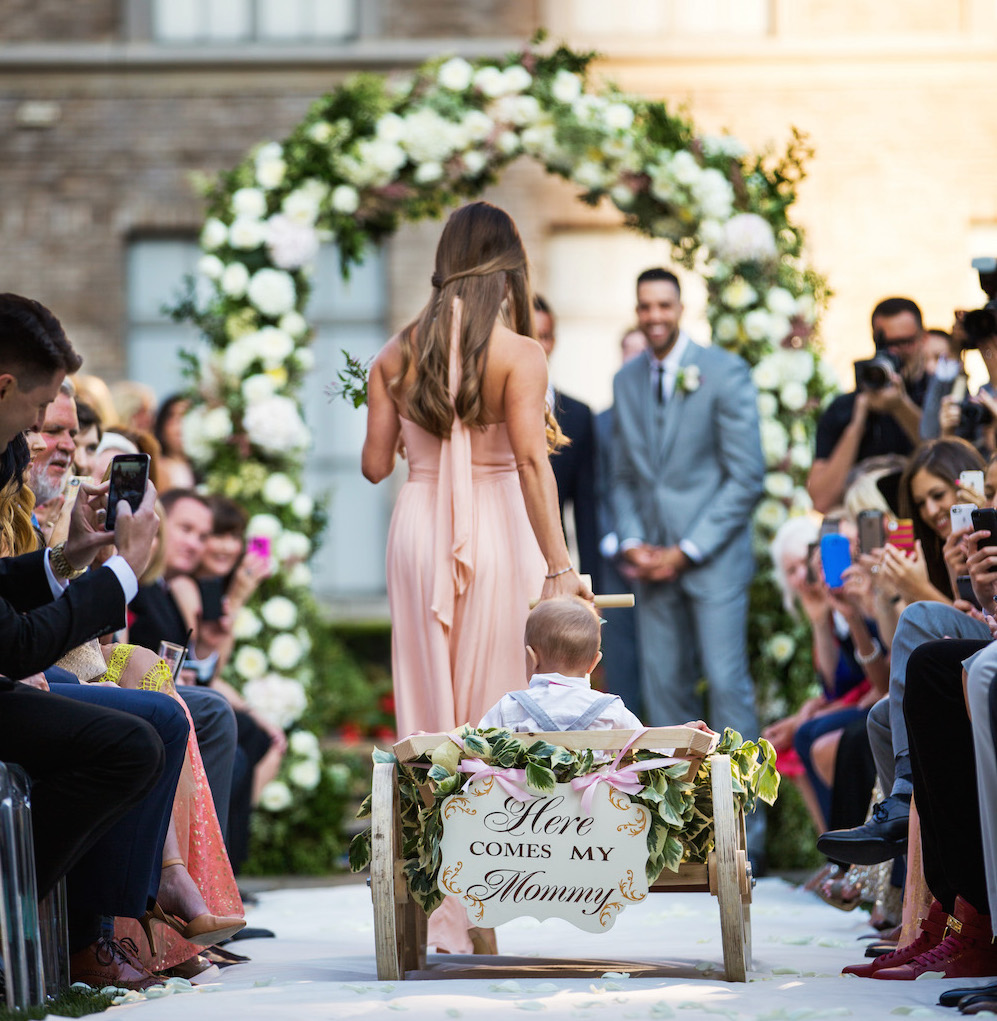 If there are children in your life that you want to involve in your wedding, this is a great way to personalize your ceremony and include your most honored guests. Whether they're your own child, step-child, niece, or nephew, you can include them in any way you'd like. We've seen couples have their kids standing at the altar or serve as a ring bearer. No matter what you choose, they will love being a part of the fun festivities. One day when they're old enough to reflect, they will love looking back on pictures from your big day!
Give a Toast to the Guests After Your Vows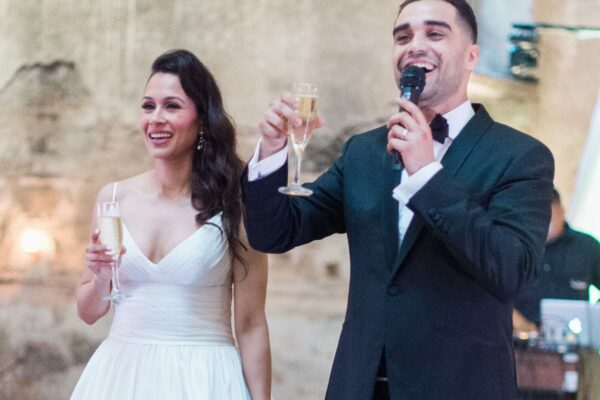 Though this is an unconventional practice, many younger couples love including this practice in their ceremony. This toast is typically directed to the guests, given by the bride and groom after they have spoken their vows. This process allows the couple to show their appreciation for the love and deference the guests have upheld for the entirety of your engagement and now your marriage. Even if you have a lot of guests, each and every one of them will feel touched by your eagerness to thank them. 
When it comes down to it, you'll want your ceremony to be something that you and your guests will remember forever. By adding personal touches and creating a sense of inclusion for all of your guests, you will create an environment that is so much more receptive to the bond you and your partner are joining in. Who wouldn't want that? If you use any of these practices at your ceremony, be sure to tag us on social media @impact_collective and let us know what your guests thought! If you are interested in our services, please schedule a phone consultation with us here.