Everything You Need to Know about a Honeymoon Fund Box
Posted on
By: Sarah Hauk
Featured image by: With Joy
In recent years, many young couples have been foregoing some of the more traditional aspects of a wedding. Just last week, our blog was all about dessert alternatives. Similarly, many couples have opted to nix their wedding registry and replace it with a Honeymoon fund. Throughout our years in the wedding industry, we've loved seeing how couples have remodeled older traditions into something that works better for the time and their own personal taste. At IMPACT Collective we've seen many creative ways from our couples and this is one of our favorites. If you're not sure what a Honeymoon fund box is and want to learn more, we've got you covered! Read below as we tell you everything you need to know about a Honeymoon fund box. 
What is it?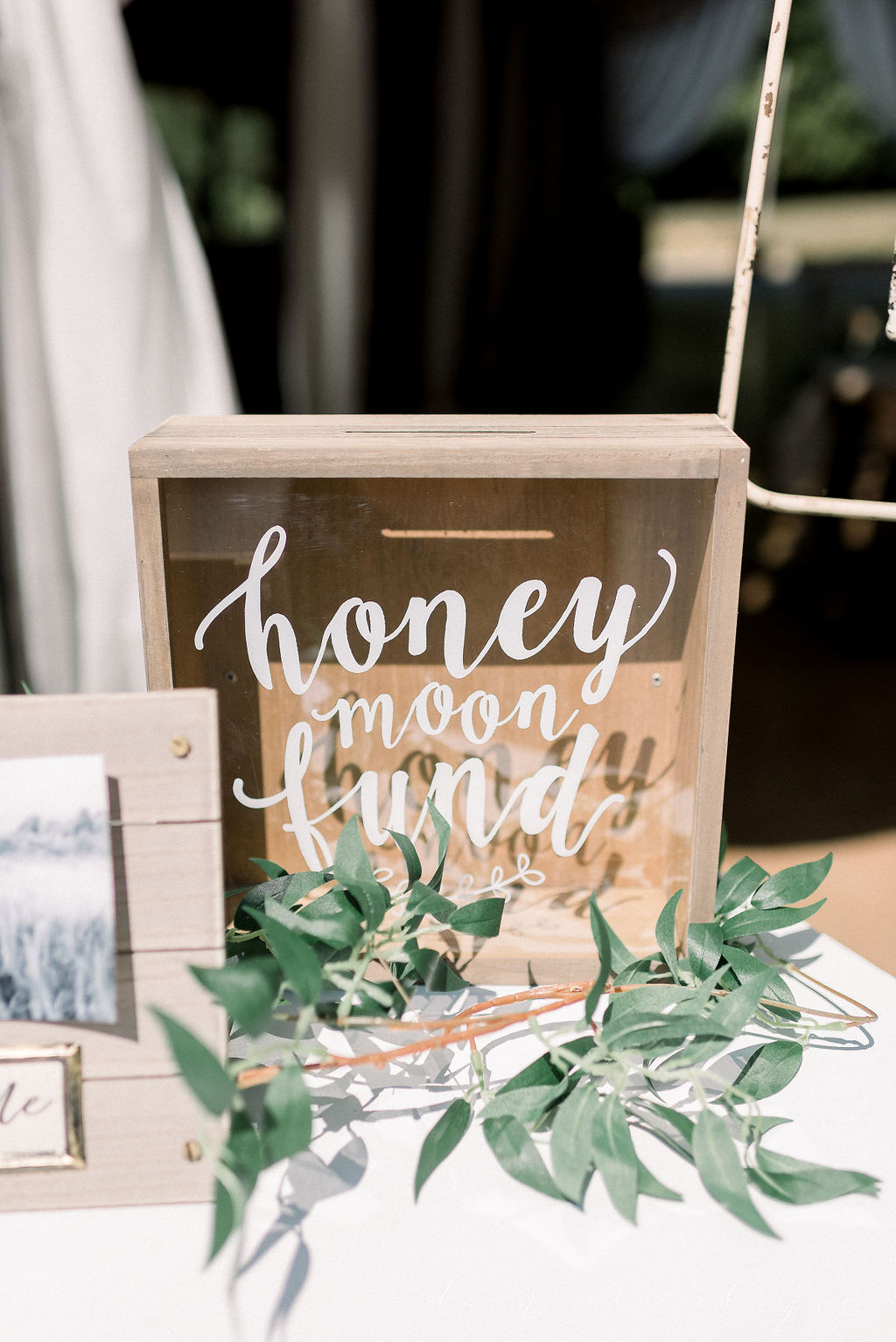 A Honeymoon fund box is exactly what it sounds like. It's a box placed at your reception where guests can place money, in the form of cash or checks, that is meant to be spent on your dreamy post-wedding honeymoon. A Honeymoon fund will give you and your spouse-to-be the freedom to spend on the things on your honeymoon you truly want. If you'd rather have this ability to choose than a 5-speed mixer, then this is definitely the right option for you! 
How Can You Include it in Your Wedding in a Tasteful Way?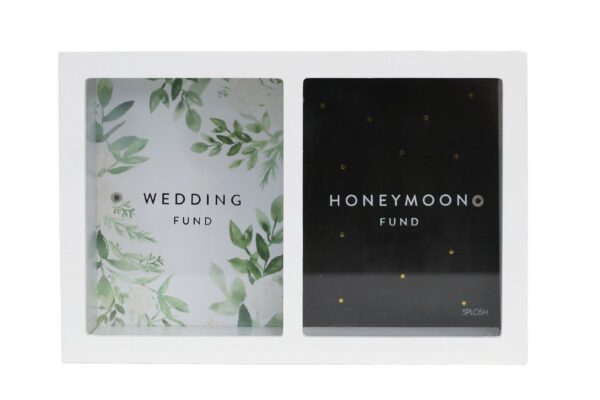 You have a few options when it comes to a fund box. You can opt for a traditional box like we've shown here. This box can be placed on a table with your guest book and box for cards. This placement is key because it allows you to include a fund box in a casual manner. If you'd like something even more understated, you can register for an online registry like Honeyfund. This site allows your guests to personally gift cash through the site. Honeyfund also gives your donors the option to donate towards specific things for you and your spouse. They offer packages for cooking classes and other activities they can choose for you. This is a great option if you want your guests to feel like they are still choosing a gift for you, and as a bonus, all of their options look so fun!
How Can You Encourage Guests to Add to Your Fund?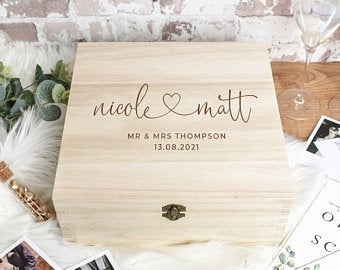 It shouldn't be hard to encourage them to donate to your Honeymoon fund because they want to see you happy. With that being said, there are some sure-fire ways to invite donations if you're feeling a little unsure. The biggest key here is to be transparent. Let them know what the money is going towards. They will want to hear about all the fun things you have planned, and it will get them excited to play a part in your honeymoon. You can make a section on your wedding website all about your honeymoon plans or send out an email listing the places you want to go and things you want to do. No matter how you decide to do it, your guests will be enthused for you. Just remember to take lots of pictures and share them with your guests to show them how amazing it was!
We've worked with many couples that loved having a honeymoon fund rather than a traditional registry. In fact, some of our own IMPACT team members had them at their weddings. Though it is not considered 'conventional', you should feel empowered to break long-established norms and celebrate your big day the way you want to. This day is all about you and your spouse-to-be, and everyone in attendance is there to celebrate in your eternal love and happiness. By the time you're sitting on a beach, frozen drink in hand, you will be so happy you chose the honeymoon fund over a traditional wedding registry. Let us know if you used a Honeymoon fund box at your wedding by tagging us on social media @impact_collective. If you are interested in our services, please schedule a call with us here.