Creative Menu Ideas to Surprise Your Guests
Posted on
By: Maya Hettleman
Feutured image by: Caia Image
The menu is by no means an underrated element of the wedding celebration, in fact, it's your chance to spice things up. During a very full wedding season deciding between chicken, beef, or fish can become repetitive and we are here to give you some unique inspiration. IMPACT Collective works with all our couples to make sure that every element of their special day is completely representative of them, including the creation of a mouth-watering menu. For couples looking to make their wedding menu a highlight of their night, here are some of our favorite options that will blow your guests away.
Food Trucks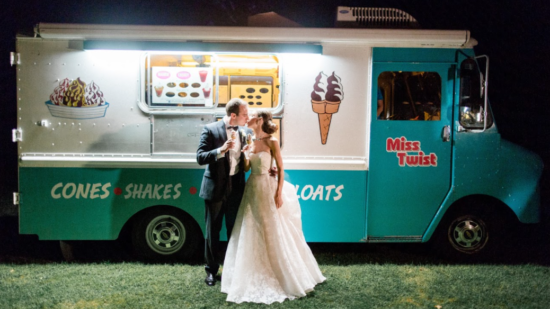 Food and drinks are a sure way to create a memorable event so why not use food trucks as they are, quite simply, the coolest. One of the best things about getting a food truck for dinner service on your special day is that you can find a truck that specializes in absolutely anything! Whether you and your partner are super into Mexican food or artisanal hot dogs, food trucks are the perfect way to bring a delicious, and unique experience to you and your guests on your special day.
Crawfish Boils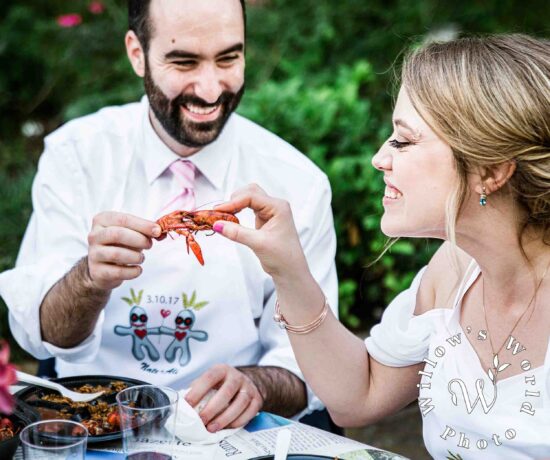 A crawfish boil is, admittedly, not for the faint of heart. It's hands-on and messy, which can be a little intimidating especially when one of the most important people at the party is wearing a white dress. On the other hand, nothing brings a group of people together like sitting around a huge table absolutely CRUSHING fresh and spicy seafood. This delicious feast will definitely be an unexpected twist and a moment none of your guests will forget.
Cocktail Popsicles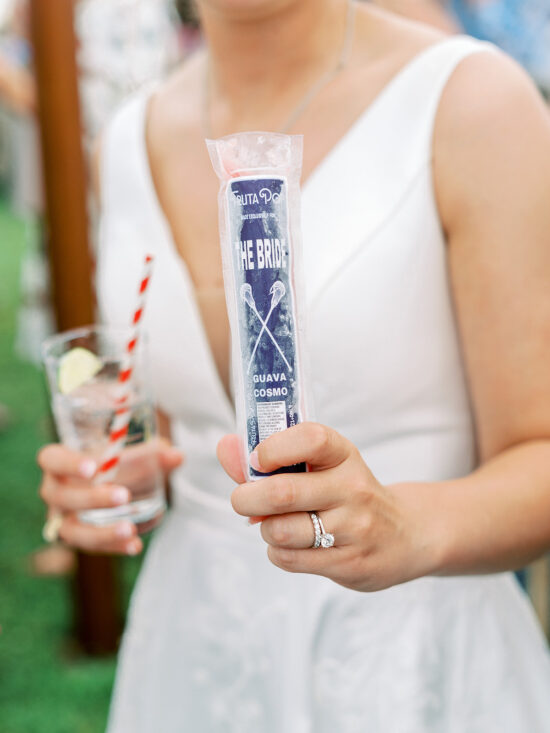 As summer celebrations arrive, a key planning detail is how you'll be able to keep your guests cool and comfortable during warm weather celebrations. The perfect answer? Cocktail popsicles! These treats are perfect because they can be consumed while your guests continue dancing or if they need to literally chill out. You can even customize your pops to be your favorite drinks; one for you and one for your partner.
Comfort Food Favorites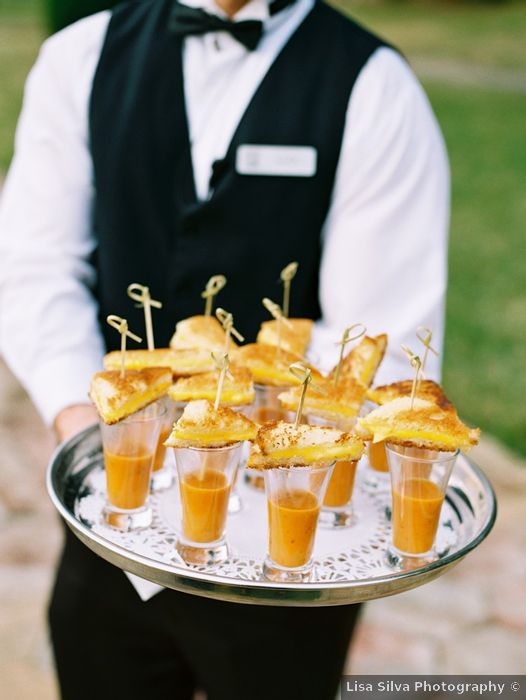 Nothing hits the spot quite like a grilled cheese sandwich dunked in a cup of warm tomato soup. Bring that sense of comfort to your wedding day by sprinkling your wedding menu with your own take on familiar favorites. You could do anything from a gourmet mac and cheese station to build-your-own french fries bar and have the meal of your life! It's your day, why not have exactly what you're in the mood for while also creating an unforgettable and delicious presentation?
The Ultimate Breakfast-for-Dinner Spread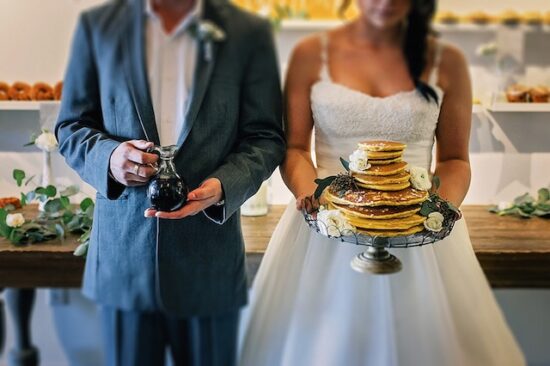 It might seem silly, but breakfast-for-dinner is the ultimate menu option. You've got sweet options covered with pancakes, waffles, and french toast and you'll have savory locked down with eggs and bacon. You would even have drinks covered with mimosas and bloody marys. Serving breakfast-for-dinner brings all of the amazing energy of Sunday brunch to your wedding celebration. Plus, with any leftovers, you're already set for breakfast the next day!
The food served at your wedding celebration is a great way to add unexpected fun for you and your guests. It's also an opportunity to include you and your partner's interests and personalities in your wedding celebration. These options, while certainly delicious, are not the only ways that you can make your menu exciting. Let us know what you served or will serve at your wedding by tagging us on Instagram @impact_collective. If you're looking to see how we help you build a wedding celebration you'll never forget, click here to set up a consultation with us and learn about all the services we offer.