4 Wedding Cake Alternatives That'll Have Your Guests Going Back for Seconds
Posted on
By: Sarah Hauk
Featured image by: Martha Stewart
Wedding cakes are the standard dessert of choice for weddings. It's a very traditional choice, and many couples love keeping this tradition alive. However, not all weddings – or couples – want to stick to the traditional path. At IMPACT Collective, we love working with our couples to create a wedding that caters towards every need and want for their big day. This task ranges all the way from  big picture planning, like the venue, to precious details, like your dessert of choice. If you're looking for a non-traditional wedding cake alternative that'll fit you and your spouse-to-be's taste. Read below about our favorite options!
Doughnut Wall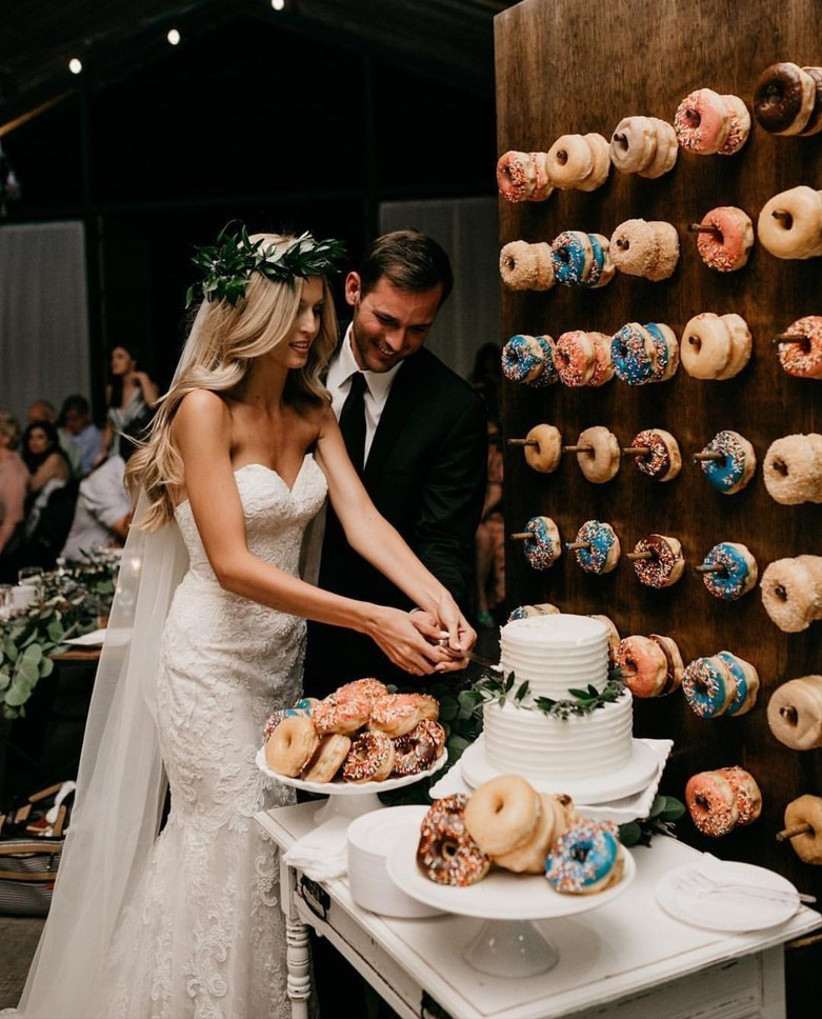 Though you might find it hard to believe, there are people that truly do not like cake. If this sounds like you or some of your guests, this is the dessert option for you. Doughnuts are an American classic, and you really can't go wrong with an entire wall of them. You can mix up the flavors and designs to create a wall that's equally as stunning as it is delicious. If you want to take it the extra mile, you can even hire a caterer that will help you turn the doughnut wall into a design of your monogrammed initials. Not only can your dessert be tasty, but it can also be picture perfect (until the guests get hungry for dessert, of course).
Cupcake Tower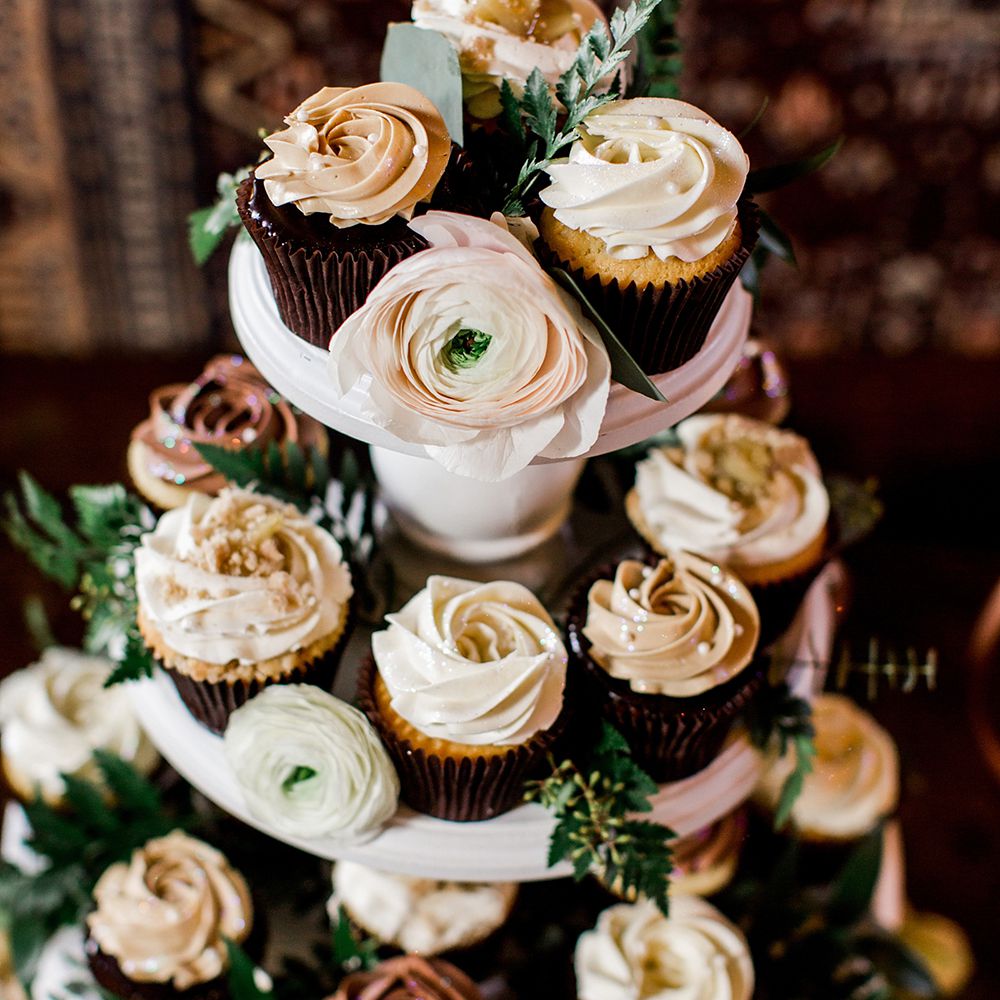 While their ingredients are typically the same, cakes and cupcakes are vastly different. A wedding cake is the standard dessert served at a wedding, but it can sometimes be an impractical option. Large weddings require large cakes. Larger cakes typically require non-cake structures such as cardboard or a rice krispie treat base in order to hold its weight. This is not a practical option if you have to feed many guests. A cupcake tower on the other hand allows you to accommodate for a large guest list while still maintaining the authenticity of your dessert. You also have a lot of creative freedom with this option and can design and accessorize it in any way you want.
Croquembouche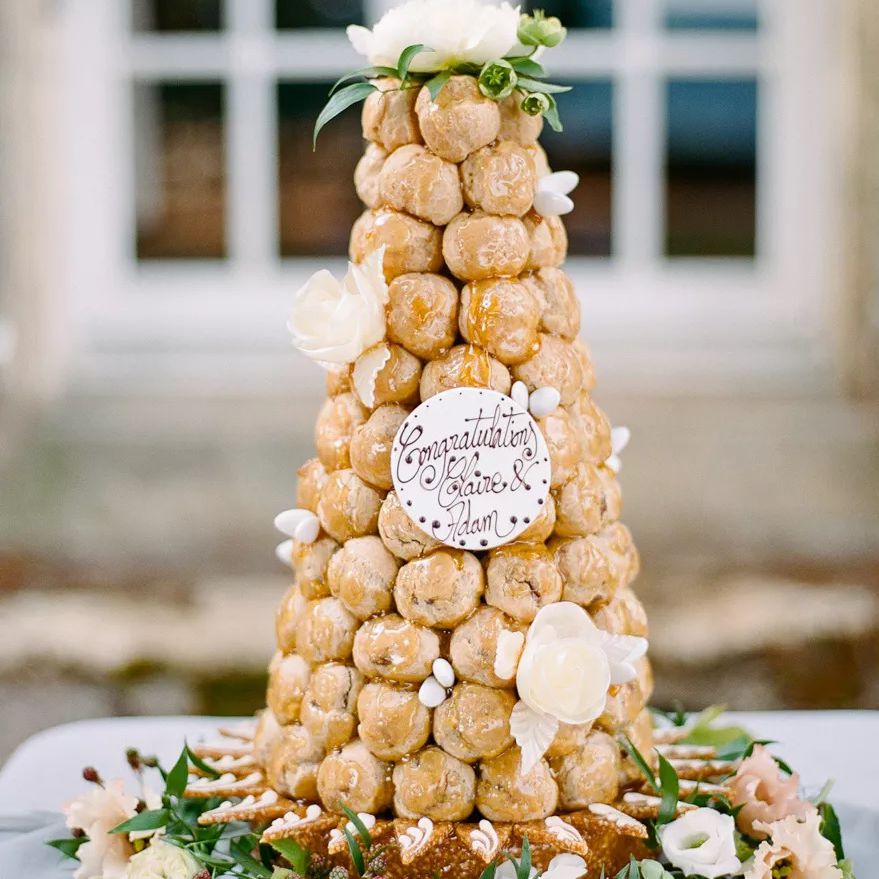 This French confection is a tall-standing pyramid of puff pastry bound with threads of caramel. This dessert is very common for weddings in France and Italy, but we don't see too many of these treats in American weddings. This tasty dessert can also serve as a decorative centerpiece in your reception. For couples that want an extra flare, you can add sparklers at the base of your puff pastry pyramid. If you like a more classic and traditional style, you can mount crystallized fruit or candied flowers to make your design stand out.
Candy Bar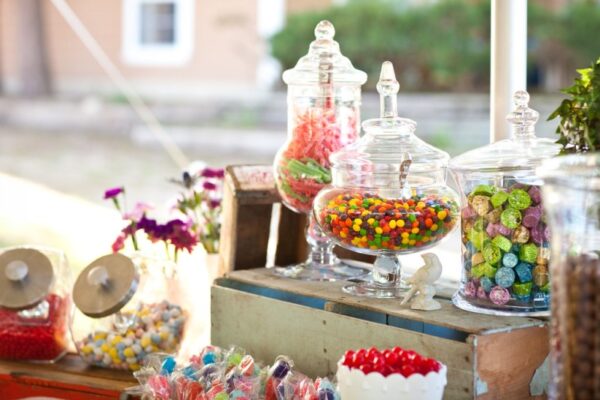 For this option, you can choose to either serve candy as the main dessert or offer it in addition to one of the options we already listed. A candy bar table can be made inexpensively and serve to embellish your reception space. You can use pretty crystal or glass containers like the ones shown here to add an elegant and refined touch to your sweet treat. You can opt for colored candies and wrappers that match your wedding's color scheme in order to make a more cohesive space. Any way you decide to do it, this candy bar will have your guests feeling like kids again. 
No matter which option you choose, your guests will love celebrating your special day over a delicious plate of dessert – whatever it may be for your wedding. If you feel like every option is just too sweet to pass up, you can always opt for more than one! No one has ever had an issue with a surplus of dessert choices, and your guests certainly won't be disappointed by your decision. If you try out one of these cake alternatives at your wedding, tag us @impact_collective and let us know how your guests liked it! If you are interested in our services, please schedule a call with us here.