When the IMPACT Collective Team Planned Their Own Weddings!
Posted on
By: Eddie Fam
Featured image by: Focus Fine Photography
Our wedding clients are always asking us the ins and outs of our own wedding planning so we came together to provide you with a behind the scenes look!
EDDIE FAM, FOUNDER & CEO
Having proposed to his now wife Christine on a hard hat tour of Museum of the Bible, our Founder and CEO, Eddie Fam planned his own wedding in 2017. What made the experience special was hosting the reception at The Winery at Bull Run, a historic 1800's Civil War venue that Fam had launched in 2012. Family and friends were able to relax in the beautiful countryside while sipping delicious, award-winning Virginia wine and dancing the night away. The perfect wedding vibe was set with rustic charm, history, and elegance combined with breathtaking panoramic views of the vineyard and horse farm. The chic look of reclaimed wood and wine barrels and the romantic stone ruins of their historic Hillwood Mansion were the perfect backdrop for this awesome celebration.
As an event planner of 23 years, Fam underestimated the daunting struggle and pressure that came along with planning his own wedding while trying to strike the balance between being the fiancé, groom, son, brother and lead coordinator. It wasn't until the last week before the big day when Eddie began to feel overwhelmed with last minute details and unexpected stress that continued through the end of the rehearsal dinner. Fortunately, IMPACT hired 2 day-of-coordinators to elevate the wedding to transform into the best day ever. Because of these experiences, Fam is able to understand and empathize with IMPACT's wedding clients and be able to address their needs from a personal and unique perspective. Now more than ever, Eddie loves to go the extra mile to ensure that his clients are set up for success while having the time of their lives. Recently, Eddie and his wife Christine welcomed their baby boy Justice Grace Fam into this crazy world!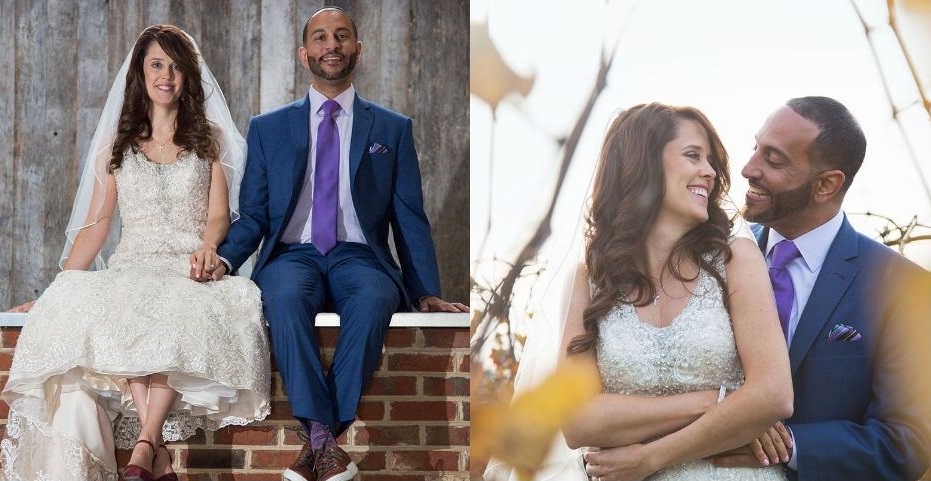 JANA MCDONALD, EVENT MANAGER
Jana and her now husband Chris have always dreamed about a wedding at the beautiful Smith Mountain Lake in Southern Virginia where her in-laws have been living for 40 years. Her creativity and attention to detail made it easy to plan the wedding of her dreams. However, the closer the wedding day approached, the more the anxiety and stress level increased, especially since Jana's family was traveling all the way from Germany with whom she hadn't seen for almost 2 years. Although she had a professional Wedding Coordinator, Jana couldn't completely let go of the control the day before her wedding plans leading up to the big day. Despite having paid close attention on her wedding day, everything went smoothly and everyone had a blast. Jana and Chris just celebrate their 2-year anniversary. Cheers to them!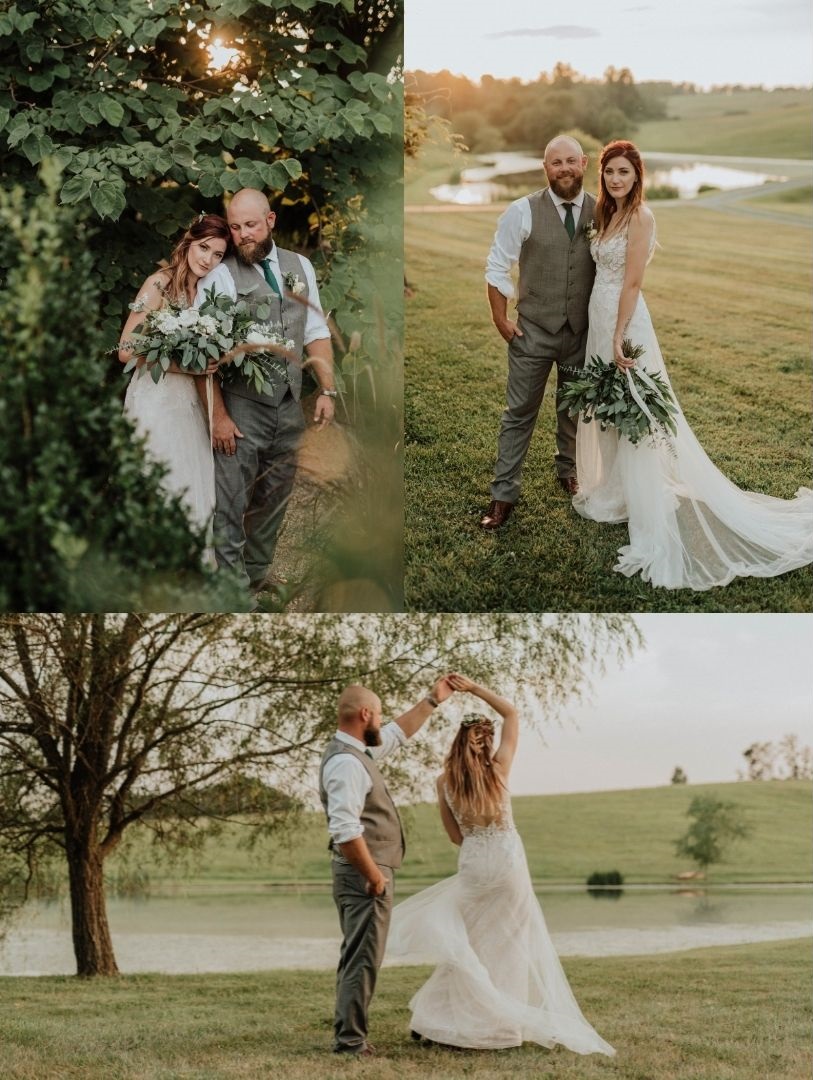 HALEY REDMOND PETRILLI, WEDDING & EVENT DIRECTOR
Planning her own wedding was one of Haley's greatest challenges as well as greatest joys. Being a wedding planner for over a decade, Haley knew the must haves and do not do's of planning her destination wedding. However, there is also a lot of pressure and expectations that come along with being a planner and a bride. Haley was recently married on September 5 in the beautiful San Jose Del Cabo, Mexico. Out of all of the many weddings she has planned and been in, her wedding day was more than she could have ever dreamed of.
Unique classic architecture and timeless beauty were a priority for Haley's and destination wedding venue. After extensive research, Haley chose the one and only Palmilla for her ceremony and reception. That classic chic style certainly led to a more formal destination wedding than one that's barefoot in the sand (though this couple still enjoyed amazing ocean views). Haley's ceremony was held on the steps of a beautiful Spanish chapel which sits at the heart of the property. Guests were greeted with a glass of champagne upon arrival and were able to take in the beauty of the chapel terrace. For her ceremony, Haley chose classic design elements with a beautiful floral staircase adorned with white blooms and greenery accented with lanterns.
After the ceremony, a traditional Spanish mariachi band lead guests down the winding palm tree lined path to cocktail hour where guests enjoyed plentiful appetizers and cocktails featuring their signature drink "The Presley", named after Haley's puppy, a white wine sangria with fresh local fruit. The reception and dinner location were one of Haley's favorite aspects, as she chose to host her guests to cocktail hour and dinner on the Aqua terrace overlooking sunset on the Pacific Ocean. The award- winning resort, famous among celebrities worldwide, was stunning. The kings table hosted the couple's closest family and friends and was elegantly dressed with stunning sprays of white flowers with gold accents that complimented the venue and Haley's classic glamorous style. After their four-course dinner, Haley and her guests danced the night away and later enjoyed late night tacos and a dessert bar featuring the couple's favorite desserts.