Our Top Winter-Themed Wedding Ideas!
Posted on
By: Holly Anderson
Christmas is known to be the most wonderful time of the year and for good reason! The holiday decorations are a bright, colorful, and blissful way to make your winter-time wedding a stand-out day and one to remember for years to come. Here at IMPACT we have a few inspirations on how to make your winter wedding a joyous occasion for all and a romantic time for you and your spouse. 
Festive Holiday Wedding Invitations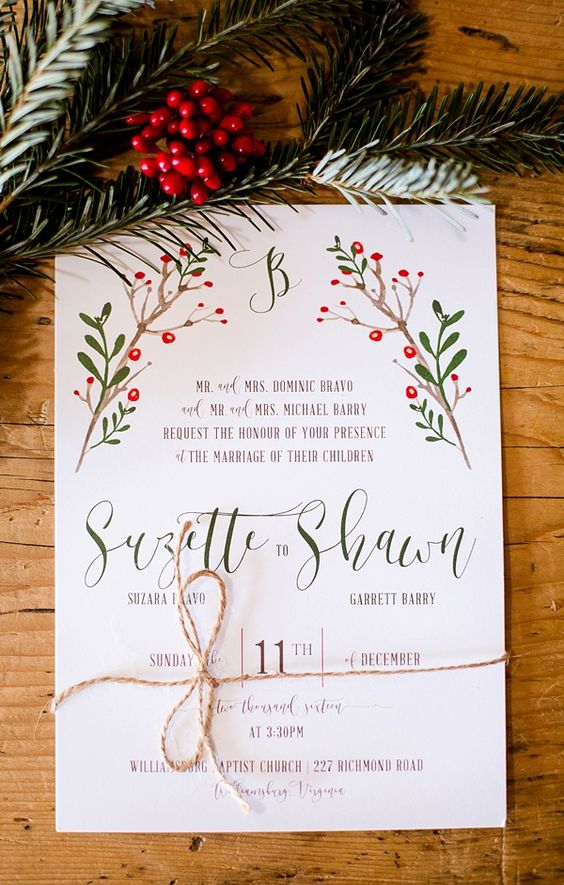 Set the tone of your wedding by sending out holiday-themed invitations to your guests. We suggest adding bright Christmas colors such as red and green, and holiday-inspired designs like pinecones, holly, and poinsettia plants. This will bring all of your loved ones cheer and prepare them for the joy of your big day!
Winter Wedding Decor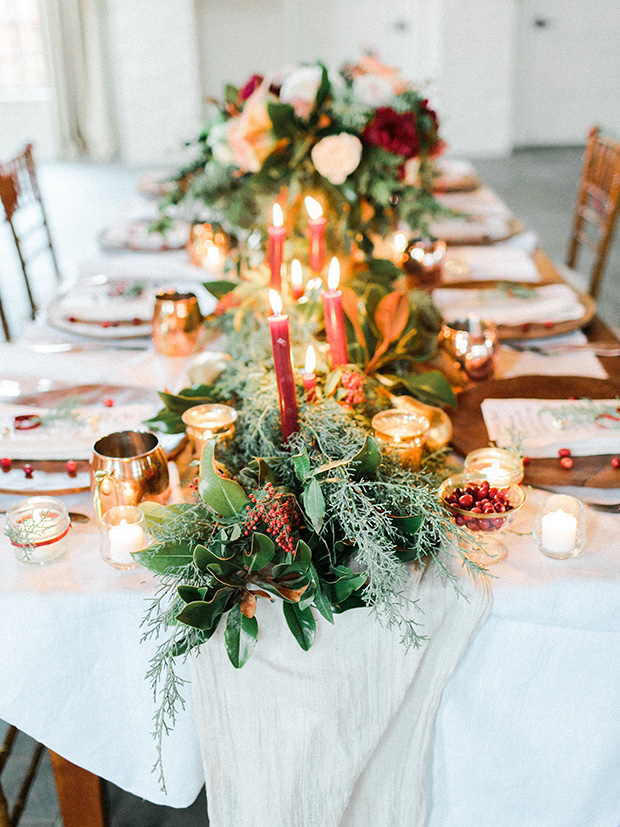 Welcome your guests with a warm and cozy feeling to your space with some seasonal accents to adorn the high points of your venue such as wreaths, string lights, candles and garland. For all of these decoration options you can add some woodland-inspired details to make them even more festive such as painted acorns, holly, and pine cones. These additions will dress up the otherwise bare spaces in your venue and give an undeniably cheerful ambiance.
An Elegant Winter Wedding Cake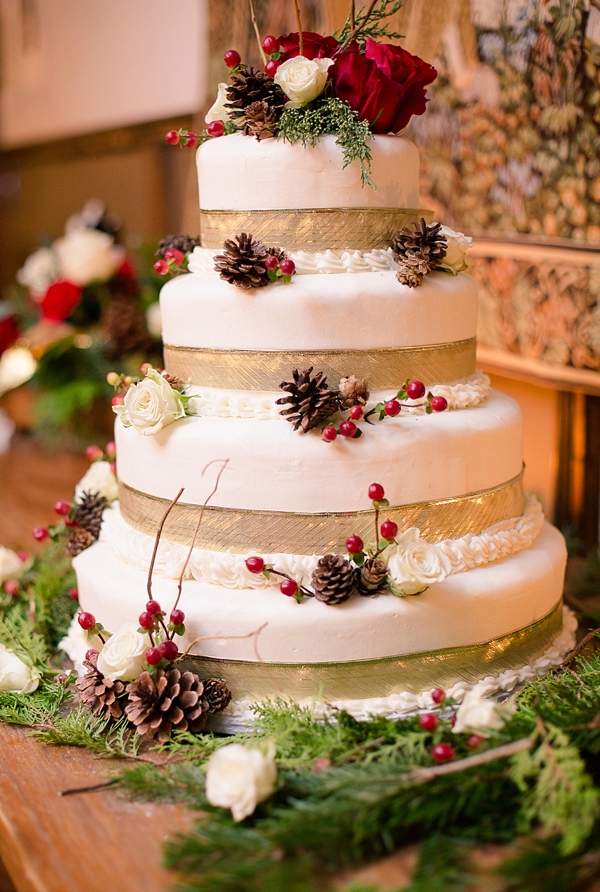 There are so many ways to implement fun Christmassy designs into your wedding cake. Touches of seasonal greens to holiday colors and enchanting sparkles of gold and snow. You can make your cake as minimalistic or extravagant as you wish to create a chic looking wedding cake. It's all about the details! For an extra touch, play with your cake flavors too. Some popular choices include red velvet, peppermint bark, and black forest cake.
Holiday Beverages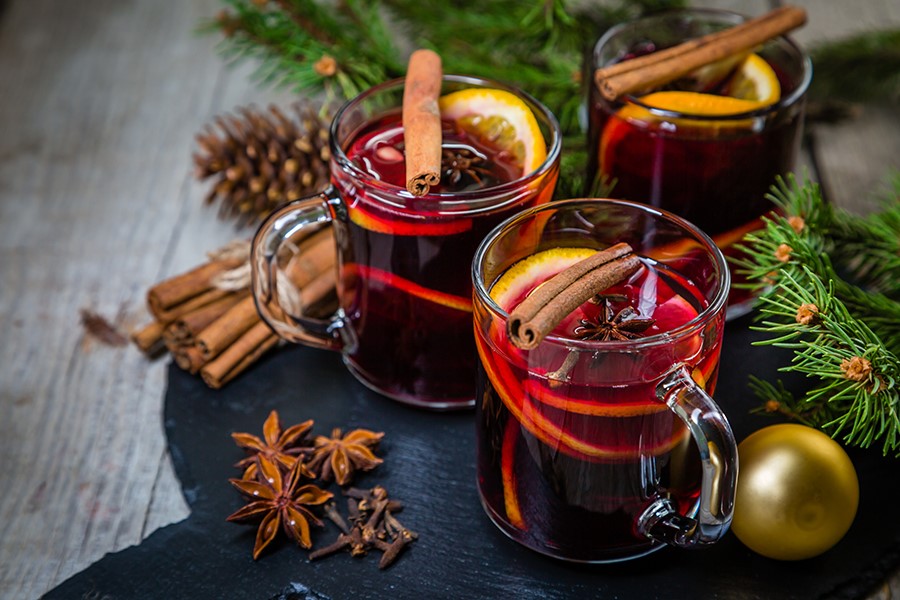 Entice your guests with some delicious drinks. You can have an array of beverages that will warm you up with a taste of the holiday season. Some cocktails that are popular choices during the winter-time include a mulled wine, a cranberry ginger fizz and a peppermint martini. Hot chocolate and a holiday punch can also be added as non-alcoholic options. You can set up a hot chocolate bar with classic topping choices such as marshmallows, candy canes and more.
Decorative Christmas Trees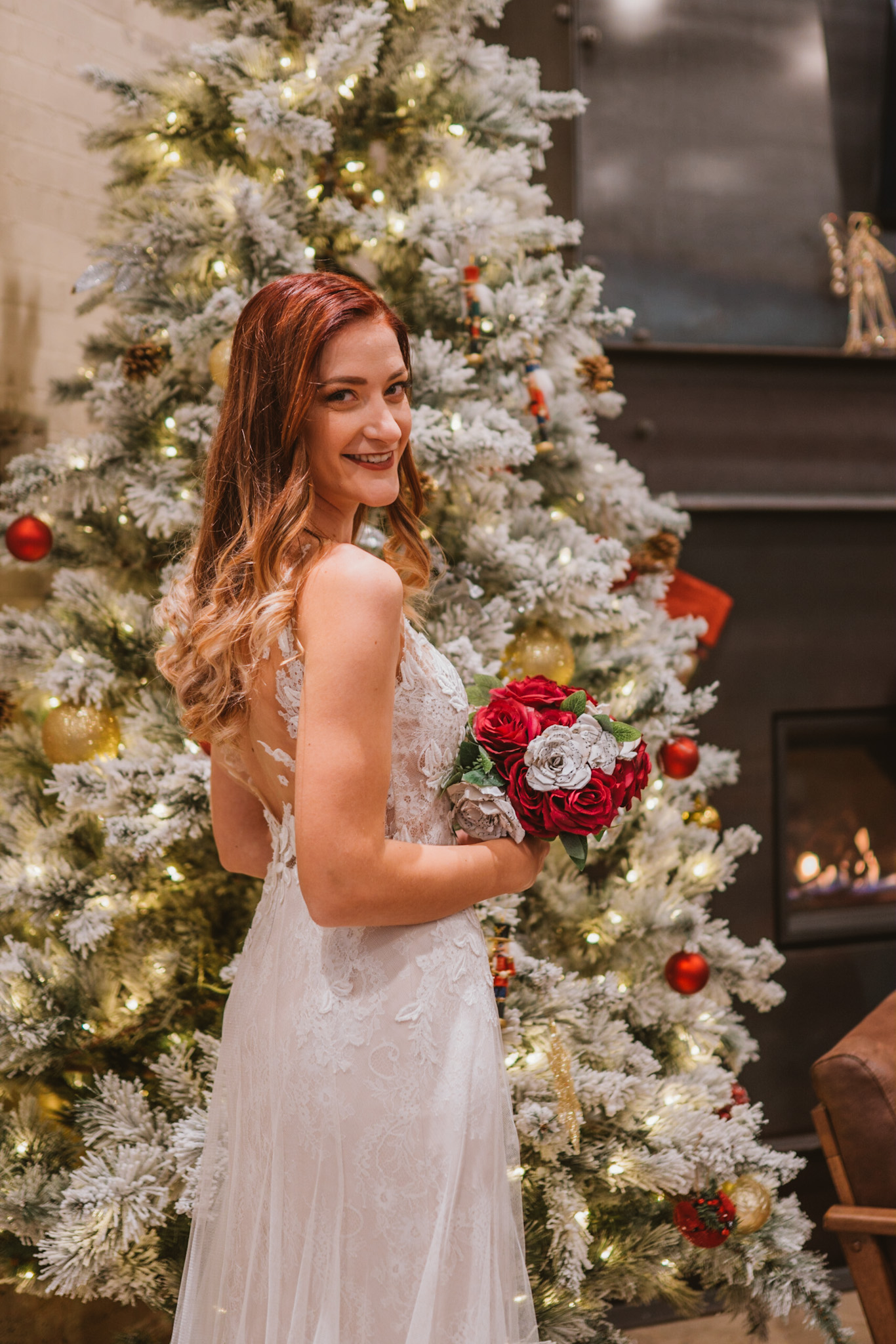 Don't hesitate to add real Christmas trees around the venue to add to your Christmas/winter theme! The fresh pine scent of the trees will give a nostalgic, at home feel to everyone that comes near. In addition, the shining lights and decorations that are hung will be a great space for taking some incredible pictures of the wedding party! You can add your own special touches by hanging customized ornaments with everyone's names, or anything else that would be unique and meaningful. 
We hope these ideas inspired you to have your special day during the winter time. Although the temperatures might be cold, you can still have a cozy winter-themed wedding inside. Additionally, if you need help with making your dream wedding come true, we at IMPACT can assist you with that. Please contact us here for additional information about our planning services. 
From all of us at IMPACT Collective, we wish you a safe holiday full of hope and joy for all!