Benefit Concert – Tenth Avenue North's "I Have This Hope Tour"
Posted on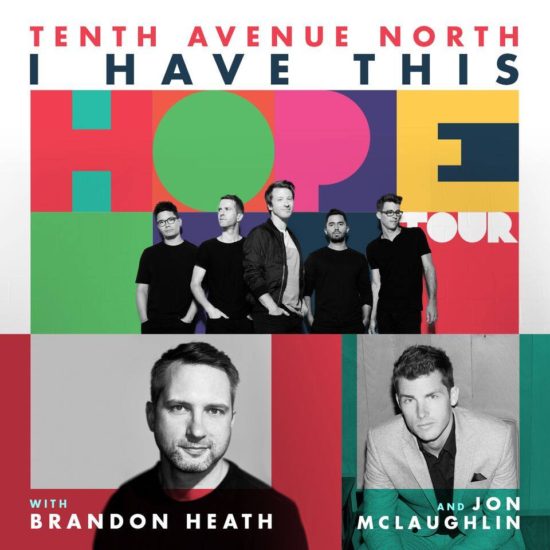 MCLEAN, VA (September 15, 2017) — IMPACT Collective is presenting Tenth Avenue North benefit concert with special performances by Brandon Heath and Jon McLaughlin to benefit the Meant 2 Live Foundation.  The concert being held at Smith Center in Mclean Bible Church is part of the exclusive "I Have This Hope" tour.
Tenth Avenue North is a Dove Award winning band with Top 5 singles on three radio charts. The tour namesake is the band's current radio single that is No. 2 on the National Christian Audience chart from their most recent album Followers.
Special guest Brandon Heath is an Emmy Award winner with five GRAMMY® nominations and an American Music Award nomination. He is a six-time GMA Dove Award recipient and nominated as BMI's 2014 Songwriter of the Year. Jon McLaughlin has been nominated for an Academy Award and performed his top song "So Close" during the Oscars which was also performed in the film Enchanted starring Amy Adams and Patrick Dempsey.
This concert will benefit Meant 2 Live Foundation who provides funds that support the impoverished lives and communities around the world. Proceeds from this concert will further help improve these communities and individuals in need. With their efforts, the foundation can extent their reach in education, medicine, culinary, and spiritual programs.
Concert & Ticket Details
Friday, October 20th – Acts begin at 7:00 p.m. McLean Bible Church 8925 Leesburg Pike, Vienna, Virginia 22182-  General Admission: $29 and VIP Admission: $49. You can purchase your tickets at http://www.jamminjava.com/event/1498859.
About IMPACT Collective 

IMPACT Collective is a dynamic event management company based in Washington, DC. We specialize in experiential marketing, concert production, wedding planning, and venue sales. We aspire to be socially conscious and to impact our clients through passion, collaboration, and dedication. A few brands represented under IMPACT's umbrella include Meant 2 Live Foundation, Splendor, and The Winery at Bull Run.
About Meant 2 Live Foundation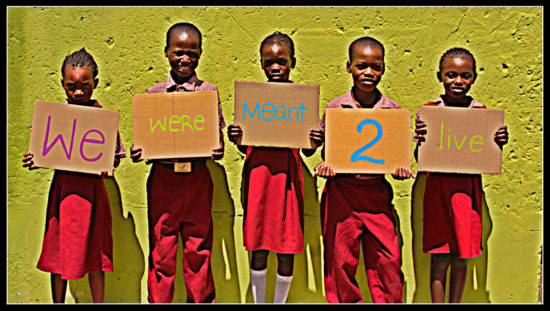 The Meant 2 Live Foundation strives to empower lives of those impoverished around the world. By serving for the belief that all humans are meant to live a meaningful life of purpose they strive to make a difference. Their vision is to see the global communities lifted, empowered, and transformed by the grace of God. As all humans are meant to live a life full of purpose, Meant to Live foundation is compelled to help those more misfortunate. For more information, please visit: http://www.meant2live.org/#!/home-page
###
For Immediate Release:
Media Contact:
Paige Shahryary
703-224-8039