How to Throw an Epic Halloween Party!
Posted on
By: Cara Davis
Halloween is a time where everyone likes to dress up and host fun events with coworkers, friends, and family. It is the perfect time to get creative and provide guests with an unforgettable experience! Spooky decor, drinks, food, music, and games will make your event even more special. Here at IMPACT Collective we have some creative ideas on how to throw an epic Halloween-themed party.
Add Some Festive Decorations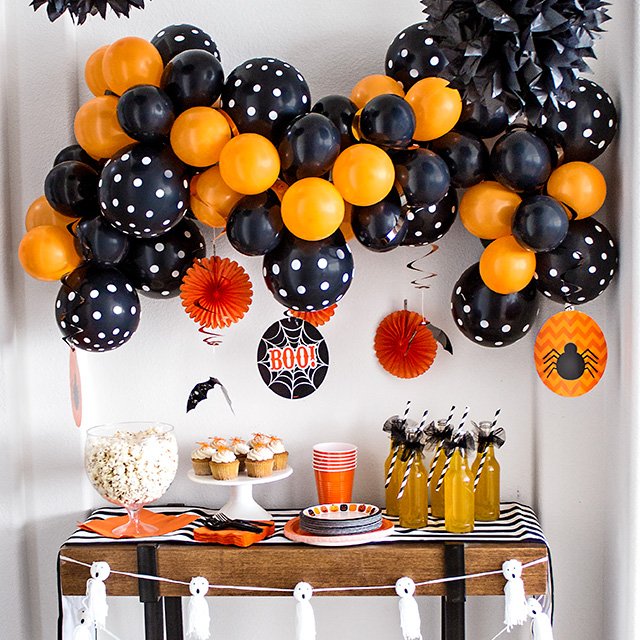 By: Party City  
Halloween decorations will take your party to the next level. Adding orange or black pumpkins and Jack O' Lanterns around your event will make it more festive. You can find great Halloween banners, cups, and plates at your local party store or online. Black, grey, or white gauze is perfect to replicate spider webs throughout your event space. Metallic letter balloons are a big trend in party decor these days, and you can definitely make these Halloween-themed. Opt for black or orange metallic balloons and write "Boo" or "Happy Halloween" on them. A balloon archway or Halloween colored curtain tinsel would be fitting as well. Lastly, a Halloween-themed backdrop will be the perfect spot for your guests to take great photos. These creative decor ideas will help you throw an epic party for your guests. 
Make Halloween Inspired Food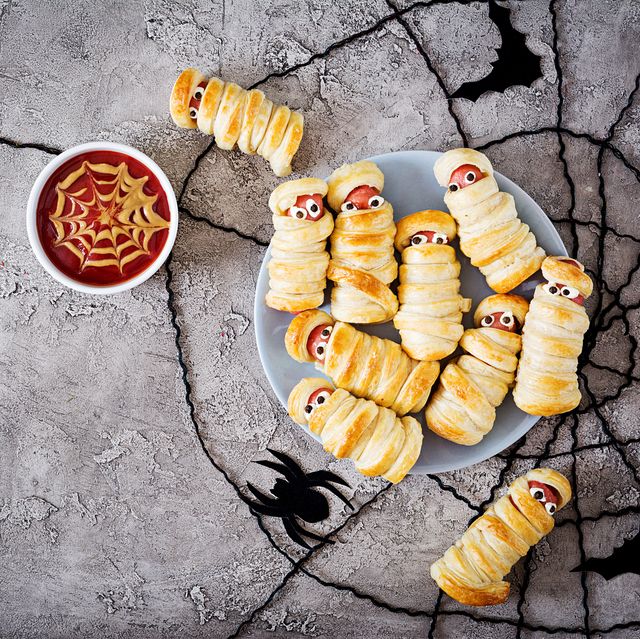 By: Country Living Magazine 
There are endless ways to incorporate Halloween-themed food ideas at your event. This is the time to get creative and transform your ordinary food festive. You can make simple pigs in a blanket, but instead wrap the dough in a crisscross pattern and add edible eyes to create mummies in a blanket or arrange vegetables on a tray to create a spooky skeleton. Take your classic deviled eggs, sprinkle them with extra paprika and add a green stem to create pumpkin-shaped deviled eggs. Take a candy apple and decorate it with food colors and sprinkles to make it look like a skeleton or pumpkin. Plus don't forget to display some candy since Halloween is best known for all the candy you can get. These spooky food ideas will be a hit at your event. 
Craft Some Festive Drinks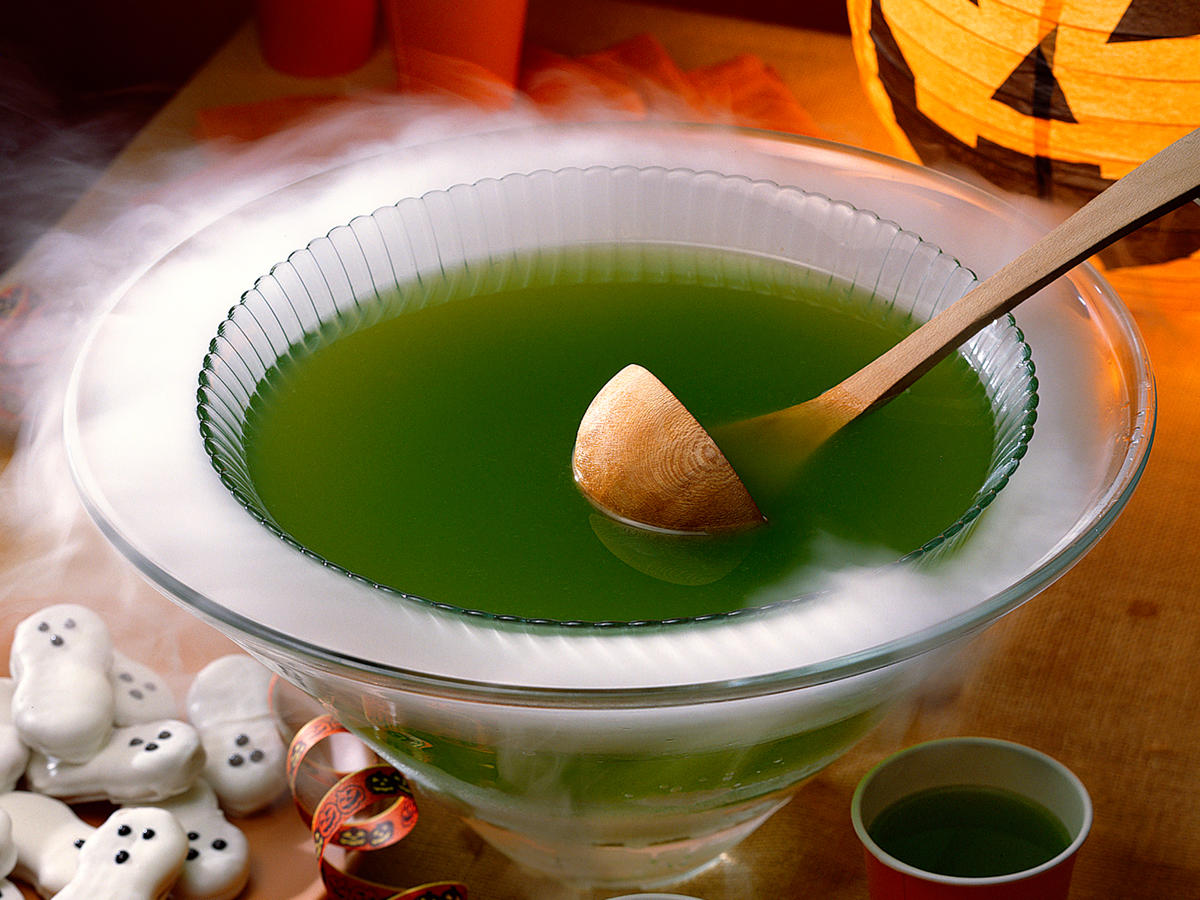 By: MyRecipes 
There are a variety of spooky drinks options for your event. Depending on your party, these drinks can be made with alcohol or without. A green witches brew punch bowl or a blood orange margarita can be the next hit at your party. A pumpkin apple cider will warm up the guests if you are experiencing chilly fall temperatures. These drinks will not only taste yummy, but will also act as festive decoration at your event! 
Halloween Games That Will Keep Your Guests Entertained All Night
From: Amazon
Fun party games will keep your guests entertained. A costume contest is a great opportunity for your guests to get creative with their costumes. Offering prizes for the winners of the best costume will add a fun competitive approach to your party. Additionally, hiring a tarot card reader or psychic will definitely fit with your spooky theme. If you are hosting a more intimate party, games like charades and trivia might be a great option for you. Halloween Movie Trivia is a fun way to test everyone's Halloween movie knowledge and Halloween charades is sure to leave everyone laughing. You can find templates online or create your own. These games will add a fun element to your party to ensure your guests stay entertained.
Festive Music That Will Have Your Guests Dancing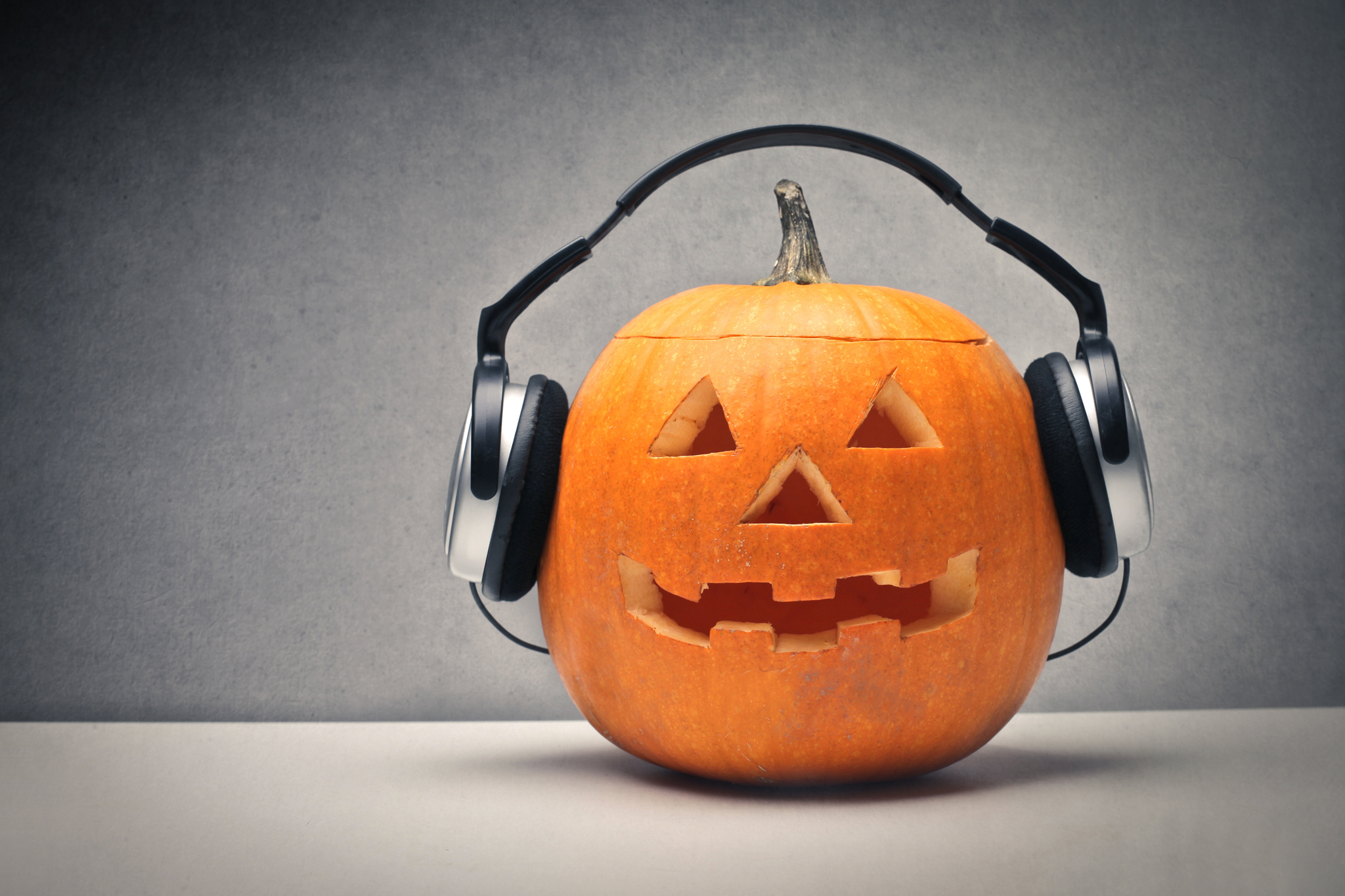 By: Timeout 
Create a Halloween soundtrack to play throughout your party. There are lots of Halloween inspired songs that would be perfect for your event. Your music choice will set the mood for the event. Songs like "Monster Mash" by Bobby Picket, "Thriller" by Michael Jackson, "Ghostbusters" by Ray Parker Jr, "Cannibal" by Kesha, or "I Want Candy" by Bow Wow Wow are classic hits which will get your guests on the dance floor. All of these songs will make your event livelier and get everyone in the Halloween mood. 
A Halloween-themed event is the perfect place for you to showcase your creativity. It's an opportunity to be festive with coworkers, family, and friends. We hope these creative ideas will inspire you to throw a spooky event!