How to Throw a Successful Thanksgiving Dinner!
Posted on
By: Arnoush Shobeirian
Thanksgiving is around the corner, and this year we are all celebrating a little bit differently than we have in previous years. Due to the circumstances surrounding the pandemic, we haven't seen our friends or family as much as we would like. Thanksgiving dinner can be stressful for all of us however, we are here to make this cheerful gathering easier on you. Here at IMPACT, we have some great tips on how to throw a successful Thanksgiving dinner for you and your loved ones.
Setting Your Table, the Night Before!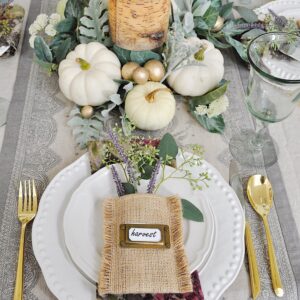 By: Country Living Magazine 
One very important and beneficial part of prepping for Thanksgiving dinner is setting your table the day before. This will help you finish other important tasks the day of like preparing your yummy Thanksgiving dishes. Additionally, you will not feel rushed setting your table. This way you can have more time to be creative with your table setting and place some fun centerpieces on the table. 
Not Everything Needs to be Fresh Out of the Oven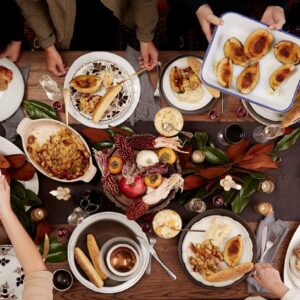 By: Delish
Typically, there are many dishes that we want to have on our Thanksgiving dinner table however, most are prepared in the oven and you might not be able to cook all dishes at the same time. You can either precook your side dishes and keep them warm until dinner or have specific family members prepare certain side dishes. You also have the option to buy ready-to-eat dishes such as pumpkin pie, stuffing, cranberry sauce, gravy and more. This option allows you to focus on dishes that are important to you. 
Don't Experiment with New Recipes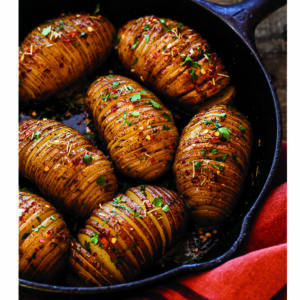 By: Country Living Magazine
Have you ever seen a recipe on Pinterest that you wanted to recreate? New recipes can be challenging, and Thanksgiving Day should not be the day for you to experiment with a new dish. This can add more stress to your prepping and the dish might not turn out the way you imagined. So, if you'd like to incorporate a new dish on Thanksgiving, try it out a couple weeks before. At the end of the day, your loved ones will enjoy your cooking and especially your company!
Don't Be Nervous to Ask for Help!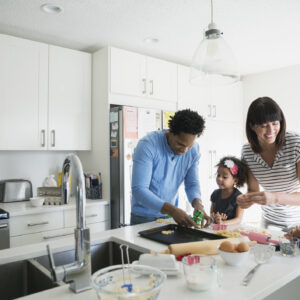 By: Love to Know
Thanksgiving is a joyous event for you to spend quality time with important people in your life. So rather turning down help from others, ask your guests to bring their special dish. Turn it into a potluck and have each of your guests bring dishes that they enjoy cooking.
The most important advice we have for you is to relax and enjoy Thanksgiving. This is the time of the year to appreciate the amazing food that has been prepared and more importantly the many blessings we each have in our lives. We hope these couple tips help you to destress and throw a successful Thanksgiving Dinner.
Cheers from our table to yours. From all of us at IMPACT Collective we wish you a happy and safe Thanksgiving!