Finding Your "Something Blue" For Your Wedding Day
Posted on
By: Maya Hettleman 
As your special day approaches, you're sure to be on the hunt for your something old, new, borrowed and blue. Sometimes, the most difficult thing to figure out is your "something blue". Finding the perfect blue item will offer the classic pop of color that you might be looking for! Here at IMPACT Collective, we included some of our favorite ways to work your "something blue" into your wedding look.  
A Pop of Blue For Your Shoes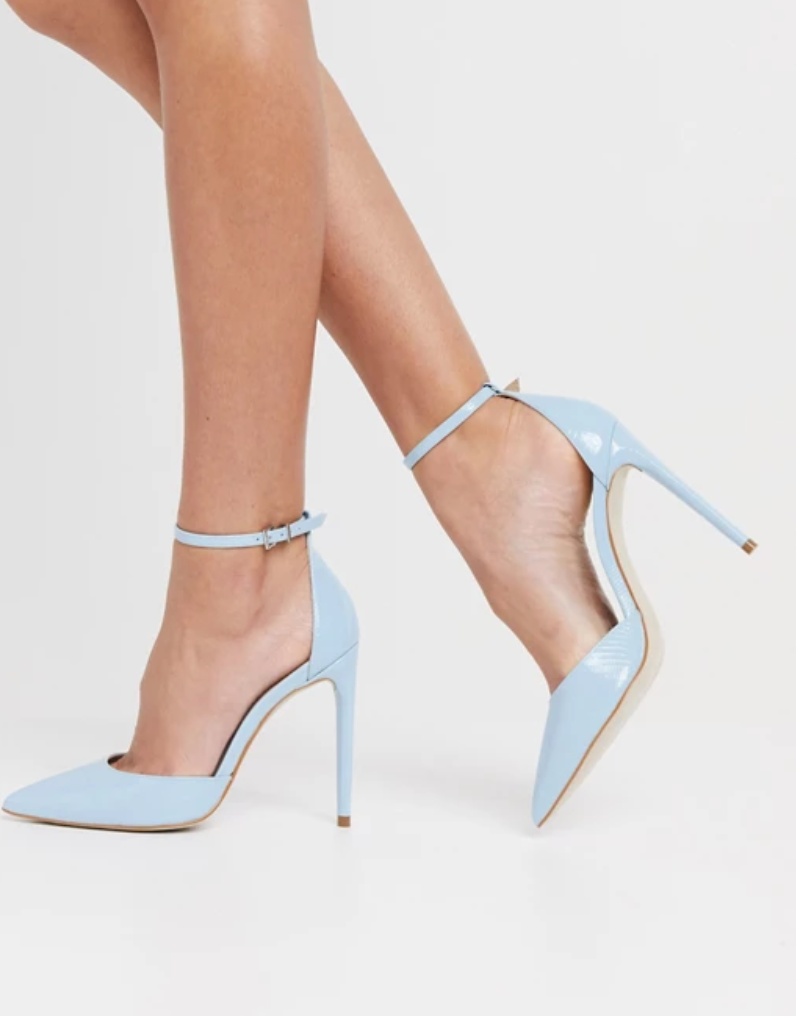 Give off a hint of blue by adding a bold choice of footwear under your wedding dress. From a strappy light blue stiletto to an electric blue pump, anyone that catches a glimpse of your heels will be privy to your clever inclusion of the color amid every other beautiful detail. We love these ankle-strap heels from Steve Madden, perfect for standing at the altar and looking fabulous!  
A Perfect Blue Manicure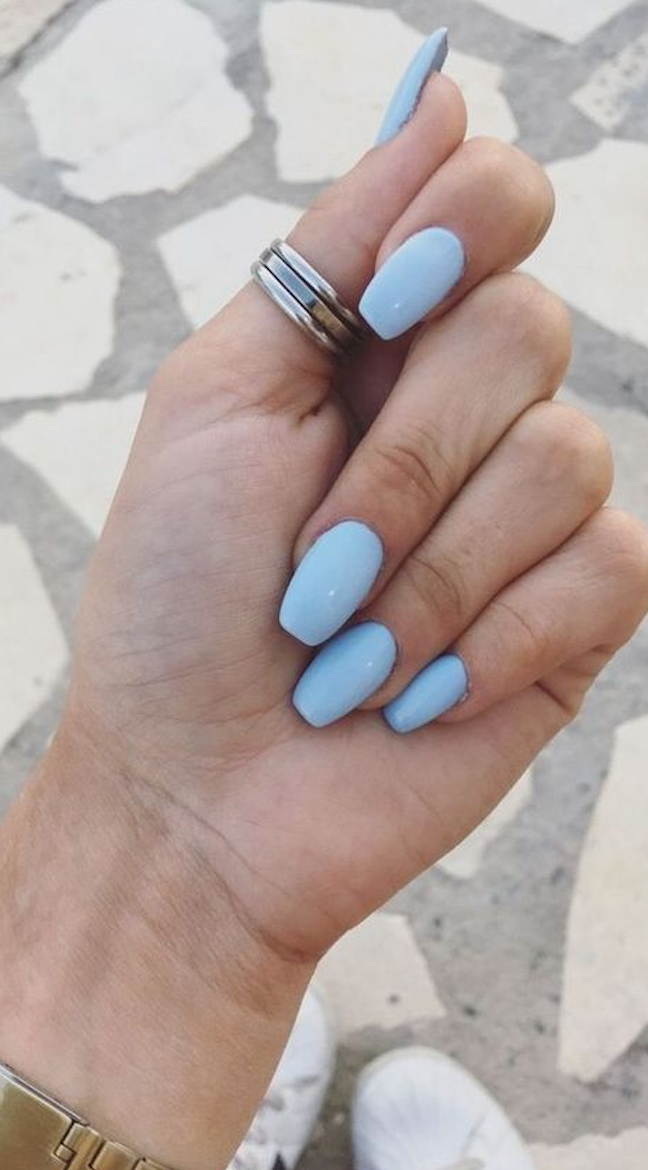 Bring your "something blue" closer to eye-level with a fresh blue manicure. From a clean fully blue style, to color blocking, sparkle or a blue take on the forever classic French tip, we are completely in love with all of the ways that your "something blue" can be showcased. You can either go to a salon or purchase polish to do your own nails before your big day.  
Hidden Blue in Your Jewelry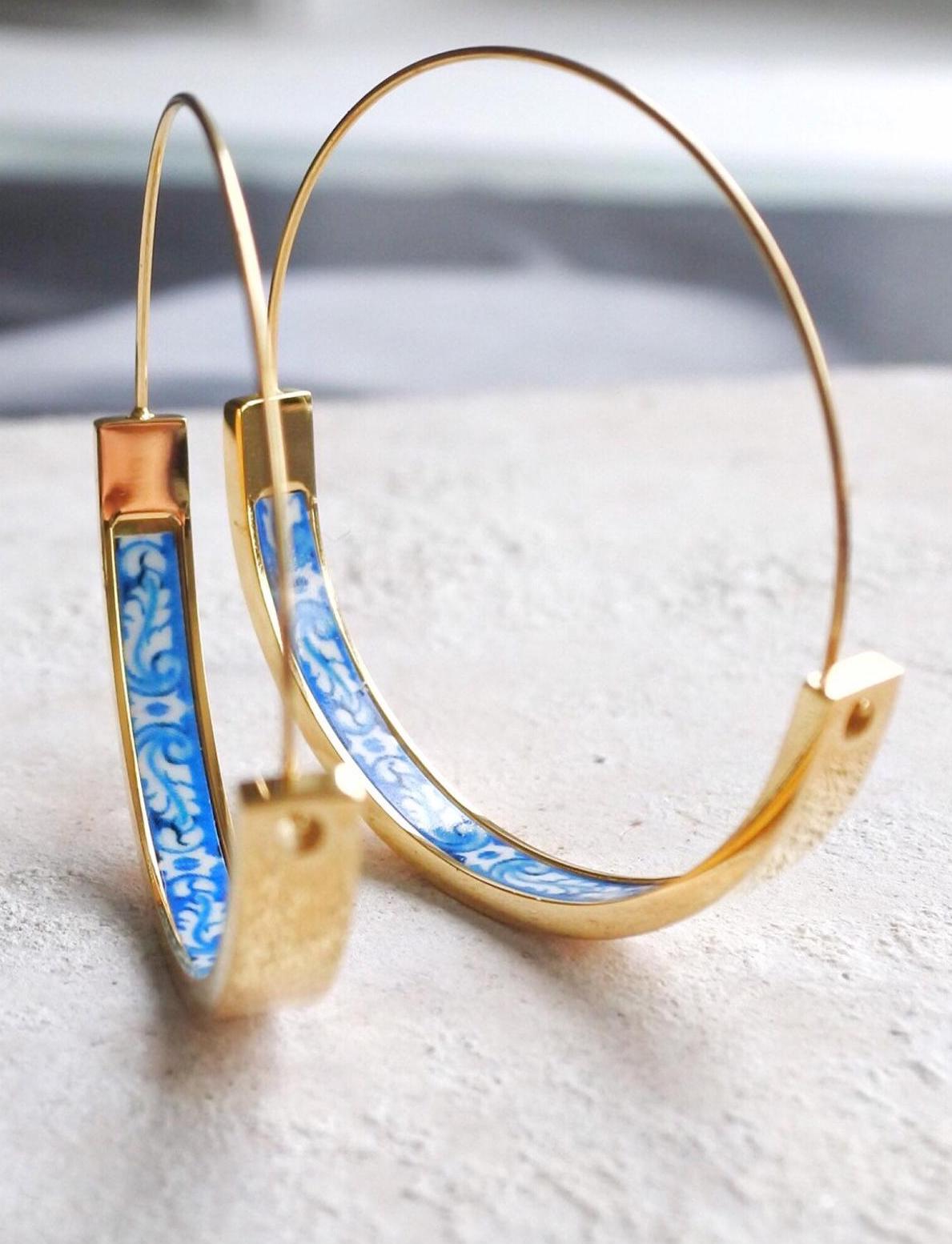 The most elegant, yet understated way to incorporate a pop of color is through your accessories. Our favorite way to sneak in hints of blue into your look is with some statement earrings. With all of the glamour of your special day from the hair to the makeup, and of course, the dress — this can be the perfect way of tying in your "something blue". We love these blue tile hoops from Átrio, a perfect blend of a timeless classic with a touch of blue just for you! 
Incorporate Blue into Your Wedding Hairdo
Any wedding hairdo is sure to need some extra support. What is a better way to add an effortless element to your look than with some classy blue hair pins? A simple, yet elegant pin or barrette will provide that needed hint of blue while also serving to keep your hair in place all day and night! No matter what look you go for, throwing a touch of blue into your hair is the perfect way to check the box next to your "something blue". 
A Blue Tint For Extra Glimmer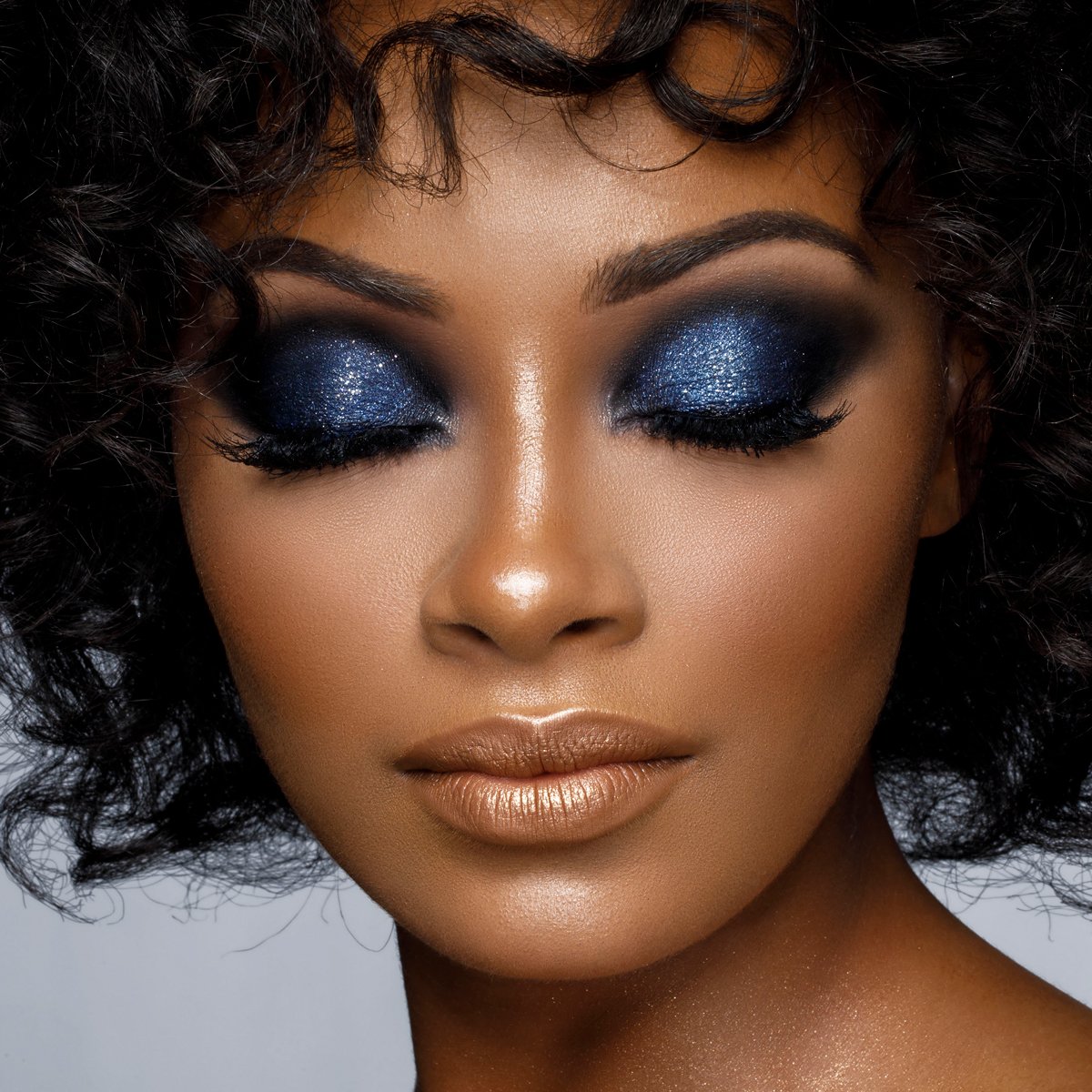 Makeup is one of the most exciting ways to add some personality to your look. If you're looking for that extra touch of blue, look no further than your beauty supplies. Anything from a dramatic blue smokey eye to a classy blue eyeliner is sure to make any eye pop on your wedding day!  
If you are still looking for your "something blue" these suggestions made the search a little easier! Finding your something blue can be one of the most personal touches that you put into your wedding day look and these are just a selection of ways that you can make the tradition your own. If these ideas inspire you, please tag us on Instagram at @impact_collective and show us your "something blue". Additionally, if you need help with making your dream wedding come true, we at IMPACT can assist you with that. Please contact us here for additional information about our planning services.