Do's and Don'ts of Destination Weddings
Posted on
By: Arnoush Shobeirian
If you are thinking about planning a destination wedding for the upcoming year, you are at the right place! Exchanging your vows in front of the ocean, in a British castle or on top of a mountain is every bride's dream. As dreamy as it is, planning a destination wedding can be complicated, being that you might not be familiar with the destination. Here at IMPACT, we are giving you 6 "Do's and Don'ts" that you cannot miss for your destination wedding. 
DO: Create a Wedding Website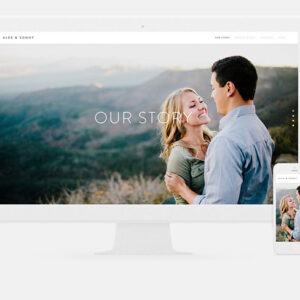 By: Green Wedding Shoes
One of the best things you can do for your destination wedding is to create a wedding website. Your website is the place where all details about your destination wedding can be accessed by all your guests. This way, you can avoid answering many questions from friends and family and feeling like a tour guide. Your guests will have access to information like your gift list but also travel and accommodation information. 
DO: Carry Your Dress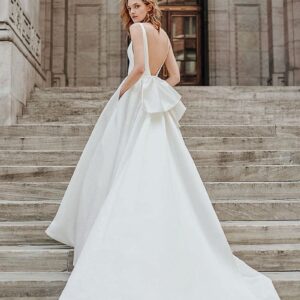 By: Pinterest
Let's face it, there is a possibility for your luggage to get lost when you decide to fly to your destination wedding. To avoid the catastrophe, don't risk packing your dream dress in your luggage and wrinkling it in the process. If you have the option, most airlines have a coat closet where you can hang your dress in, so you can relax and enjoy the flight. 
DO: Hire a Wedding Planner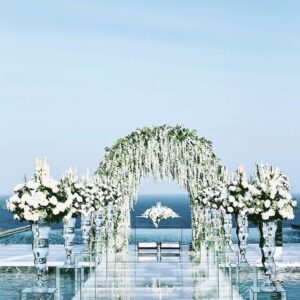 by: Pinterest
You will not regret hiring a planner for your destination wedding. Your wedding planner probably has more experience and familiarity with the location, the marriage requirements and paperwork. Also, your planner might have a full network of vendors he could recommend to you. Most importantly, they will save you so many headaches, and make sure you are enjoying your trip and special day. 
DON'T: Wait to the Last Minute to Send off the Invitations
By:Pinterest
As exciting as they can be, destination weddings are also commitments to your guests and time can pass by quickly. To make sure that most guests can attend, they should be given at least a 3 months notice so they can book their airfare, accommodation and request time off.
DON'T: Underestimate the Temperatures
By: Green Wedding Shoes
We all imagine getting married on the perfect day that isn't interrupted by a storm or heat wave. So you have to plan accordingly. Inform yourself first about any time of the year that might include a rain season or very hot or cold temperatures. Additionally, if your wedding is during a month that is known for hot temperatures, plan to get married later in the day to prevent being burned by the midday sun.
DON'T: Assume that Destination Weddings are a Cheaper Alternative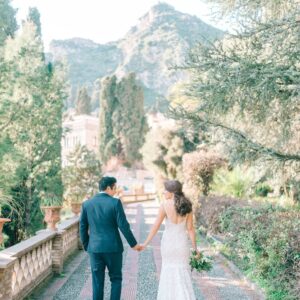 By: Pinterest
Many have the misconception that getting married abroad is the cheaper alternative, unfortunately in many cases it is not. Destination weddings have some extra elements like travel, accommodations, coordinating group transportations and other details that may end up costing more. However, there will always be something for every budget, but be realistic with your expectations. 
At the end of the day this is your wedding, don't forget to enjoy every single moment, and enjoy the beautiful destination you have chosen. This trip will be remembered by you and your guests. We hope these 6 "Do's and Don'ts" encouraged you to plan a destination wedding and if you are still looking for a wedding planner contact us through our website or at events@IMPACTcollective.com. We at IMPACT have successfully planned several destination weddings and we can't wait to talk to you about yours!