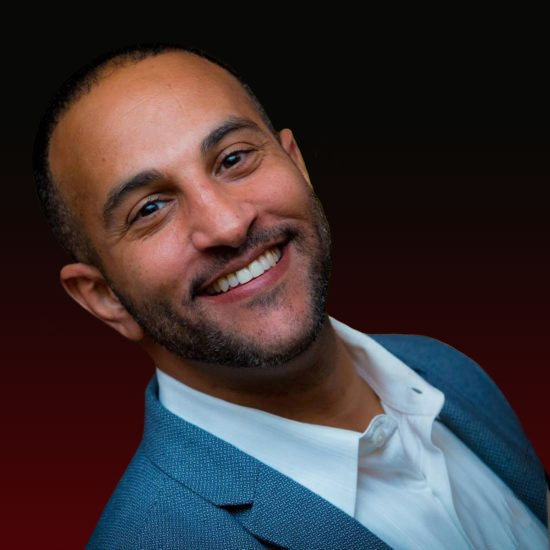 Eddie – Founder & CEO
Eddie Fam began his career at George Mason University where he booked The Roots for his first music festival. In 2000, he signed the band SEV to a record deal with Jimmy Iovine and Geffen Records. This landed them a commercial for Pepsi Blue which aired during the MTV Music Video Awards. In 2001, Fam helped raise $1 million for vulnerable children in Egypt. In 2005, Eddie was selected as a US Delegate for Bono's ONE Campaign to end poverty at the G8 Summit in Scotland. In 2009, he humbly launched IMPACT Collective inside of a Panera where he would meet clients daily for coffee. Fam serves as Founder of Meant 2 Live Foundation which has impacted 3,500 disadvantaged youth in Washington, DC, Virginia, and Zambia. Following, Fam launched Splendor to inspire communities living in poverty, prisons, and addictions through the universal power of music. Eddie Fam is a visionary and impact maker who elevates milestone experiences for his wedding and corporate event clients.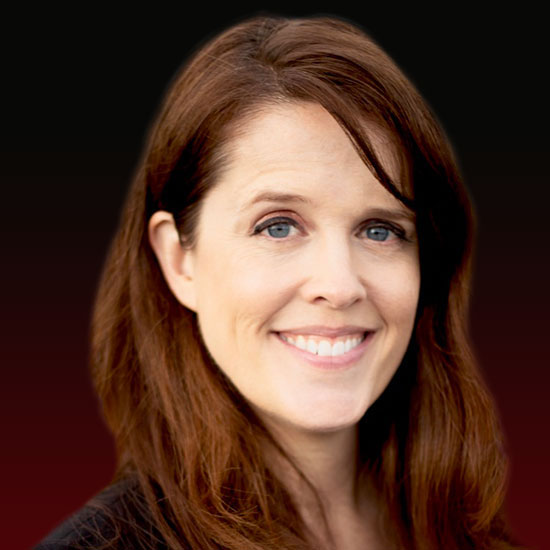 Christine – PMP Director of Operations
Christine thrives on the unequivocal pace of new ventures as well as organizing the chaos that ensues. With over 21 years of experience in business operations and human resources, she is an operational veteran. She holds a bachelor's degree in criminal justice and criminology, as well as Master's level certificates in Project Management and Homeland Security Management. Christine uses her expertise in workflow analysis and business strategy to make an impact on our clients. Christine's motto: "Love must be sincere. Hate what is evil; cling to what is good. Be devoted to one another in brotherly love. Honor one another above yourselves." (Romans 12:9-10) Christine uses this as her motivation while serving Meant 2 Live Foundation.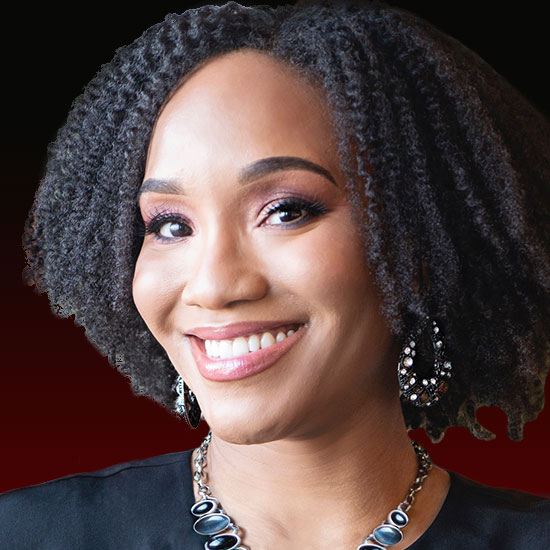 Star – Lead Event Planner
Over a decade ago, an opportunity to serve as a committee chair for a conference unleashed Star's passion for event planning. Since then, she has created and managed multi-day celebrations and destination events. She has also partnered with local companies to plan pop-up weddings, speed dating soirees, and New Year's Eve celebrations. In addition to her experience with weddings and social events, Star has worked with non-profits, corporations and government agencies to plan and implement events that hosted U.S. elected officials, celebrities and foreign dignitaries. We call her Star because of her name and talent!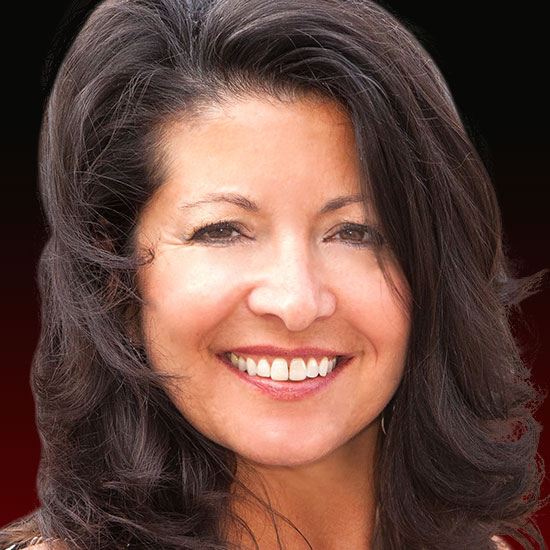 Susan – Corporate Event Director
Susan started her career almost 25 years ago as a Corporate Event Manager for American Management Systems. At AMS, she was responsible for planning over 50 events each year including industry trade shows, user group conferences, new hire training classes, and executive level events. Through the years, Susan has been dazzling her clients (media organizations, non-profits and associations) with her event management acumen. She is known as a logistics "Wonder Woman" with a vibrant personality, who is results-driven and has the ability to collaborate with diverse stake holders. Her success is attributed to building strong relationships with her team, vendors and clients. She remains calm on-site and works efficiently to solve any issues that are destined to arise. Susan has produced multi-day conferences reaching as many as 14,000 in attendance all over the US, Europe, and South America.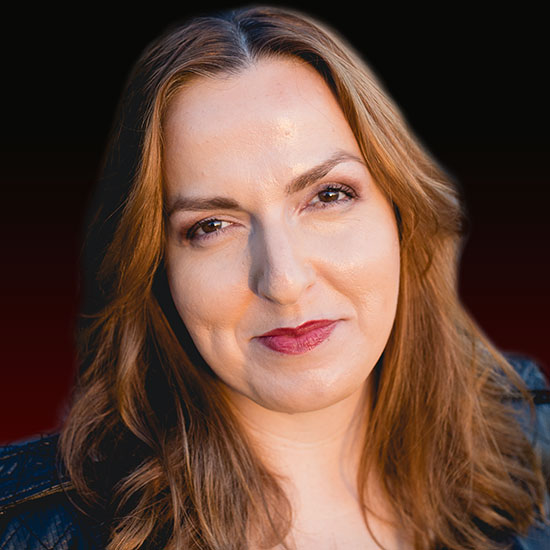 Trish – CPCE Senior Wedding Planner
Trish started her career in meeting and event planning over two decades ago with American Express Executive Services and has worked with clients such as IBM, BET and Morgan Stanley. As she began planning weddings, she fell in love with helping couples tell their story through a celebration. After planning numerous weddings, mitzvahs, galas and celebrations, Trish still loves seeing the joy on clients' faces as they experience these incredible moment in their lives. Trish has worked in NYC, Miami, and Washington DC, where she maintains strong vendor relationships. Her experience in planning events globally has allowed her to be a sought-after speaker, mentor, educator and industry thought leader.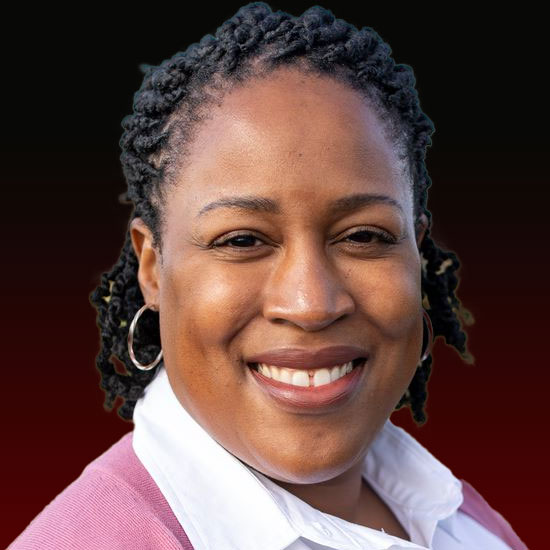 Kadzo – Senior Wedding Planner
Throughout her career, Kadzo naturally gravitated towards opportunities in the service industry, where her passion for taking care of others resulted in an illustrious career with some of the top names in retail. She seamlessly transferred those skills into Wedding Planning & Coordination, where she has been helping couples plan and execute the wedding of their dreams for the past 7 years. Kadzo sincerely believes her calling is to be of service to others, and supporting couples on one of the most important days of their lives is truly a labor of love for her.
Haley – Wedding Director
A Georgia native and a southern girl at heart, Haley has worked and excelled in the events and hospitality industry for over a decade. Her passion began at a young age as she watched her mother plan weddings. Haley began her career in Nashville, Tennessee, working on events in the country music industry with artists such as Blake Shelton, Jason Aldean, Martina McBride, Miranda Lambert, and Florida Georgia Line. She was later recruited to manage events for multiple well-known venues and made a name for herself as a luxury wedding and event planner. From the planning stages to execution, Haley provides IMPACT clients with individualized services as she creates events that guests will be swooning over for years to come.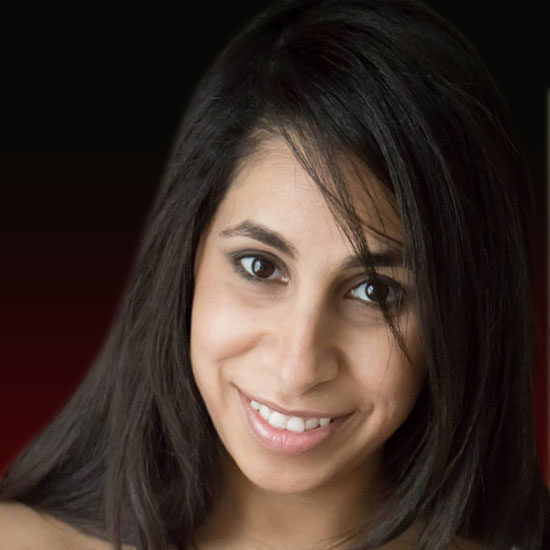 Maria – Event Planner
With over a decade of experience in event management, project management, consulting, organization and leadership, Maria utilizes these skills to deliver unmatched attention to detail. She is a fierce negotiator for her clients, ensuring they receive the best price and service available. Clients value Maria for the quality and delivery of her events. Her approach brings calmness and assurance to her clients throughout the planning and execution process. Her ability to incorporate even the smallest details enhances each event and highlights Maria's passion for taking an event from "good" to "great." Maria is known for her creative flair and ability to design and execute one-of-a-kind events that reflect the values of her clients. She has a passion for perfection and unique talent for creating individualized and memorable events.
Michelle – Wedding & Event Planner
Michelle, who is originally from England, moved to the Washington, DC to pursue a career in the hospitality and event industry. With more than 20 years of experience, her clients receive their own unique look for each based on her creative approach to projects and design expertise. Every event she plans is successful because of the commitment and compassion that she presents to her clients. Michelle has a passion for planning events of all kinds, both social and corporate-related. Her well-known style and dedication ensure nothing less than perfection for special occasion that she plans for IMPACT clients.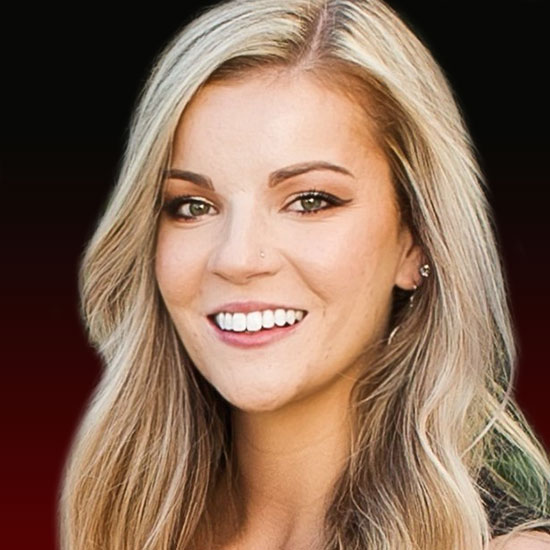 Tigre – CPCE Event Manager
Tigre (pronounced "Tiger") graduated from George Mason University with her bachelor's degree in Tourism & Events Management and has spent the past several years honing her skills and contributing to the events industry in various positions. Her career kicked off as an Event Associate of IMPACT Collective and Meant 2 Live Foundation where she fell in love with planning events and helping others. She has since worked for various large venues and associations to plan and manage many types of events including weddings, galas, meetings, trade shows, conferences, and more. She enjoys building relationships with her clients and truly exceeding their expectations. Just like her unique name, Tigre's special talents and creativity do not go unnoticed when she is organizing and executing events. She will go above and beyond to make her clients' dreams come to fruition.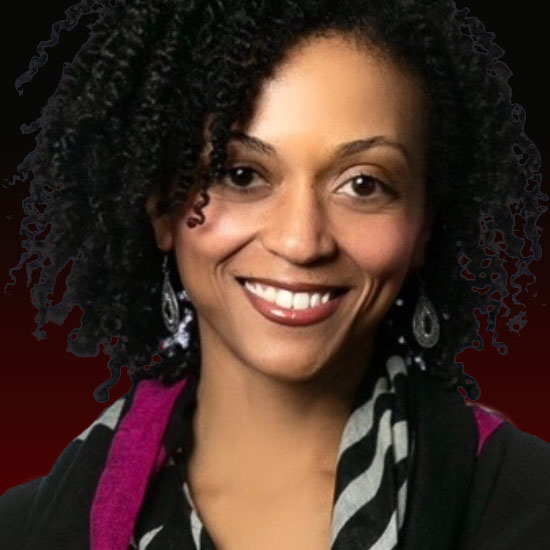 Linda – Event Planner
Linda's passion for wedding planning stems from over 10 years of experience in Clinical Program Management, Operations, and Project Management. Although she's a Jersey Girl (born and raised), Linda has lived in the DMV since 2012 where she followed her passion in event design while creating and organizing social events, conferences, and fundraisers. Linda's attention to detail, approach on logistics, and relationship building are the reason why IMPACT clients love to work with her on their big day. To her clients, peers, and vendors, she is especially known for her personal touches as Linda believes there should be sincerity and intention in how she serves those that entrust their special occasion in her capable hands.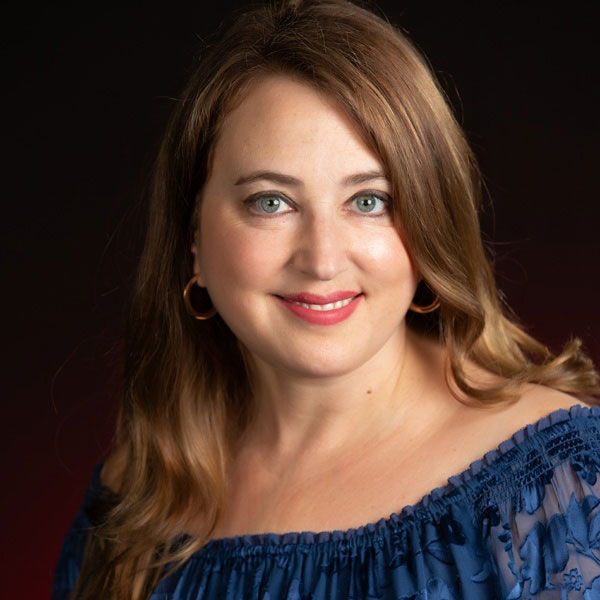 Ari – Wedding Planner
Ari's passion for event planning was born from her personal journey as a cancer survivor. While home recovering from Metastatic Papillary Thyroid Cancer, Ari made it her mission to help other survivors by supporting fundraising events for The Leukemia & Lymphoma Society. This work led to a six-year full-time job in event planning with a non-profit founded by Washington Redskins Coach, Joe Gibbs, called Youth For Tomorrow, a home for at-risk children. Ari soon realized that she loved the fulfillment that came from creating custom celebrations for social and corporate events. Today, Ari and the IMPACT team help clients celebrate and commemorate life's most joyous occasions. Each event is a direct reflection of her mantra of living life to the fullest!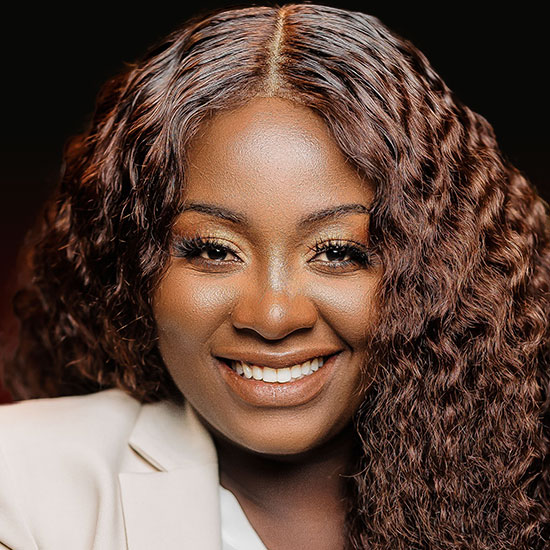 Gloria – Wedding Planner
Gloria started her career producing Pageants. After 10 years of experience, she migrated into the wedding market. Having the opportunity to be part of the most special day of someone's life is her biggest motivation. Gloria devotes a great deal of her time to volunteering and giving back to her community in her home country, Ghana. Currently, she serves as the President of Passion for an African Child Organization, which is a Christian-based, non-governmental organization working to improve the lives of underprivileged children on the continent of Africa. Gloria serves through advocacy, funding their education, and providing their everyday needs. A philosophy she lives by, is that "there is nothing that makes one happier than to see others happy." Gloria's love for planning and helping her community has been in accordance with her values since the beginning of this journey and continues to transcend through her work ongoing.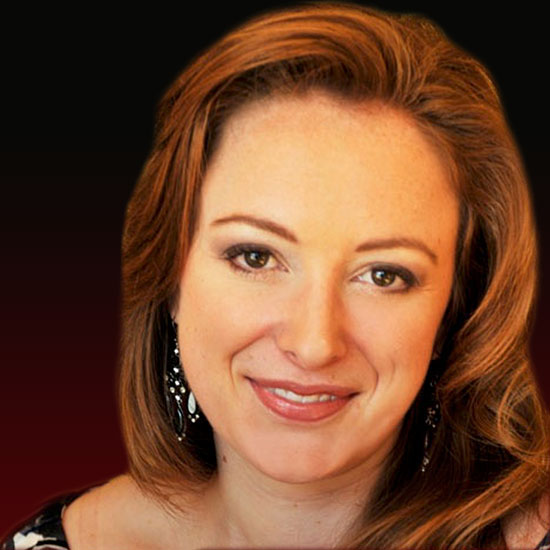 Julie – Wedding Planner
Julie has been as an event planner since 2012.  From an early age, she recognized her love for creating memorable moments and experiences while playing the piano for weddings and special events. She went on to develop strong communication, project management and customer service skills in the corporate setting. She has first-hand experience with weddings, concerts and fundraisers. Julie's diverse background uniquely positions her to provide creative solutions and quickly address issues that may arise throughout the course of an event. Her organization and attention to detail provide a stress-free experience while her creative background ensures your day is uniquely special and exactly as you want it!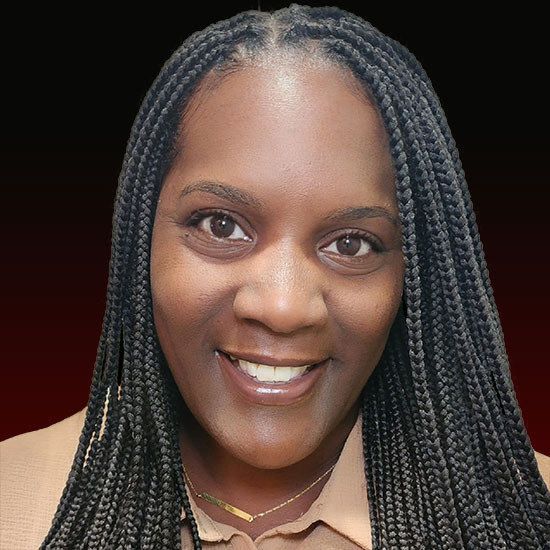 Clarice – Wedding Planner
With just under a decade of working alongside of a full-service caterer, and organizing her own wedding, Clarice made the decision to pursue planning. As someone who loves love, her jovial personality and "can do" attitude will surely to draw you in. Clients rave about her organization skills, responsiveness, attention to detail, and her calmness that reassures the couple that "she's got it"! Her #1 focus is managing the flow and logistics, so that the client, their families, and guests can fully enjoy such a special and unique occasion.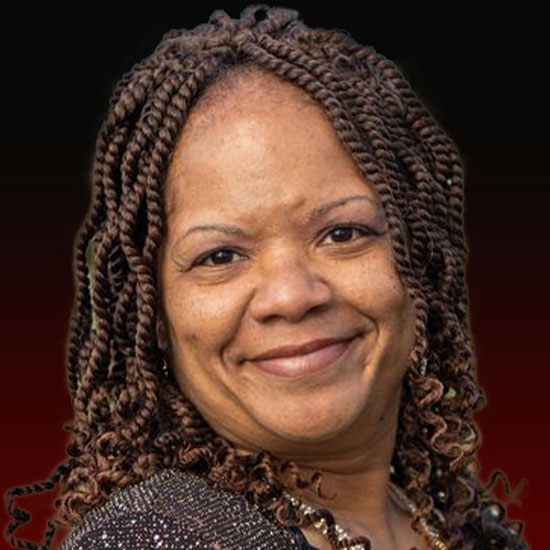 Stephanie – Wedding & Event Planner
Stephanie has been in the Wedding and Event Planning industry for over 20 years and has planned weddings all over the country as well as in the Caribbean. With her "bubbly" personality, she demonstrates her love for the business and adds that personal touch and expertise to every project!  Her ability to manage, coordinate and multitask has afforded her the opportunity to work on both local and corporate events. She prides herself in offering the "Wow" factor and assisting to capture dreams and turning them into reality!  Her philosophy is providing a "Stress-Free Experience" and well-deserved attention required for a successful Wedding or Event.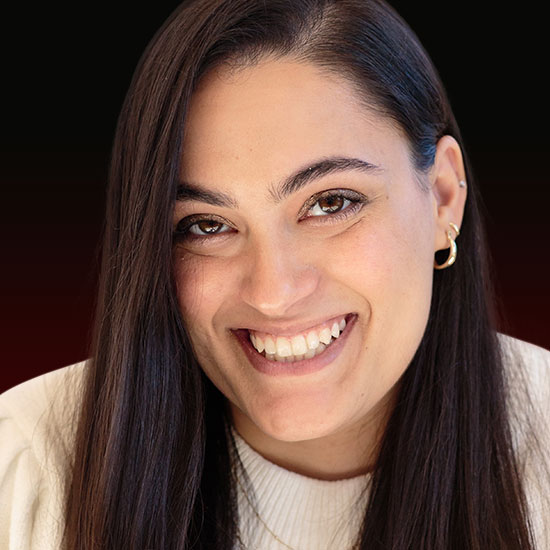 Ana – Event Planner
Ana graduated from Virginia Commonwealth University with a degree in International Studies and Social Justice. Her love for event planning started when she was young and witnessing her parents host parties. In college, she was apart of InterVarsity's Outreach team where she would plan and host Saturday morning Pancakes and Prayer. Her career started as an Event Planner for International Justice Mission, a non-profit that protects people in poverty from violence. Ana is known for her high attention to detail, reliability and organization. She brings fresh creativity and love to every event she manages. When she is not planning an event, she enjoys discovering coffee shops, running her photography business and traveling.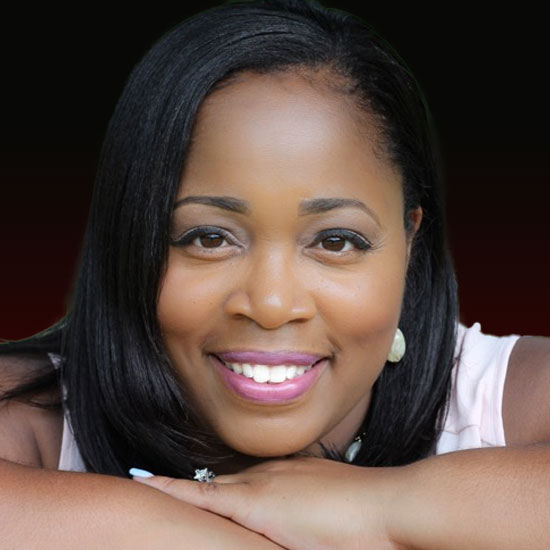 Monica – Wedding Planner
As a lover of all things related to romance, Monica was destined to be in the wedding industry. Growing up as a little girl, Monica witnessed fabulous events hosted by her parents and grandparents. Starting her career working in the federal government and telecommunications fields, she later realized that it was her destiny to plan weddings. This vision stayed with Monica as she traveled the world and planned events effortlessly. Officially starting her career as a wedding planner in 2004 and having over nineteen years of industry experience gives Monica the edge when working with her clients. Her ability to seamlessly manage weddings of all sizes and by focusing on every intricate detail is what makes Monica an asset to anyone looking for a professional, detail-oriented, time-conscious planner.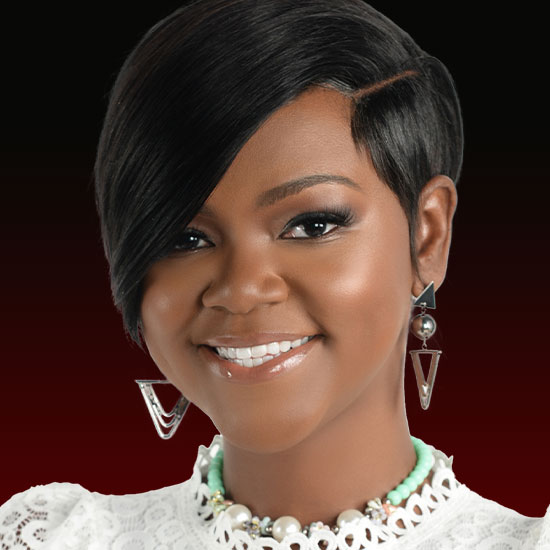 Linda – Event Support
With Linda's expertise in managing complex projects and exceeding client expectations, she seamlessly applies her skills to the realm of wedding coordination. Currently, Linda excels as the Event Support for the IMPACT Team. Her primary focus is creating comprehensive Run of Show plans for weddings, meticulously crafting timelines that encompass every detail and ensuring a seamless flow of events. Linda's ability to multitask, anticipate challenges, and develop contingency plans guarantees that each wedding she coordinates is executed with precision and excellence. She approaches each wedding with empathy and strives to make every element of the special day a true reflection of the couple's love story. From creating wedding questionnaires to coordinating with vendors for their arrival times, Linda's attention to detail ensures a flawless and unforgettable wedding experience.